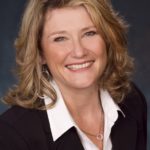 Jennifer Vierling is a Washington native with a love for horses and a drive to help those in need. SAFE was a natural fit for her.
Jennifer was introduced to SAFE with an invitation to be a guest to our annual Heart of the Horse auction four years ago. She was so taken and inspired by SAFE's mission and work with the horses that she has been an advocate for the organization ever since. Jennifer joined as a member of our Board of Directors in 2020.
Jennifer is experienced working with non-profits in a variety of capacities and is excited to be on the board to help SAFE grow to support our mission to rescue, rehabilitate, retrain horses and place them into forever homes.
Jennifer is in the real estate industry with over 18 years of experience. Jennifer resides in Stanwood and enjoys hosting gatherings for her large family, time with her precious grandkids, gardening, wine tasting, and travel.