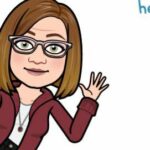 Wendy Colebank grew up in Southern Oregon on a home with just enough acreage for a couple horses. She was a longtime 4‑H member, riding through the hills and along the rivers of the Umpqua Valley near Roseburg. She practiced equitation, trail, and gymkhana, hoping that if she tried really hard, she might someday be half as talented as her horses were.
She now lives with her husband and twin teenage boys in University Place. For fun, they like skiing, baseball, hiking and watching Pac-12 football. Wendy enjoys her time in Redmond at SAFE, witnessing the horses' growth and improvements under the guidance of SAFE's talented and energetic staff and volunteers.
Wendy has a global career that spans both the private and non-profit sectors, including global finance, marketing and operational leadership roles at GE Healthcare, Russell Investments, and PATH. Wendy is a Lean and Six Sigma Master Black Belt, with an MBA from the University of Washington and a BS in Journalism/PR from the University in Oregon. She is also on the Board of the Pierce County Library Foundation.