SAFE's Community Outreach program started when a horse owner who had fallen on hard times contacted us requesting help feeding her horses. Since then, SAFE has had the opportunity to help other horse owners who want to keep their horses but are having difficulties doing so at the present time. For circumstances of exceptional need, we have provided hay & grain, vet and farrier care, and training, as well as hands-on assistance from our volunteers.
---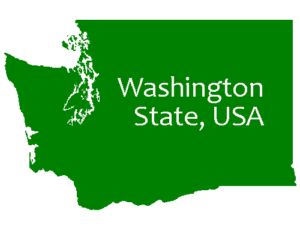 IF YOU ARE NOT LOCATED IN WASHINGTON STATE, WE ARE UNABLE TO ASSIST YOU. SAFE has a limited amount of funds available each year to help horse owners who are facing temporary financial difficulty. Because our funds are limited, we can only help horses and horse owners who live in Washington state. If you are located outside SAFE's area, we suggest you contact a rescue organization closer to home. You can find a list of rescue organizations who may be able to help you at https://homesforhorses.org/members/.
---
Available assistance from the SAFE Community Outreach Program:
Hay Bank
Horse owners struggling to feed their horses can apply for short term assistance from SAFE's Hay Bank. For more information about the hay bank, click here.
Gelding Surgery
If you own a colt or stallion, we may be able to help him become a gelding, either by negotiating low cost gelding options on your behalf or by paying these costs directly. This is a no-questions-asked service that SAFE provides, and while it is our intention to help horse owners in need, we will gladly pay for gelding surgery for anyone who asks. You do need to have the ability to provide your horse with the necessary after care following the surgery. Please submit your request using the form at the bottom of this page.
Assistance with Vet or Farrier Care
Horse owners who are facing a temporary financial setback may apply for assistance from SAFE for routine or emergency vet care or farrier care. You must demonstrate financial need and you must also have a plan in place to be able to afford future care of your animals. Funds will be paid directly to the equine professional providing this care, and we are happy to work with any legitimate veterinarian or farrier in the local area. Please submit your request using the form at the bottom of this page.
Serenity Fund (Humane Euthanasia)
Individuals with horses facing old age, illness or injury, or documented behavioral problems can apply for assistance with humane euthanasia and removal. You must demonstrate financial need. To inquire about obtaining assistance, please submit your request using the form at the bottom of this page.
Surrendering a Horse to SAFE
SAFE has a very limited amount of space in our program to take in horses that are experiencing neglect or abuse. We have a firm cap of 30 horses in our rescue program at any given time, and priority for those spaces goes to Animal Control seizures and horses in desperate situations who are facing imminent neglect. We cannot accept the surrender of horses that are not in danger, so if you have a horse you no longer want to keep, please take responsibility for your horse by finding a new home yourself. Before you ask SAFE to take your horse, please ask yourself this question: Is my horse in danger of being neglected or abused? If the honest answer is no, we have put together some information that can help you rehome your horse safely and responsibly yourself. Please read this information before you reach out to SAFE: SAFE Options for Rehoming Your Horse. If after reading SAFE Options for Rehoming Your Horse you still find yourself incapable of helping your horse, please submit your request using the form at the bottom of this page.
---
If you are unable to complete the online form below, please download the appropriate form below and mail to SAFE Horse Rescue, PO Box 2769, Redmond WA 98073–2769 Community Outreach Assistance Application Form
---