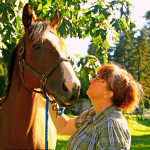 Since the founding of SAFE in 2005, Bonnie has focused on creating an organization that is open and accessible to its supporters, from its transparent financials to the wealth of information available about the horses on our website. Bonnie has worked locally as a graphic designer for the past 18 years, and she lends her skills to the public face of SAFE through its website and other communications. Bonnie is responsible for finding continual sources of funding for SAFE's operation. She is devoted to the stewardship of our valued donors and acts as the primary point of contact for donors and other members of the public. She loves meeting new people and introducing them to SAFE. A relative newcomer to the horse world, Bonnie started riding at the age of 37, but quickly made up for lost time. In addition to co-founding SAFE, she also competed on the local Hunter/Jumper circuit. In January 2015, she adopted SAFE horse Owen, a formerly unhandled untouchable Curly Horse stallion that she gentled and helped train, and the two are building a bond through dressage and trail riding. (email)

Richard Duncan is Director of Systems Engineering for F5 Networks Inc., leading the company's Service Provider Systems Engineering team for the Americas.
His first real encounter with a horse was in early 2014 when his wife announced that she intended to buy one. Being a business professional, Richard naturally approached getting a horse from a business perspective. What was the capital cost of the horse? Could they maintain the operational cost of this horse for the next 15 years? His wife's view? "I love that horse." Over time, the Duncan's added two more horses to their family; a very flashy Palomino show horse and a regal and majestic Friesian/Arabian cross. Richard enjoys watching the three horses play in the field, and finds it very peaceful and entertaining. Richard says that over the last 2½ years, his wife Jolene has taught him to better understand horses. Most importantly, he now understands that when their Palomino pins back her ears, it's not cute. She is pissed off.
So why SAFE? Richard believes that the employees and volunteers at SAFE give a voice to the world for beautiful creatures that don't have one of their own…unless you have the gift of being able to understand them. He says that Anakin is a good example of a horse who had a voice and made himself understood. He would like those voice to be able to speak louder and reach further, so more people can experience the love of horses.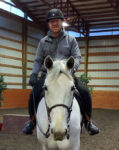 As a lifelong resident of western Washington, William has always cared a great deal about animals and nature. He learned to ride in his early twenties in preparation for a horse trekking excursion on his honeymoon with Eileen, and has not looked back. After mastering the basics, he moved on to hunter/jumper riding and teamed up with his gray Dutch Warmblood, Kingston. Together they have ridden in many hunter/jumper events, as well as a foray into dressage with Half Trak Farm. The pair is currently training with Archway Equestrian Sports. He and his wife have fostered SAFE horses including Sinatra, Marta and Shay. William works as a Site Reliability Engineer for Google in their Seattle offices with Meta, a rescued German Shepherd, at his side. (email)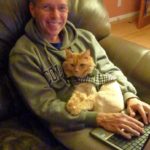 Joe Schick brings a strong finance background to SAFE. Over a 30+ year career, he has held various senior and executive financial positions at large public and private companies. He has been a CFO for the last 10 years and is currently CFO at Branded Entertainment Network (BEN), an advertising company owned by Bill Gates. He is also a CPA.
He has worked with and been a member of boards throughout his career, including public company boards (Expedia as a SVP of Finance interacting with the Board and BioLife Solutions where he is an independent board member); private company boards (as CFO of Vertafore, Talyst, and BEN); and non-profit boards (Hollywood Hill PTA, Homeward Pet, the Archdiocese of Seattle, and now SAFE).
Joe and his wife Bernice have owned horses on their 3-acre farm in Woodinville for almost 30 years. They adopted Atticus from SAFE a few years ago and Atticus is enjoying his golden years under their care.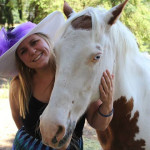 Maeve Harris is an American abstract painter. At the age of eight she started her life long love affair with all things equestrian — from riding horses and competing in her youth to developing a large collection of equine paintings in her oeuvre. Maeve first became involved with SAFE in 2009 in a fundraising capacity, and she co-founded the first Heart of the Horse auction. She also helped foster SAFE horses Jasmine and Lola and has been a supporter and fan of SAFE in recent years as the organization has grown. Maeve likes to say she was rescued by a former broodmare, a paint named Sugar, who has taught her the value of patience, persistence, and finding a way to enjoy the ride.(email)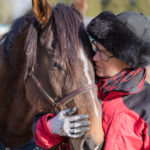 An accomplished Graphic Designer, Barb followed her heart and the man who would become her husband to western Washington over 22 years ago, never looking back. While relatively new to SAFE, she is no stranger to horses. She wanted a horse from the moment she saw one, always hopeful that this dream would come true. While waiting, she rode with friends as often as the opportunity presented itself, most memorably on a paint pony named Bucky. Over time she became an accomplished rider, taking on "naughty" horses who in her mind were just misunderstood. Long before she'd heard of Buck Brannaman, Barb tried communicating with horses by mimicking their behaviors, this changed everything.
Fast forward to 1994 when Barb and her husband bought a house on some property in Buckley. There was a horse there whose owner was leasing pasture. She stopped by once, intending to move him, that was the last time anyone saw her. She abandoned him, effectively making him Barb's first rescue. She knew he was in bad shape based on how overweight he was. The vet and a farrier both gave her a grim report: he had laminitis and needed to lose at least 200 lbs. Undeterred, Barb asked what needed to be done and she got to work. It was a winter of putting pads on his feet and carefully monitoring his diet, making headway a few steps at a time. By mid-summer of the following year Bonfire was a new horse, he'd been given a clean bill of health and cleared to ride, which he and Barb did for the next 20 years.
After Bonfire, Barb started looking in earnest for a new horse, finding out about SAFE from her neighbor Michel. While taking a long look at the website, Barb found her horse, and set the wheels in motion to adopt Kai. In December of 2015 another horse captivated Barb, it was Anakin. He was on the news and after taking one look at him even in his desperate state, she could tell he wanted to live. When she found out that SAFE was taking him on, she called to let them know that she wanted him. Nobody was sure he would live, but he did. Throughout his recovery, Barb visited Anakin several times, clearly making sure that everyone knew she was going to give this horse a home, which she did in August of 2016.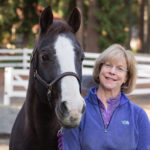 Barbara returned to the horse world in 2009 by adopting a 23 year old rescue mare with the intention to give the mare the best life possible for her remaining few years. She was surprised to discover the mare was pregnant, and three weeks later, she happily welcomed a second horse to her family. Her herd slowly expanded with the addition of a Shetland pony from the Emunclaw auction and a mini rescued from a hoarder situation. In 2017, Barb retired after 35 years leading large organizations at Microsoft, EMC, and elsewhere, and is now pursuing her passion for animals full time. She is a Certified Applied Animal Behaviorist (University of WA) and has completed several additional animal and equine classes. Barb joined SAFE as a volunteer in July 2017, joined the Board of Directors in September, and took home the horse pictured here in October! Barb's philosophy in business, in working with animals and in life, is focusing on bringing the best out in everyone around her. That is why SAFE is one of the only two non-profits that she is involved with.
Jeannette grew up in San Diego County where she spent every possible moment at a horse rental stable down the road from her home, often trading trail guiding and chores for extra ride time. In her adult years she's managed teams, projects & multi-departments in various industries while raising a family with her husband Les. In 2006 she met her Heart Horse, Coconut Macaroon, whom she rescued privately. They've spent their years together exploring local trails, in the show ring and just enjoying their life together. When the rest of Coconut's herd was eventually seized by Animal Control authorities in a high profile case Jeannette searched for the surviving herd mates. She found them with SAFE, and immediately vowed to help them in any way she could. Since 2008, Jeannette has served SAFE in several capacities, including Volunteer Coordinator, Intake Manager, special events & the Executive Board of Directors. When not serving SAFE you can find her in the office at several local horse shows or assisting the office at Mt Rainier Equine Veterinary Services. While a Racing Fan & Owner, she is passionate about Thoroughbred Aftercare and makes it a point to stay connected to both the racing industry and aftercare communities. Making a difference in the lives of horses and serving the horse community is among her strongest passions.
SAFE Founding Board of Directors
Jaime Taft
Bonnie Hammond
Jenny Mscichowski
Melanie Davis
Connie Kudsk
Peri DeVlieg
Past Members of the Board of Directors
Chelsea Ekyel
Elizabeth Clark
Beth Amberg
Sara Hall
Debi Shatos, Past President
Victoria Guy
Sharman Conner
Heather Andreini
Peter Houghton
Eve Tai
Kyle Putnam, Past President
Carol Olson
Eileen Carrel, Past President
Lara Lutz
Sheridan Jones, Past President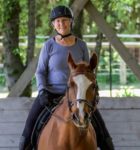 Jane Millar was lucky enough to have parents who nurtured her love of horses and riding. Throughout her childhood to college, Jane worked with hunter/jumpers in the show ring and (once even) riding to hounds.
Fast forward 35 years, a tiny article in the Woodinville Weekly mentioned horse rescue. Jane has been involved with SAFE ever since, both financially and with her time and energy. She started her SAFE career as most do: as a chore and feed volunteer. Over the years she's worn several hats including making site visits to meet adopters and to be certain adopted horses, our alumni, are being cared for as promised. She helps handle our mini horses at special off site events; works at our annual horse show, open houses and work parties at our barn. And Jane orients new volunteers, introducing them to our horses, our property and our multiple volunteer opportunities.
Away from the barn, Jane enjoys spending time with her adult son, riding lessons (after so many years, she's back in the saddle!!), promoting animal welfare, golfing with a women's league, playing a bit of duplicate bridge, loving her senior pups, and talking up SAFE at any opening!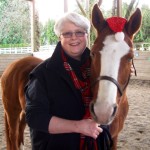 As Facilities Manager, Jeanne oversees the day-to-day maintenance needs of our stable, attends to the unique needs of our horses and coordinates special projects. She has a special interest in creating and maintaining an environment that is both safe and supportive for our volunteers and guests.
Jeanne started volunteering at SAFE in 2014 after retiring from a long nursing career. Not being a lifelong horse person, she discovered our organization after reading a feature in the Woodinville Weekly! The compassion expressed in that little article sparked her curiosity and began what she calls "the best retirement ever"!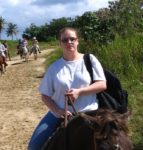 Volunteering at SAFE since 2013, Tiffany's primary focus is helping to raise funds and drive awareness for SAFE. She originally joined to help with procurement for Heart of the Horse and then expanded her role to assist with the quarterly open house events and annual benefit horse show. She partners with the many teams at SAFE to help plan and execute events for our supporters, and generate partnership opportunities and awareness with businesses and the public – the Fred Meyer Community Rewards program, the annual "SAFE Day at the Safe" fundraiser with the Mariners, holiday wrapping events partnering with the Microsoft Store at Bellevue Square, and much more.
When not working at her day job as a Microsoft Program Manager, Tiffany enjoys watching baseball and football, traveling with her husband or friends, and yes, spending time at the barn with the horses.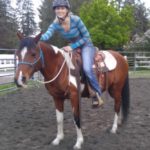 Jolene moved to eastern Washington as a girl and has since considered it home. She always had a special place in her heart for animals. As a young girl she had two Arabians and enjoyed spending countless hours with them. She moved to Alaska a few years later and had to leave her horses behind but they never left her heart. When Jolene moved back to Washington she soon was able to pursue her life's passion and her intense focus has allowed her to make up for lost time.She enjoys working with these soulful creatures and has made it her mission to provide all the horses she interacts with what they crave most, peace and understanding. Jolene balances her time between her own three horses and volunteering at SAFE, working with troubled horses, rebuilding trust, and ensuring they have a bright future through a solid foundation. She started volunteering at SAFE as a volunteer rider in April of 2015. Her passion for horsemanship has expanded to incorporate elements of cow work, rope work, trails riding and dressage to help build a solid foundation and well-rounded horse.
This year, Jolene is helping to create awareness of the outreach programs SAFE has to offer. She hopes to expand the impact that SAFE has already had, by helping horses in need outside of the rescue.
When SAFE rescues a horse, it makes a commitment to that horse for its entire life – once a SAFE horse, always a SAFE horse! As SAFE's Alumni Program Manager, Shar is responsible for following up with every horse that has "graduated" from SAFE's program. She maintains contact with people who have adopted from SAFE and coordinates regular follow up visits with each adopter and his or her horse.
Shar has been a part of the SAFE family since 2012. She served on the SAFE Board of Directors from 2013 to 2014. When Shar is not volunteering at SAFE or working at Seattle Children's Hospital, she enjoys hiking with her husband and dog and doing crafty things like scrapbooking and making greeting cards to send to friends and family.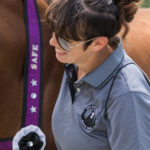 Lisa Garr learned how to ride (and eventually groom, feed, doctor, and train) horses from a neighbor at the age of 8, whom she would follow around their field, incessantly asking questions about everything horse related until FINALLY the neighbor said, "hey, horse-crazy kid, why don't you hop on one?". Bareback, with a halter and lead rope, often in shorts and tennis shoes, with only the admonition of "if you fall off, you get back on", a lifelong love was brought to fruition.
After almost 20 years of a horsey life, Lisa moved to Los Angeles to pursue an arts career and the ensuing 8-year hiatus from the horse world was 8 1/2 years too long. Upon returning to her beloved Pacific Northwest, Lisa quickly found a Horsey Fix at SAFE in February of 2014. She started as a 2-days-per-week chore volunteer, but soon wormed her way onto the riding and training team, became a Barn Manager Assistant, Resident Event Photographer, and Mini Costume Designer.
Outside of SAFE, Lisa tends bar, photographs people with their ponies, and continues to pursue her various arts (because she IS horse-crazy, but also art-crazy) and talks incessantly about SAFE and the SAFE horses to everyone she knows and meets.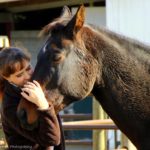 Laura McCorkle has been learning from horses for 40 years, and hopes to someday know something about them. The last 3 years helping out at SAFE in various capacities has been one of the most rewarding of all her equine experiences. She started as a kid on the east coast with borrowed backyard ponies and lesson horses, 4-H, and hoarding-babysitting money to lease scrawny nutcase ponies at the local barn.
Then there were years of hunter-jumpers and show barns, a few fox hunts, lots of trails, much manure-slinging in all sorts of weather, schooling cranky lesson horses, working with therapeutic riding programs on the east coast and in WA, and a 7-year break from intensive riding when her now 17-year-old daughter was young.
Since living on the West Coast, Laura has tried a variety of "natural horsemanship" methods, learned (and enjoyed) some Liberty Work techniques and trick training, and dabbled in Western Pleasure and Reining. When not at SAFE, Laura enjoys sharing her horse addiction with friends and clients, using her poor old Quarter Horse Grady as a training-technique guinea pig, loving on her ancient Red Heeler dog, cooking, watching movies, and being with her awesome family.