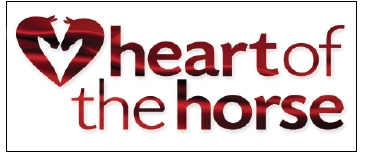 Heart of the Horse is SAFE's annual dinner and auction gala, an unforgettable evening to celebrate the horses of SAFE! SAVE THE DATE for next year's event: July 20, 2024. Information at heart.safehorses.org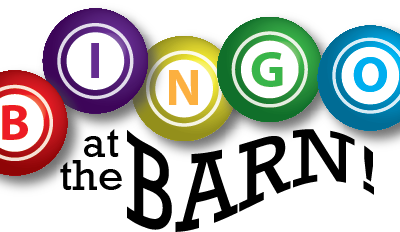 Saturday, October 7, 2023 • 1–4pm
at SAFE Horse Rescue, Redmond WA
Benefiting the horses of Save a Forgotten Equine
Tickets: $35 advance
$45 at the door
1:00pm Registration / 1:30pm First Game Begins
Tickets include light refreshments, 3 bingo cards per game (5 games played)
Gift cards for the bingo winners. Door prizes drawn throughout.
Questions? Contact Tiffany Lindan
tiffany@safehorses.org
Safe Harbor Stables
10407 192nd Ave NE
Redmond WA 98053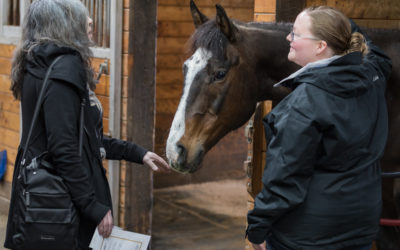 SAFE holds a quarterly Open House in which we invite our supporters and neighbors to come for a visit! Here are the dates we've chosen for 2023:
2023 Open House Dates:
April 22, 2023
June 24, 2023
September 30, 2023
December 3, 2023
Time:
Noon to 3pm
Location:
Safe Harbor Stables
10407 192nd Ave NE
Redmond WA 98053
Admission and parking are free to these family-friendly events.
Guidelines for Visiting SAFE
People coming to the barn is a great thing for SAFE! It brings us more volunteers, more supporters, and even potential adopters. The downside, however, is that people can unknowingly carry germs with them from other barns—on their hands, their clothes, their boots, and even their car tires. Many of our horses come from backgrounds of neglect and have inadequate vaccine histories. Their immune systems are likely to be less than optimal compared to horses who have been well taken care of their whole lives. There is always a concern that people can bring illness onto the property.
So, we have a few guidelines for visitors to Safe Harbor Stables to keep our herd safe and healthy:
Look, but please don't touch the horses.
If you're coming to SAFE from another horse farm, please change into clean clothes and shoes. (Same goes for when you leave SAFE and visit another horse property.)
Hand sanitizer will be provided and we may ask you to step onto a bleach pad before you proceed onto our property
Hand sanitizer should also be used after handling items at a tack sale.
Again, please do not touch our horses! Photos are welcome!
Thank you for helping us take the best care possible of our herd. And thank you for being a friend to SAFE! We couldn't do what we do without you.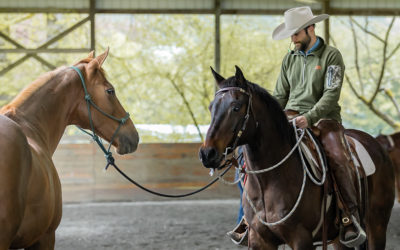 We have scheduled dates for our 2023 Joel Conner Horsemanship clinics. These clinics are an incredible opportunity to learn about the horsemanship that SAFE uses to prepare our horses for success in their future homes.
2023 Joel Conner Horsemanship Clinic Dates
March 24–26, 2023
June 16–18, 2023
September 22–24, 2023
November 3–5, 2023
Schedule (subject to change)
Groundwork Class: 9:00AM to 12:00PM
Riding Class: 1:00 to 4:00PM
Colt Starting: 4:00 to 6:00PM
Location:
Safe Harbor Stables
10407 192nd Ave NE
Redmond, WA 98053
Questions about these clinics should be sent to horsemanship@safehorses.org
Auditors are welcome to attend and observe for $30 per day. There is no need to RSVP or prepay for auditing; just show up and we'll collect your auditing fee at the door. Free parking. Bring a chair.
SAFE volunteers can audit any of these Joel Conner clinics for free.
To see clinic reports from past Joel Conner events, click here!
For more information about Joel Conner, visit his website: www.joelconnerhorsemanship.com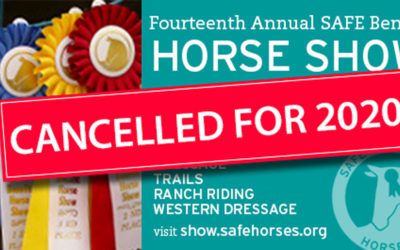 Unfortunately, we've decided to cancel the SAFE Benefit Horse Show for 2020. The SAFE Show requires months of planning and preparation, and with the uncertainty surrounding COVID-19, we don't know what guidelines will be in place regarding public gatherings by the end…
read more