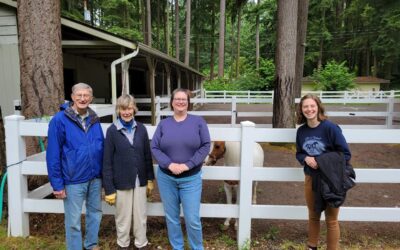 Billy is adopted! He has found a loving family in Bridle Trails with Jane and Henry, their daughter Anne and granddaughter, Mara. He even has a girlfriend, Vinnie, a Warmblood trail horse. Billy had a rough past life. We believe he was used as a bucking horse for…
read more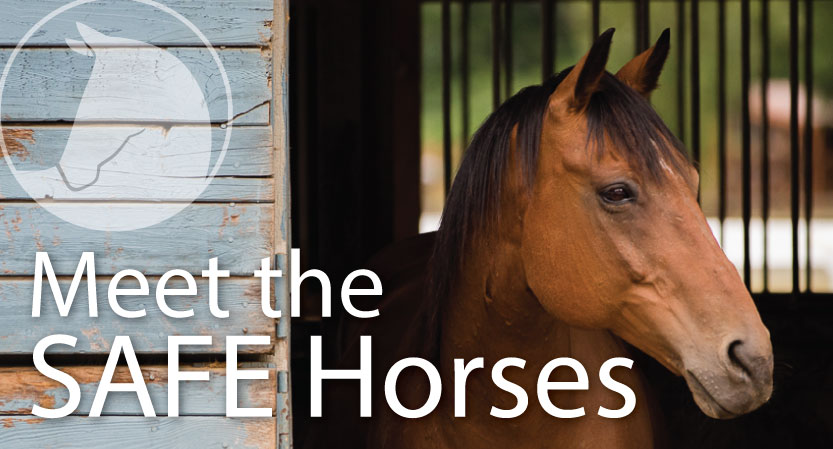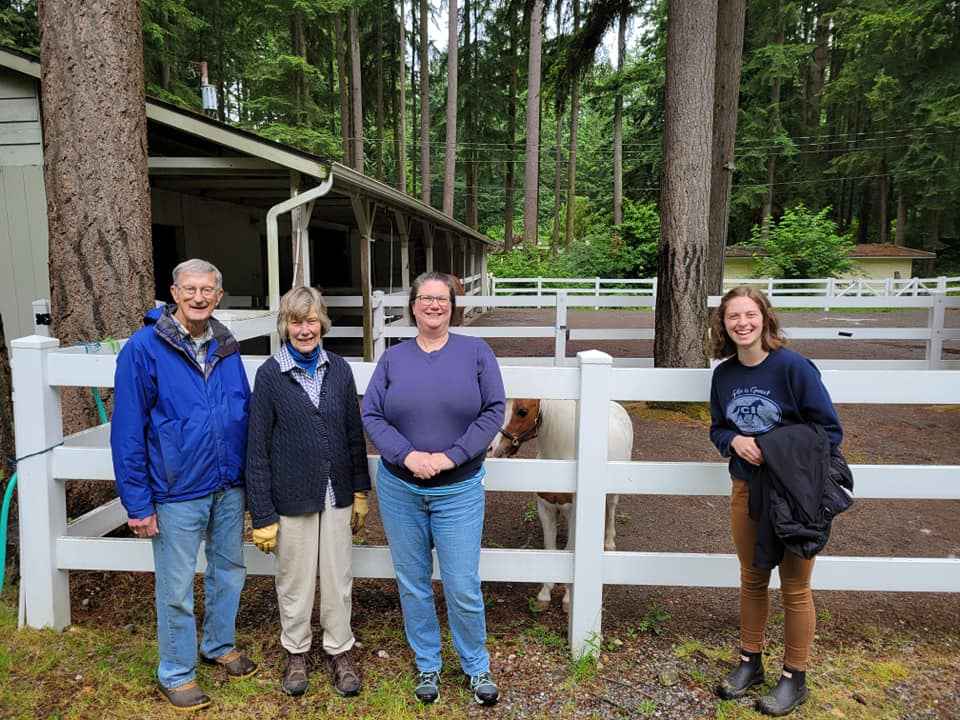 Billy is adopted! He has found a loving family in Bridle Trails with Jane and Henry, their daughter Anne and granddaughter, Mara. He even has a girlfriend, Vinnie, a Warmblood trail horse. Billy had a rough past life. We believe he was used as a bucking horse for…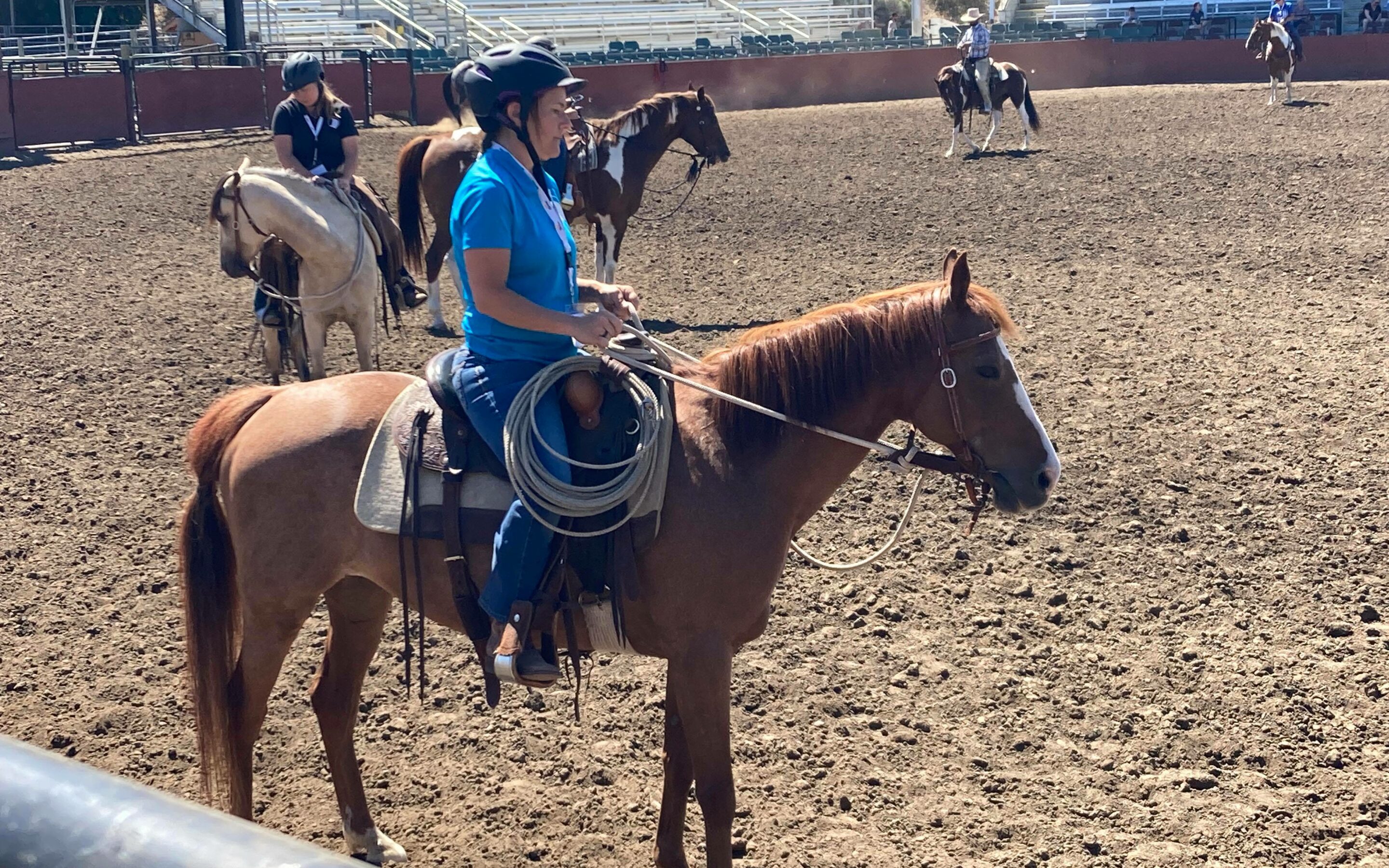 Our volunteer rider, Candi, rode Aries in the Buck Brannaman Clinic in Ellensburg in June and here's what Candi had to say. "In July, the SAFE horsemanship team had the opportunity to attend the Buck Brannaman clinic in Ellensburg. In preparation for the clinic, I…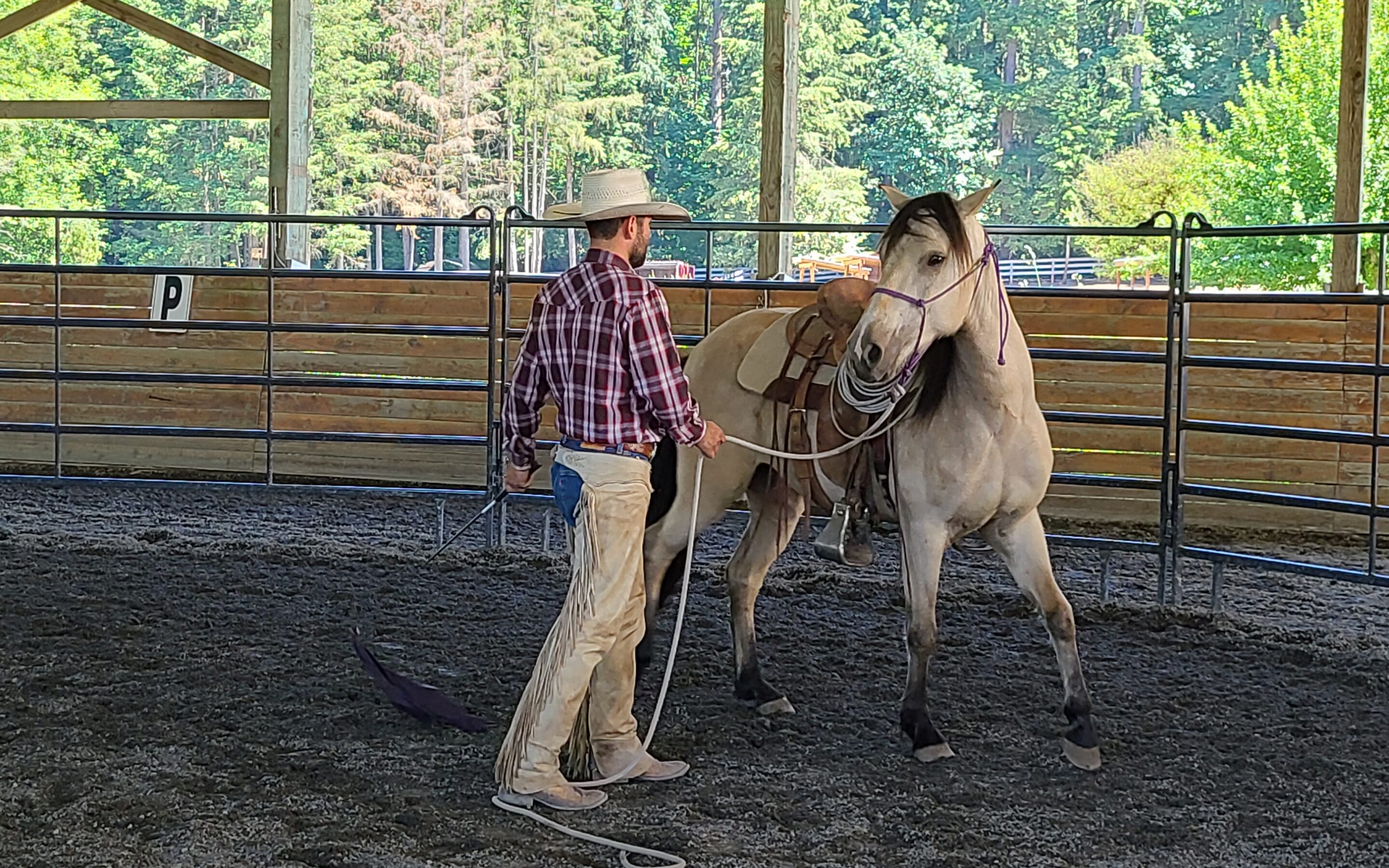 Check out this training video update of Joel Connor working with George. The video was taken during our Joel Connor Clinic in June 2021.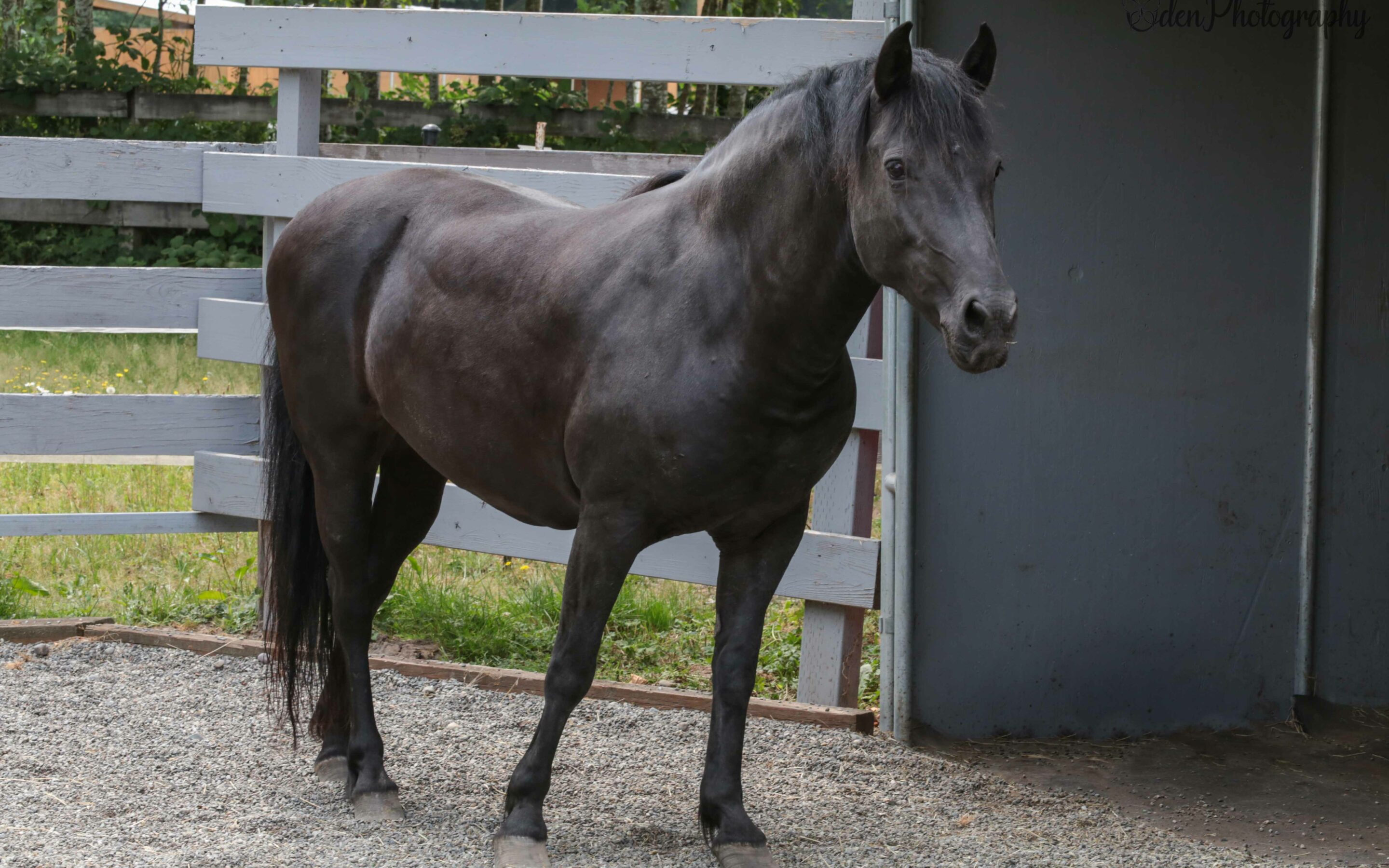 Echo was dropped off by Animal Control a few weeks ago. When she first arrived, she was very unsure of being caught. What will these humans ask of me!? she seemed to say. Once haltered, the staff started loving on her, brushing and giving her scratches. She quickly…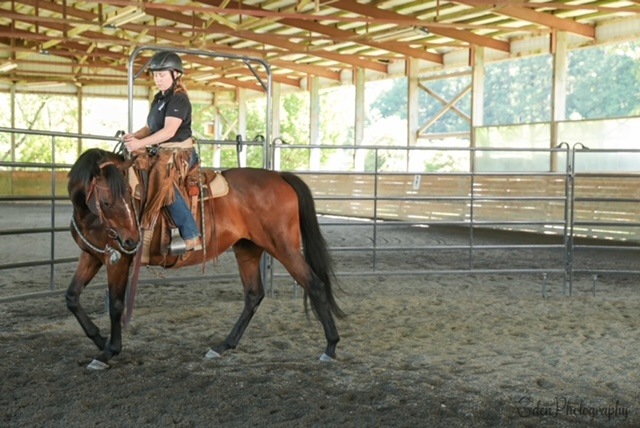 Kayla is ready to find her perfect match. We are looking for an intermediate rider who can support her as she continues to develop her riding skills. Please check out our most recent video of Terry riding her.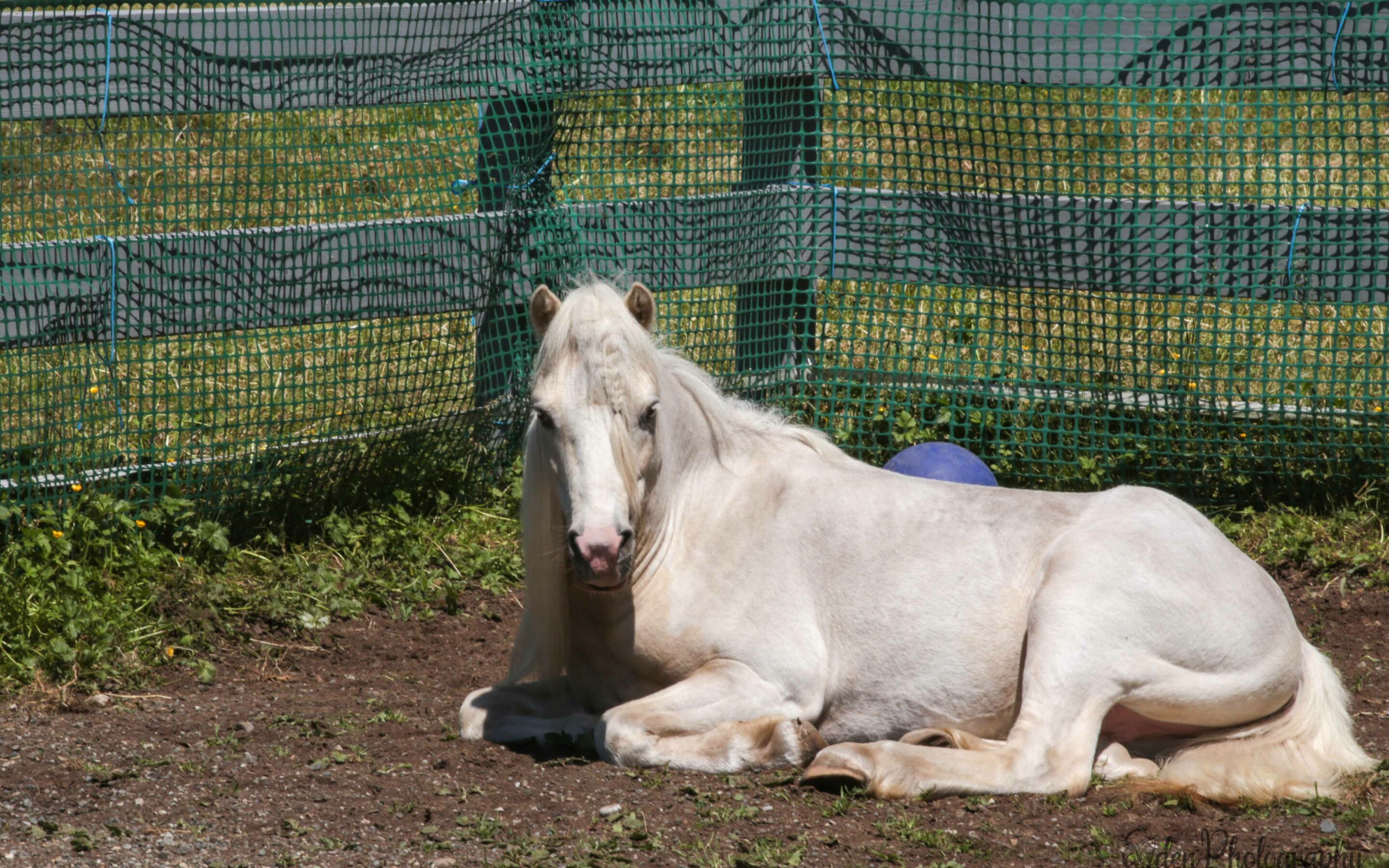 Quincy's current challenge is finding trust in people. Three months ago, Quincy didn't like to be touched, but with patient work, his eyes have softened and now he even leans into being petted. He has received farrier care twice and was great for the farrier. We have…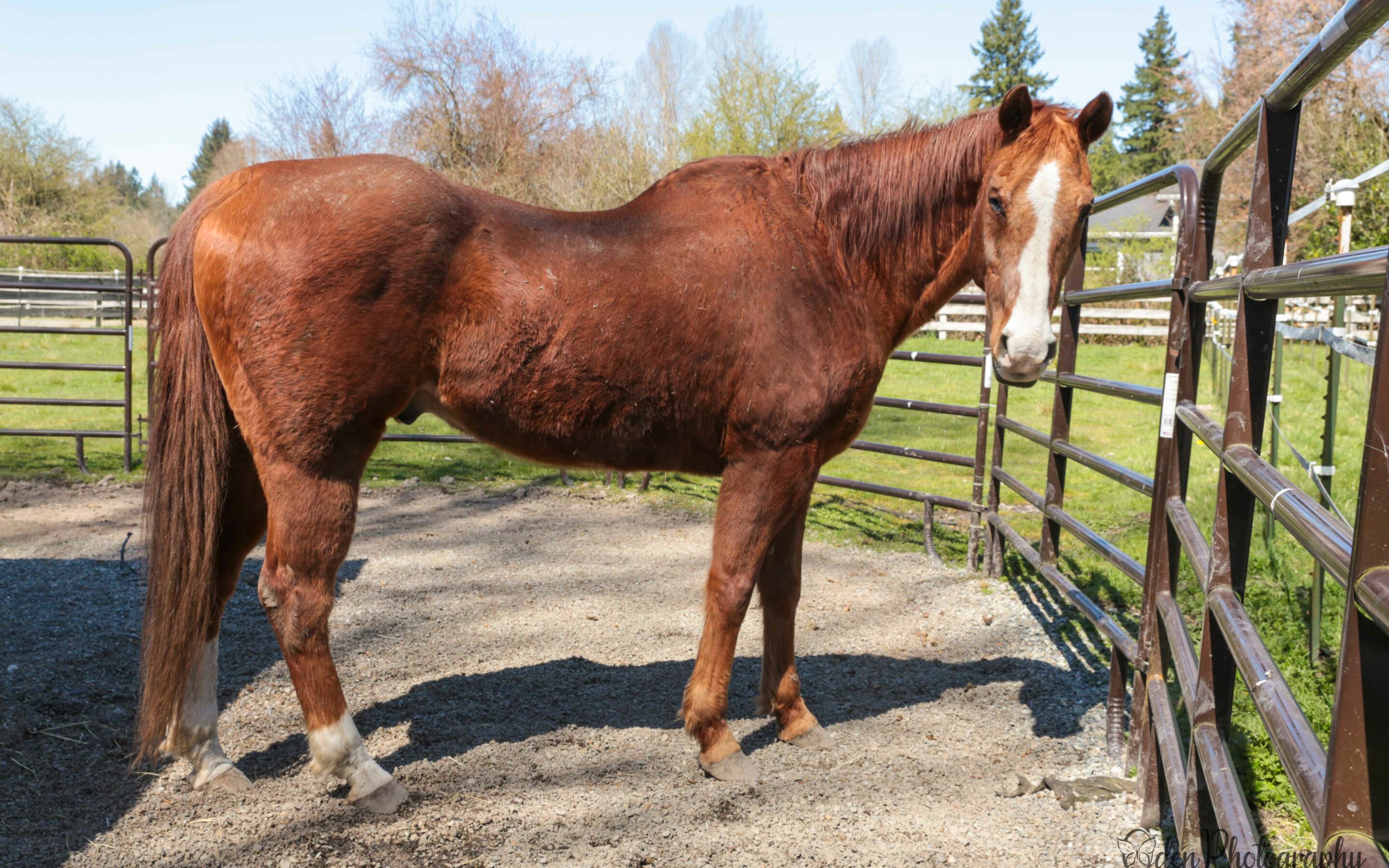 Ajax has found the perfect home! Nancy and Gary came to SAFE looking for a companion horse for their mare, Cheyenne. Her buddy had just passed away and left her very depressed. Nancy and Gary were quickly smitten with Ajax. Ajax came to us in April in rough shape with…
New Horses Intake Date: April 5, 2021 Aries (Owner Surrender) Lucca (Owner Surrender) Intake Date: April 8, 2021 Ajax (Owner Surrender) Intake Date: April 21, 2021 Coco (Born at SAFE) Intake Date: May 5, 2021 Domino (Owner Surrender) Placed Horses Razin Ajax Billy…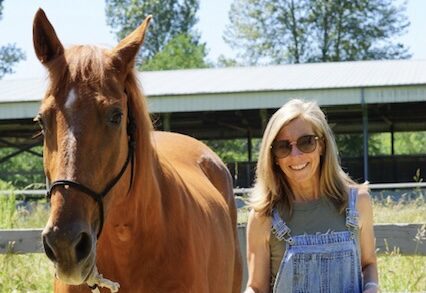 Congratulations to our July Volunteer of the Month! I am lucky to have had the pleasure of working with Renee back when I used to work Mondays. It always lit up my day seeing her arrive at SAFE. Her positive attitude is infectious and she has a great sense of humor.…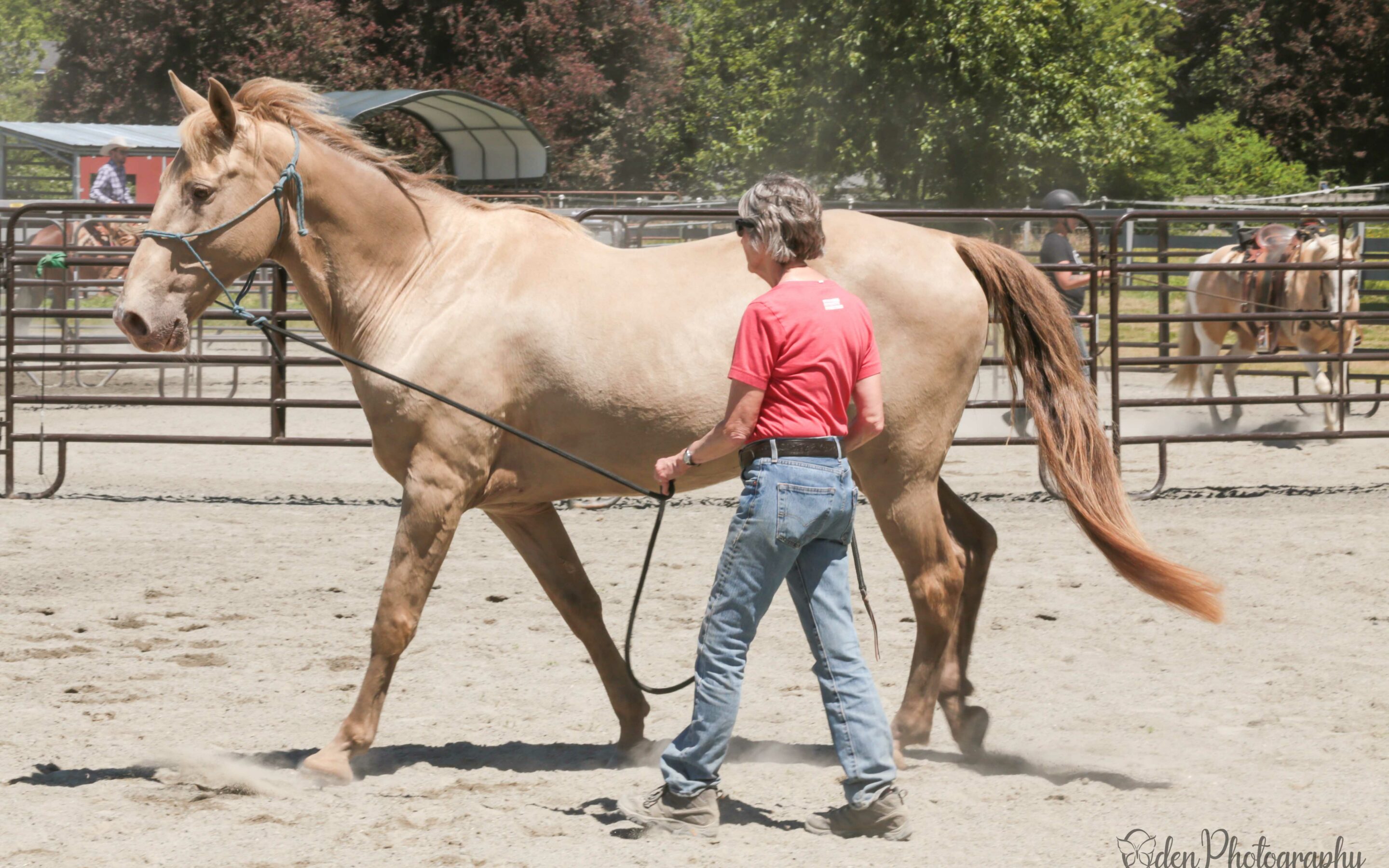 Sue had the opportunity to work with Jasper in the last Joel Connor Clinic in June. Here's what she had to say: "I was fortunate to spend one day of the June 2021 Joel Conner clinic working with Jasper. I had been working with him on my own for several weeks, but was…

Available SAFE Horses
Click for menu