Lucca
SEX:
mare
BREED:
Arabian
REGISTERED NAME:
none
INTAKE DATE:
4/5/2021
COLOR: bay
MARKINGS: snip

For Intermediate Rider

YOB: 2002
AGE: 19
HEIGHT: 14.2
WEIGHT: 825 lbs
LOCATION: Redmond, WA
ADOPTION FEE: $500
Online Adoption Application
Lucca was surrendered to SAFE when her family needed to sell their home due to medical reasons. Lucca came with another horse, Aries, who is also a senior mare. They are healthy with shiny coats and just in need of a farrier visit. Both have experience trail riding, but haven't been ridden in a year. We are still in the process of accessing them, but we think Lucca could be a good fit for a beginner type rider. She trailers easily and we believe she will make a great trail horse. So far, the volunteers say it's hard to clean her paddock, because she follows you around asking for attention the whole time. We look forward to getting to know these sweet seniors.
All SAFE horses are adopted with a no-breeding clause, no exceptions.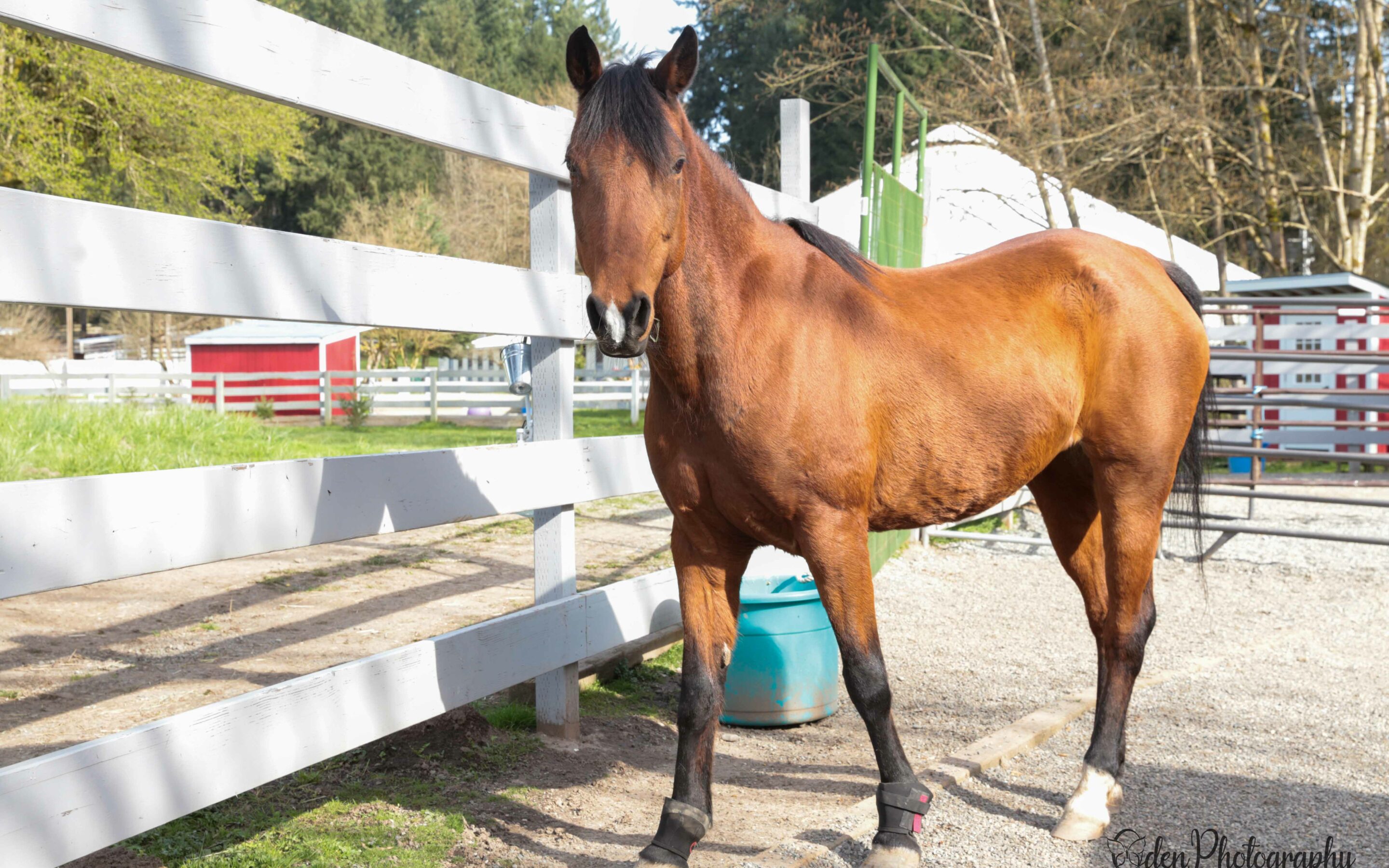 Lucca has been at SAFE for about six weeks. Aries, the horse she arrived with, and her came to SAFE without medical issues, so we were able to start training immediately after their 14 day quarantine. Terry, our Operations Director, recently starting riding Lucca and here is what she had to say about her.
"Lucca's biggest hurdles are learning go through the transitions, walk trot and canter, and being relaxed and without bracing and throwing her head up. Recently, she had some great changes and we can see the riding horse she can become. At the beginning of next month, the plan is to take Lucca to a three day horsemanship clinic with Joe Wolter in Sultan. This will be a good indicator how she does outside of the property around new horses and more energy around her."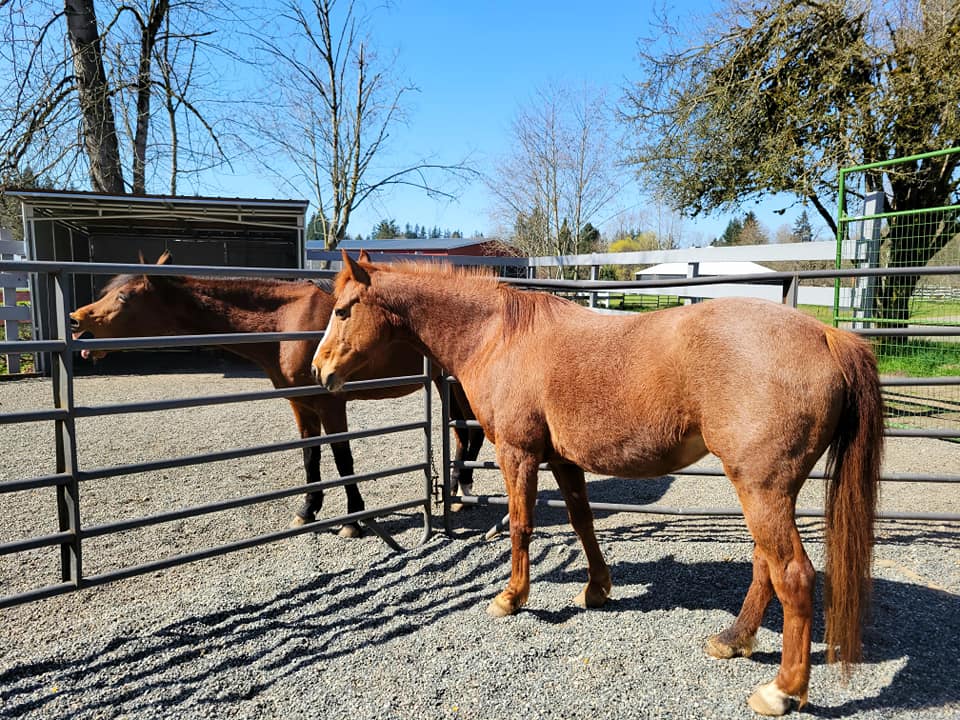 Terry, our Operations Director and Jane, a long time SAFE volunteer, headed across the waters on a ferry ride to Kingston. They picked up two new horses this week, Lucca, a 19 year old bay Arabian mare and her friend, Aries, an 18 year old red roan Arabian. Both are very sweet and well behaved.
Sadly, their owner had to rehome them when they had to sell their home due to the husband's cancer diagnosis. They were unable to find them a good home when they were dealing with so much themselves. Fortunately, SAFE had room, and was happy to step in and help. Both mares have been on trail rides and Aries was their daughter's 4H horse. They both are healthy and just need a little TLC to prepare for riding again, since it's been about a year since they've been under saddle.
Both seemed relaxed when they arrived. Lucca kept yawning in the sunshine while Aries stood calmly next to her. Neither one broke a sweat on the long journey across a ferry to their new home. We are excited to get to know these sweet mares and prepare them for their next chapter in life.

Lucca's Friends:
1. _____________________
2. _____________________
3. _____________________
4. _____________________
5. _____________________
6. _____________________
7. _____________________
8. _____________________
9. _____________________
10._____________________
Every horse deserves at least ten friends! Even a small monthly donation can make a difference. Plus, SAFE horse sponsors receive discounts at local businesses through the SAFEkeepers program!