Shop for SAFE
Here are a few ways that you can support SAFE by shopping online:
Fred Meyer Community Rewards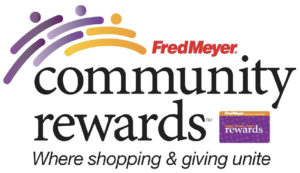 If you shop at Fred Meyer or QFC, it's easy to support SAFE! Fred Meyer donates over $2 million each year to nonprofits and community groups throughout the Pacific Northwest. All you have to do is link your Fred Meyer Rewards Card to Save a Forgotten Equine. The more you purchase with your card, the more SAFE horses will be helped.
Sign up for the Community Rewards program by linking your Fred Meyer Rewards Card to Save a Forgotten Equine at fredmeyer.com/communityrewards. You can search for us using our name or our nonprofit number #WX327.
Every time you shop and use your Rewards Card, you are helping SAFE earn a donation! This does not in any way change the benefits you receive by using the card… you still earn your Rewards Points, Fuel Points, and Rebates, just as you do today.
---
AmazonSmile

AmazonSmile is a simple and automatic way for you to support SAFE every time you shop, at no cost to you. When you shop at smile.amazon.com, you'll find the exact same low prices, vast selection and convenient shopping experience as Amazon.com, with the added bonus that Amazon will donate a portion of the purchase price to SAFE.
To select SAFE as your charity of choice, just visit https://smile.amazon.com/ch/20–5825355. Once you've done this, AmazonSmile will remember your selection, and then every eligible purchase you make at smile.amazon.com will result in a donation to the horses at SAFE.
SAFE's AmazonSmile Wish List: Click here to see items we've selected on Amazon that we could make good use of!
---
iGive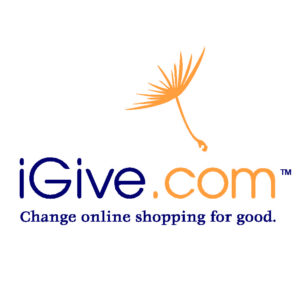 Do you shop online? iGive.com is a shopping portal with over 900 online stores, including Best Buy, eBay, Home Depot, Office Depot, The Gap, Nordstrom, and Lands End, just to name a few. iGive is the easiest, most painless way to raise money for SAFE from the online shopping you already do. The donations come from the merchants you are buying for, not from you. Sign up free with iGive and when you shop through the iGive portal, merchants will donate a percentage of your purchase to SAFE, up to 26%, depending on the merchant.
Get started with iGive by clicking here!
---
Vehicle Donations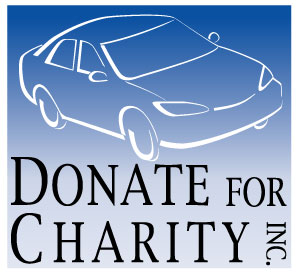 SAFE is registered with Donate For Charity for vehicle donations. Donate for Charity will sell your donated car through a national network of auction and salvage houses to ensure the maximum donation possible is given to the charity you select.
The IRS allows vehicle donors to receive a tax deduction on their vehicles. Donate for Charity handles all of the tax paperwork, and their national network of auction and salvage houses ensures you receive the highest possible tax deduction, based on market conditions and the condition of your donated vehicle or car.
Donate for Charity can pick up your vehicle at your home, at the auto repair shop or even by the side of the road! Visit their website at https://www.donateforcharity.com/car-donation-program/
Workplace Giving Campaigns
SAFE is enrolled in several workplace giving campaigns that add value to your charitable contributions by matching funds, or even compensating non-profits for volunteer hours worked. To find out if your employer offers a matching gifts program, use the widget below:
Our Wish List
Big Wishes:
A HOME of our own.
Safe Harbor Stables is a property that we lease from its owner, and it's a wonderful home for us. But at some point in the future we need to own our own facility, a place where we can grow our organization and help more horses.
A Second Pickup Truck that could tow a gooseneck trailer
SAFE owns a nice one-ton Ram pickup but it's got a short bed so it's not good for hauling a gooseneck trailer. Someday we'd like to have a large stock trailer that we can use to move groups of horses, especially wild or unhandled ones.
Our AmazonSmile Wish List: Click here to see items we've selected on Amazon that we could make good use of!
Our Wish List for the Farm: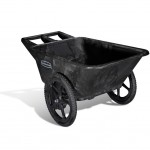 Farm carts!
We use these for manure pickup and stall cleaning. This is the Rubbermaid Big Wheel Cart — it's great because you can pull it with one hand (unlike a standard wheelbarrow, which requires two hands). UNFORTUNATELY THESE DON'T LAST FOREVER so while we have several, eventually they break down. Our volunteers work very hard, and we want them to have the best tools we can give them. So if you have the desire to help SAFE with a gift, buying us one of these carts is the surest way to win our hearts. Available at farm stores and Home Depot/Lowes. Used farm carts are welcome too!
Other farm equipment we need:
Brooms, plastic pitch forks and light weight aluminum shovels
LightHoof – Mud Management
Pea Gravel for turnouts
Our Wish List for the Horses:
Here is a list of items that the SAFE horses use and need on a regular basis:
Feed:
Large salt/mineral blocks
Senior feed
Timothy or Alfalfa pellets
HayStack Special Blend Pellets
Rice Bran — Pellets
Cool Calories
Cosequin
Alfalfa cubes (great low sugar treats!)
Medications:
Panacur Power Pacs
Ivermectin
Vetericyn Wound and Infection Treatment GEL
Venice Turpentine
Thrush Buster
Previcox
Adequan
SMZs
Prednisolone
Tack & Grooming:
Rope Halter leads 12′ 14′ or 15′. Made from 1/2″ diameter Tree Line rope
Rope Halters – Double Diamond Brannaman Collection (6mm)
3/8 or 5/8 width egg-butt snaffle bits with smooth copper
Groundwork flags
Western tack: Bridles, chin straps, slobber straps, rope reins, wool pads 3/4″

&

1″ and saddles.
Pull on plastic bell boots
Rain sheets and mid weight blankets- sizes 60″ to 75″
Bot Fly egg removal knife

"

Jelly" curry combs
Shampoo and Quick Silver for light horses
Canter Mane and Tail Conditioner spray
We also gladly accept donations of tack and other horse supplies for the tack sales we hold to raise money for SAFE. Contact tack@safehorses.org for information.
Donated blankets need to be waterproof turnout blankets and sheets, clean and in good condition if they are to be used on our horses.
Our Wish List for the Organization:
Subscription to Philanthropy Northwest's Northwest Funders Directory
Staples gift cards
In-Kind Donations
Do you have tack or other horse related items collecting dust in your home or barn? Donate these items to SAFE and get a tax deduction for their fair market value.
Donations of tack, horse blankets or supplies are very useful to SAFE. If we can't use your donated item for one of our horses, we can sell these items at our tack consignment store, on eBay or at tack sales to earn money for SAFE. We prefer that donated items be clean and in usable condition. Contact tack@safehorses.org if you have items you'd like to donate.