Boone
2002 Strawberry Roan Miniature Horse gelding
Type of Rescue: Owner Surrender
Intake Date: 8/20/2020
Adoption Date: 11/25/2020
Length of Time at SAFE: 3 months
Boone is ADOPTED!
Boone is an 18 year old strawberry roan mini horse. He's one of a group of four mini horses that were seized by animal control in March 2020. SAFE didn't have space for new horses at that time, but we were able to line up a great adopter who took them all in. As they got healthy and stronger, it soon became obvious that four mini horses were more than their adopter could manage (especially at feeding time!!), so once again SAFE was asked to help. We were able to facilitate an adoption for one of the mini mares, and we took Boone into our rescue herd.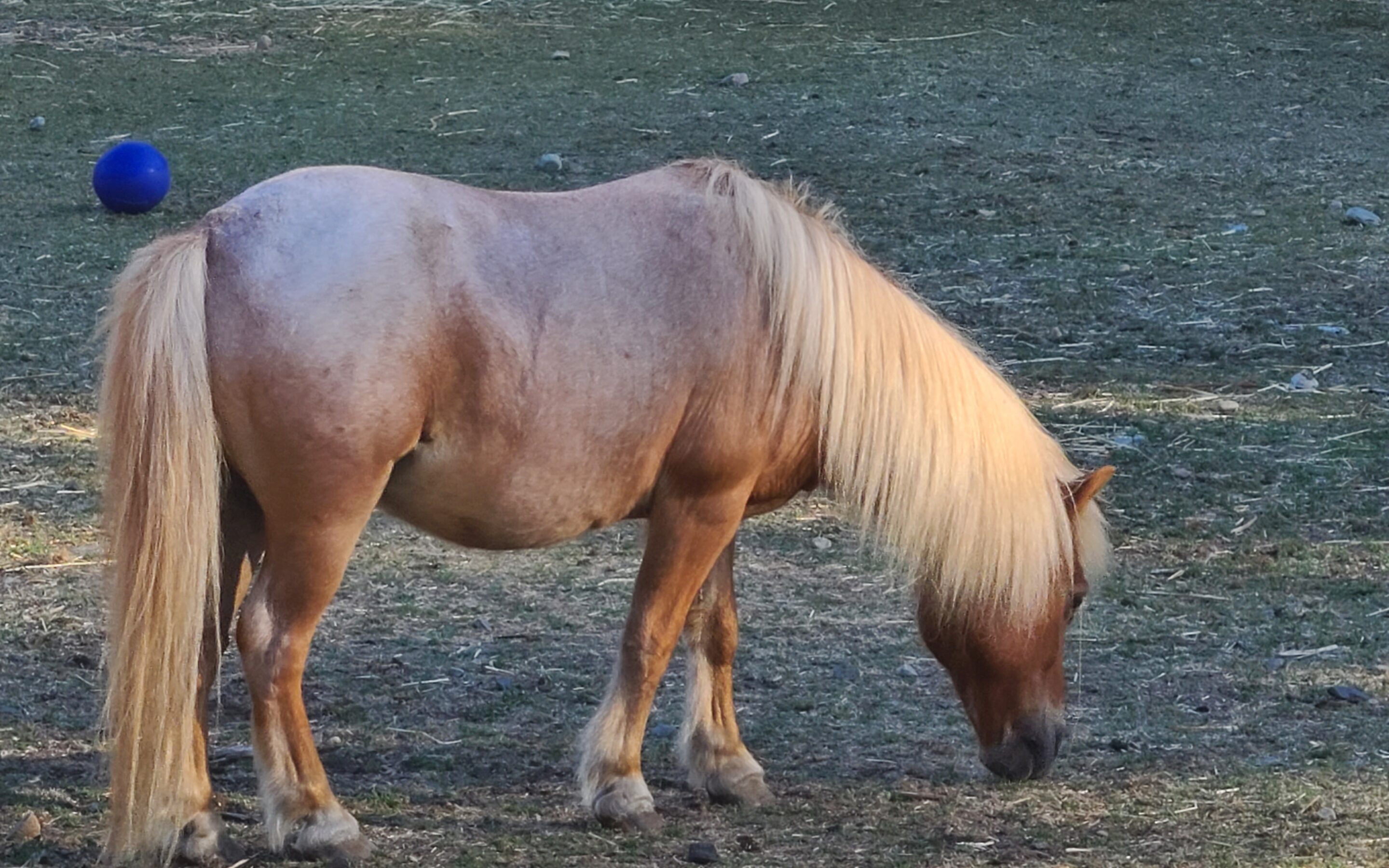 We received a delightful update and photos from Wendy G:
I don't do Facebook, but I do want to share some pics of my boy, Fezziwig, aka 'Boone'. He is my SAFE horse and we love him. These photos are from this July, but he's just as cute now, albeit 'Fezzier' with his winter coat. This summer though, I didn't shave him, these pics are just lots of au natural grooming. I think he slicked out beautifully. He's a good boy.
Blessings to you all for everything you do for horses. I still feel so fortunate to have a SAFE alum.