Buddy
| | | | |
| --- | --- | --- | --- |
| SEX: Gelding | BREED: QH type | REGISTERED NAME: | |
| COLOR: Sorrel | MARKINGS: blaze, LH sock | | |
| YOB: 1995 | AGE: 25 | HEIGHT: | WEIGHT: |
| LOCATION: Redmond | ADOPTION FEE: $300 | Online Adoption Application | |
Buddy is a sweet older gelding whose owner was not able to keep him when she went into assisted living. Buddy has Cushing's disease, and is responding well to medication.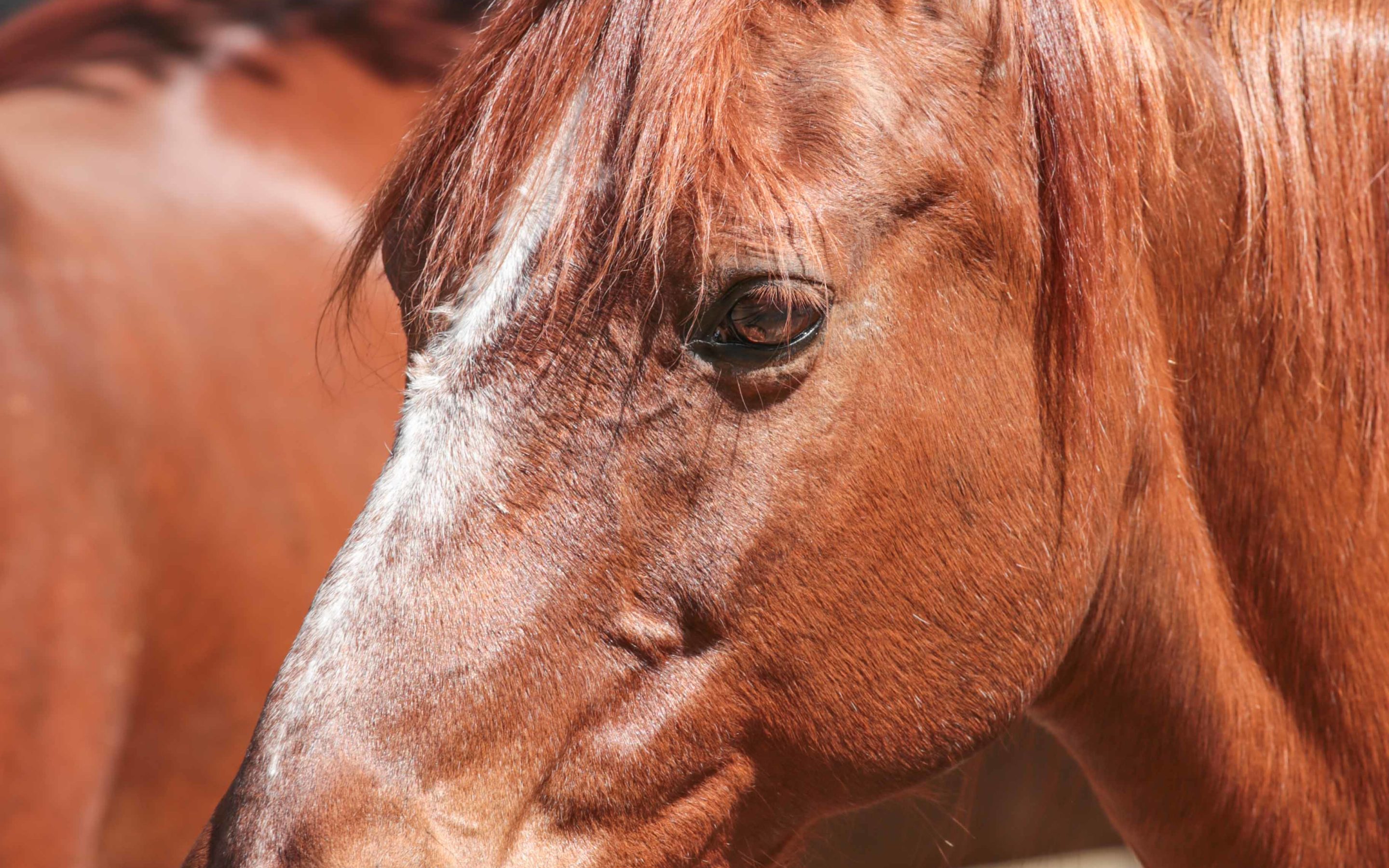 I'm sorry to have to tell everyone that we lost Buddy last week. He was discovered down at night check by our volunteer with his hind legs caught under the fence. He got himself up while she went to call for help, but he was in a lot of distress. He was covered in sweat, and very unsteady on his feet. When he threw himself back down and started rolling from side to side, it was clear that we were dealing with a serious colic. His elevated heart rate showed he was in quite a lot of pain. The vet was called.
Help was able to get out here pretty quickly, so we were able to get both Banner and Buddy to the indoor arena. Dr Lewis arrived shortly thereafter, and gave Buddy an injection for sedation and pain relief, which quieted him down for a short while. She did an ultrasound which showed that his small intestine was looped and swollen. We made the hard decision to let him go at that point. His pain and suffering were so intense that we were not willing to let it continue. We said our goodbyes and Buddy passed peacefully.
His lifelong friend Banner was there to comfort him, and to say goodbye. He was allowed to smell Buddy after he had passed, and although his face showed a deep sadness, he seemed to accept what had happened and find peace with it. We were concerned that we'd need to sedate him, but he was calm and quiet when moved him back to his paddock. It's uncanny how peacefully horses often react to losing a friend if they're given the chance to touch and smell them after they are gone.
Buddy was a sweet and darling old man, and we will miss him terribly. Once again, we take comfort in the fact that he enjoyed six months of paradise here at SAFE. Every day, he had good food to eat and a good friend by his side. And every day, there were people who smiled at him, petted him, and valued him. He knew his place in the world was a very good place, and he left us with dignity and grace.
We are beyond grateful to our Night Check volunteer for finding him and immediately getting help. This is why we do night check. And once again, our vets at Rainland Farm Equine were there when we needed them, and arrived quickly to help our horse. We are so fortunate to have such a strong and caring community working alongside us. I know that Buddy was beloved to many of us. I'm so sorry he's gone, but he won't be forgotten.