Cyrus
SEX: Gelding
BREED: TB
REGISTERED NAME: unknown
COLOR: Dark bay
MARKINGS: small star

YOB: 2005
AGE: 15
HEIGHT: 16.2hh
WEIGHT: 1098 lbs

LOCATION: OR
ADOPTION FEE: $1000
(will increase with training)
Online Adoption Application
Cyrus came to SAFE in April 2019 as part of a cruelty investigation. He was emaciated and badly neglected. With careful refeeding and vet care, he has regained his true beauty and good health. Cyrus is sweet and friendly, and we have begun working with him on the ground to assess his education level.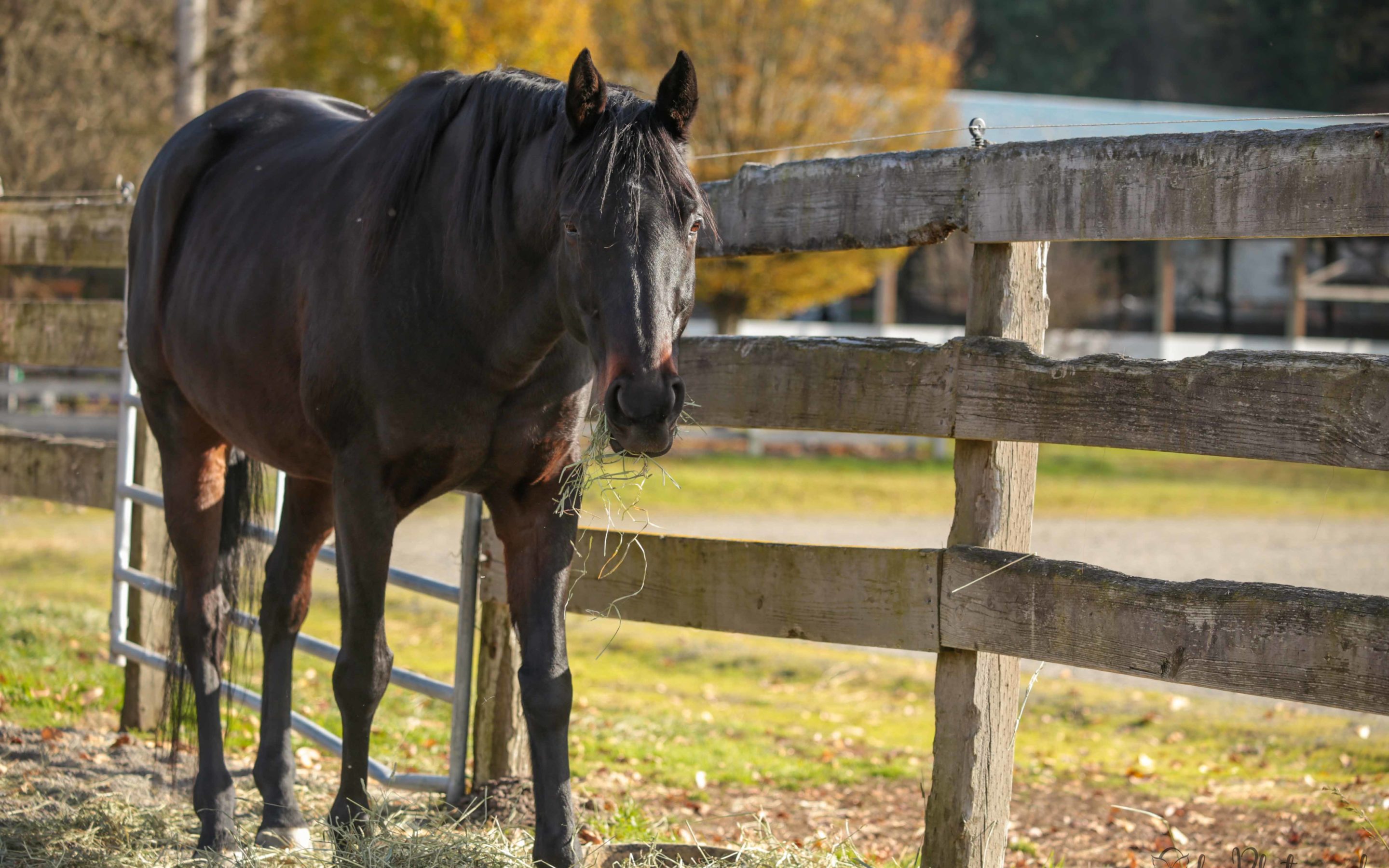 SAFE volunteer Phoebe T has been working with Cyrus on groundwork and saddling. Here's her report about the November Joel Conner Clinic:

First off it was a privilege to work with Cyrus for 3 days in a row. He went from being constantly distracted on day 1, to being able to stay with me for much longer periods of time. Being able to change up what we were doing by day 2 kept his attention, and on day 3 he was getting much better at not bottling his feelings, but learning to move thru them and finding release. Joel was great at showing me how to get his front unstuck. Cyrus was nothing but yawns toward the end of each session of the clinic.
Cyrus has shown some trouble while being saddled, which leads us to believe that he probably was ridden in the past, but it clearly wasn't a great experience for him. This makes restarting him more of a challenge because there are past issues that will need to be worked through. At the moment, we are giving him a 50/50 chance of becoming a riding horse. We are currently considering professional training for this horse. A home in which he could just be a companion could end up being the better option for him in the end.

Cyrus' Friends:
1. Jean E.
2. Anja & Karl W.
3. Sarah V.
4. Josie W.
5. Lori P.
6. Julia L.
7. _____________________
8. _____________________
9. _____________________
10._____________________
Every horse deserves at least ten friends! Even a small monthly donation can make a difference. Plus, SAFE horse sponsors receive discounts at local businesses through the SAFEkeepers program!