Gunnar
2008 bay and white Arab/Pinto gelding
registered name: River Dancer
type of intake: Owner surrender
date of intake: 1/15/2019
adoption date: 6/12/2019
Length of time with SAFE: 4 months
Gunnar was an 11 year old stallion who was surrendered to SAFE through our Community Outreach Program after his owner was no longer able to care for him. He's a very nice horse, gentle and gentlemanly, and his life changed in a big way after he was transformed into a happy gelding. Gunnar had not only a heart murmur but a very deformed knee which we were told was an injury he sustained during birth. We did x‑rays of both the knee and the hoof, and saw no signs of anything concerning in either structure. Gunnar appeared very sound, and was able to run and play despite the way his knee looks.
Gunnar found his new home with a good friend to SAFE, Carrie G.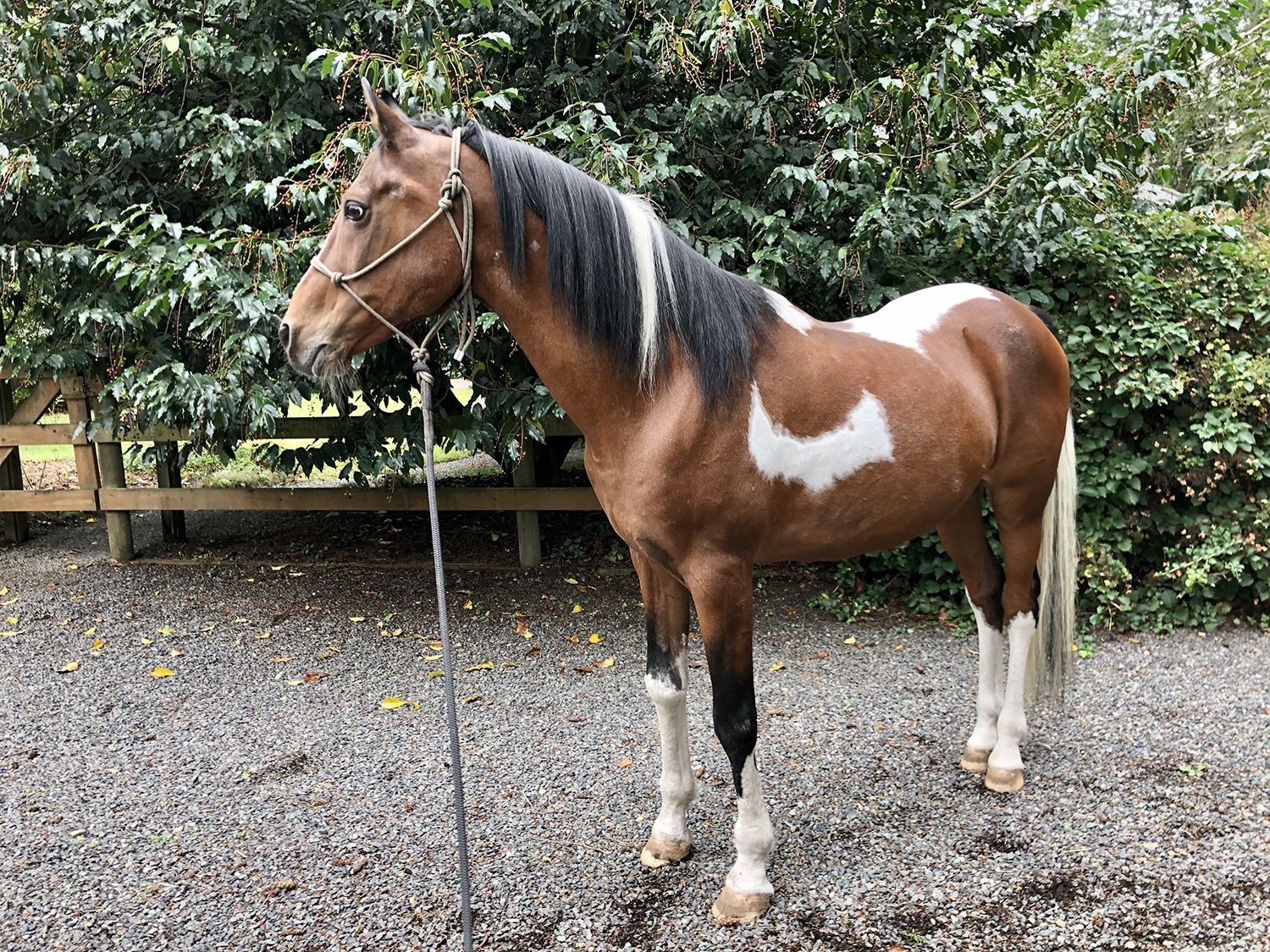 In lieu of in-person site visits, we've been conducting virtual follow ups with adopted SAFE horses. A SAFE volunteer spoke by phone with Carrie, who adopted Gunnar as a companion for her riding horse, Bryce. Gunnar can't be ridden but he still gets to show off the groundwork skills he learned at SAFE with Carrie on a regular basis. His health is good, apart from an ongoing battle with scratches that Carrie has been treating. All in all, it's a happy retirement for this handsome SAFE alum!