Luna
2013 dark bay Warmblood cross mare
Type of Rescue: Mayday herd dispersal
Intake Date: 4/4/2018
Adoption Date: 11/29/2019
Time at SAFE: 1 year, 7 months
Adopted!
Luna is a lovely big bodied mare who was surrendered to SAFE by her owner who could not care for her. Luna came to SAFE pregnant and gave birth to a healthy filly foal on November 3, 2018. Luna did not have a great deal of handling prior to being at SAFE, so we've had to work with her to help her learn good manners. After her filly was weaned, Luna was sent to Nick Donohue to be started under saddle.
Luna was adopted straight from training and is living a lovely life in Southern Oregon where her training is being continued by Noah Cornish.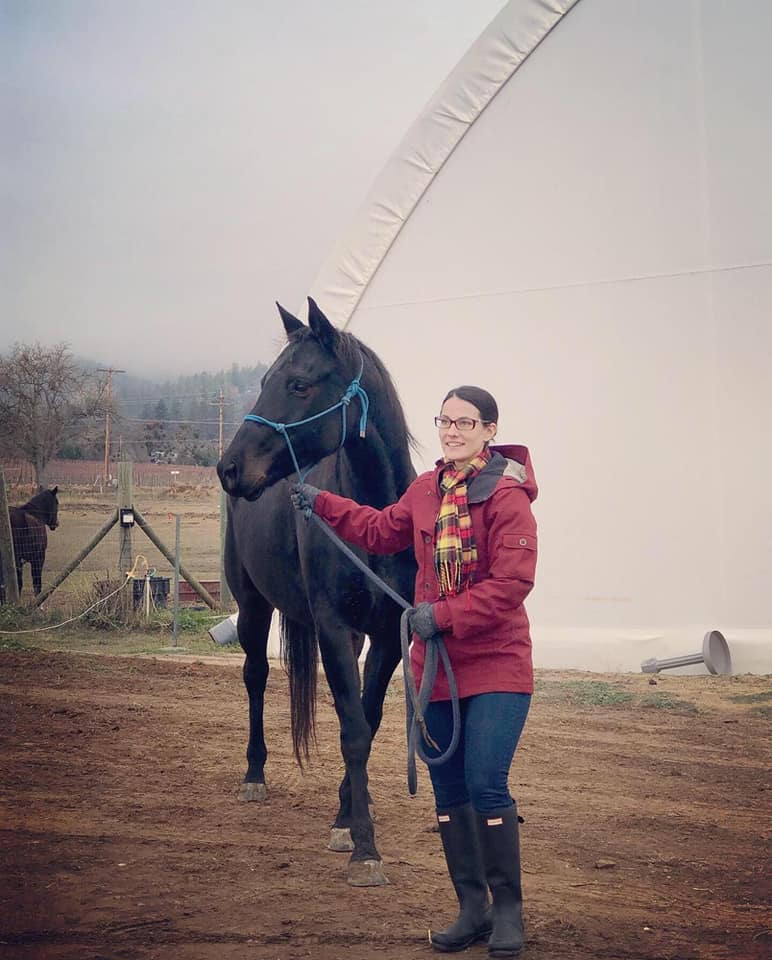 Dear Luna has been ADOPTED! She has been placed with a lovely family living outside Ashland Oregon. Luna's adopter Heather had visited her while in training with Nick Donohue and fell instantly in love. Heather really appreciated the training foundation Luna had been given and was excited to continue with her on this journey.
All reports from the new home have been good and we are excited to learn that Heather and her family have decided to purchase a horse property. What a wonderful life they are giving to this mare! We are so proud of how far Luna came and the good citizen she has become. We wish them all the best of luck and a very long and happy life together!