Merry
| | | | |
| --- | --- | --- | --- |
| SEX: Mare | BREED: Paint | REGISTERED NAME: none | INTAKE DATE: 12/14/2019 |
| COLOR: Chestnut and white pinto | MARKINGS: Tovero, right blue eye | | |
| YOB: 2017 | AGE: 4 | HEIGHT: 15 hh | WEIGHT: 974 |
| LOCATION: Redmond | ADOPTION FEE: $3000 will increase with training | | |
Merry and Jollie were rescued from well-meaning people who adopted a pair of pregnant mares from an auction, and found themselves unable to care for the horses when the fillies were 3 years old. They were living in a remote location in eastern Washington where horsekeeping was difficult to begin with. Thanks to the efforts of several people in the horse community, the two older mares were taken in by Rodeo City Horse Rescue, and their fillies came to SAFE.
.
All SAFE horses are adopted with a no-breeding clause, no exceptions.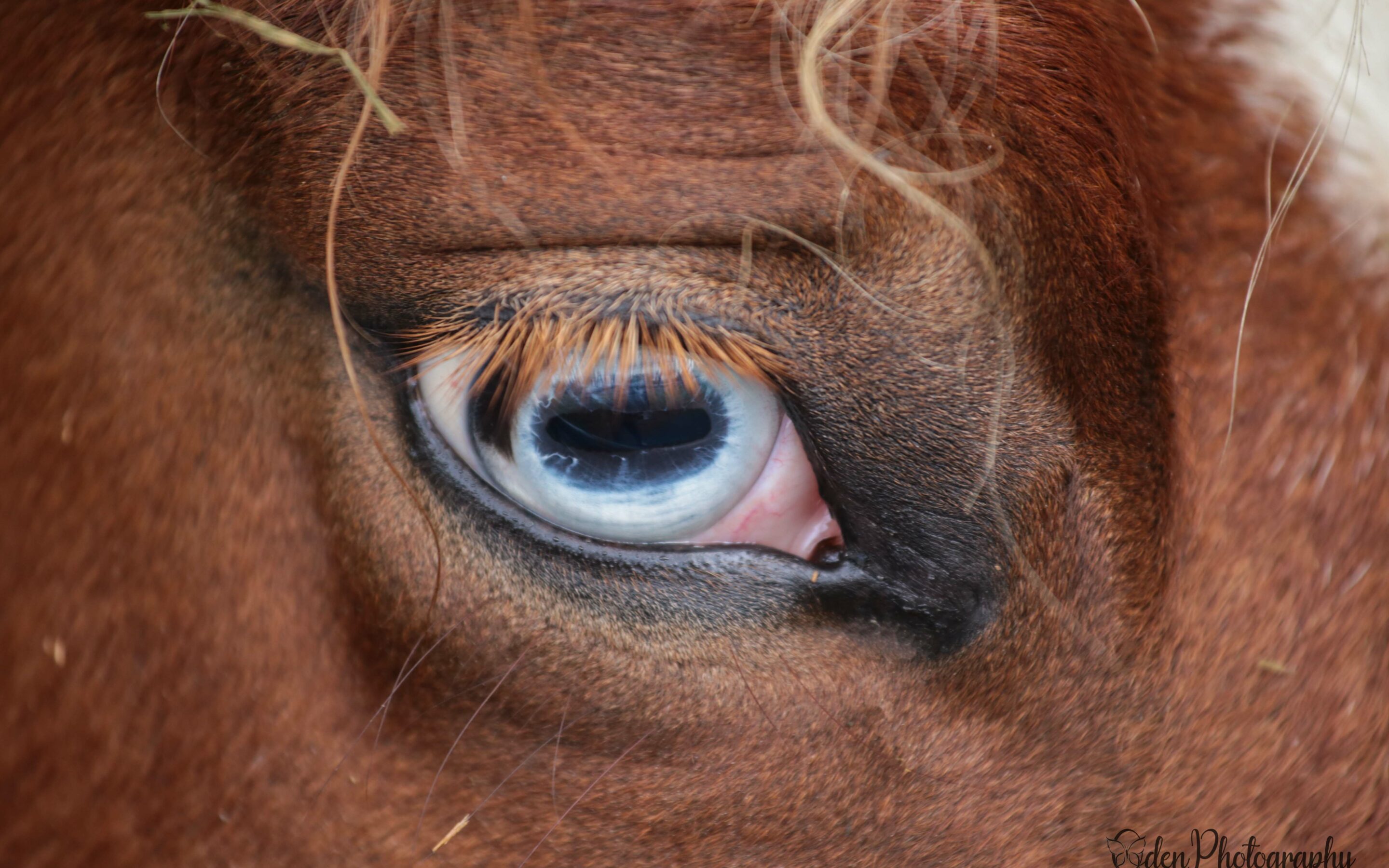 We are so sad to tell you that we lost Merry to colic yesterday.
Late Wednesday morning, Lily noticed that things were not right with Merry. She didn't finish her breakfast, and was acting oddly, standing with her head down, pawing at the ground. Her vitals and gut sounds were normal, but her behavior pointed toward colic. She was given a dose of Banamine around noon per our vet's instructions, and Lily, Kaya, and others spent most of the rest of the day hand walking her in 15 minute intervals, then turning her out to rest. Each time she was turned loose, she would lie down, usually with a small attempt to roll, or she'd stand and paw at the ground. Clearly something was not right.
Dr. Renner arrived later in the day. Merry was still a bit agitated so he gave her a light sedation, then performed a rectal exam and gave her some fluids. But again, there were no immediate signs that anything was wrong. He thought that perhaps we were seeing a viral thing, and instructed us to check her temp to see if she spiked a fever. In the meantime, we withheld her food, and set up the camera in her paddock to watch her overnight.
Merry continued to lie down and get up, and by about 9pm, her agitation level had reached the point where it was time to call the vet back out. When he arrived, Dr Renner gave her a small amount of sedation and a dose of Banamine, and she calmed down immediately. He then did an ultrasound to look for problems, and while he did notice that her gut motility was a bit slow, he saw no signs of inflammation or blockage. Her vitals remained normal; in fact, her heart rate, which is a good indicator of pain, was 28…completely normal. We put her in a stall and waited to see how she behaved when the sedation wore off…and as she became more alert, she began pawing again. It was baffling, and very worrying.
At this point, we decided to haul her to Rainland Farm Equine Vet Clinic so she could be on steady pain meds and be observed through the night. She loaded like a champ in the dark and rain, and we set off to the vet clinic. On arrival, she was fitted with a catheter, and set up in a stall with a lidocane pump and fluids. I held her for Dr Renner while he was setting the catheter, and she seemed okay…she was quiet, occasionally pushing her head into me… she seemed to like having her ears and forehead rubbed as I kept her calm as her neck was shaved and scrubbed for the needle and sutures. That took about 45 minutes, then we put her in the stall, hooked up her tubes, and I headed home.
In the early hours of the morning, Terry got the call from Dr Renner that we never want to get. Merry's gut mobility had gotten much worse and she began to gas up around 3am. Dr Renner worked all through the night to help her with pain management and he did everything he could to help her get system back on track. The gas ultimately displaced her colon and at that point there were no other options except surgery. We had already agreed to do all that we could do for her medically but at the point surgery was the only option, we had to make the hard decision to end what would be only continued suffering. So at about 7am yesterday morning, Merry was let go.
Reasons for colics like this are difficult to find. Generally they're caused by things like feed changes or grazing on grass after freezing temperatures but neither had happened in Merry's situation. With the colder temperatures at night, decreased water intake can also be a reason for colic. But Merry's bloodwork showed no sign of dehydration.
Merry did have a sensitive GI system and we had managed her diarrhea for a long time after her intake. But we had gotten that under control months ago and until now, we'd seen no signs of any more problems. So this comes as a terrible shock to all of us.
Merry is the first horse we've had to say goodbye to this year, and it's incredibly painful considering how young and promising she was. She will be missed terribly. This is the part of horse keeping that is hardest to deal with. Sometimes we just can't save them. Rest in peace, Merry. You won't be forgotten.
Thank you to everyone who worked so hard to help Merry. 💔

Merry's Friends:
1. Wendy T.
2. Linda P.
3. Diana G.
4. Carolyn M.
5. Susan C.
6. _____________________
7. _____________________
8. _____________________
9. _____________________
10._____________________
Every horse deserves at least ten friends! Even a small monthly donation can make a difference. Plus, SAFE horse sponsors receive discounts at local businesses through the SAFEkeepers program!