Tanis
2003 BLM Mustang mare
Suitability: Companion, For Intermediate Handler
Color: roan
Markings:
Height: 15.2 hh
Weight: 1150 lbs
Adoption Fee: $300Online Adoption Application
Tanis is a roan, 20 year old BLM Mustang mare who originally came from the Hog Creek Herd in Eastern Oregon. Her adopter bought her for her granddaughter, and before coming to SAFE, she lived on a property for 12 years with little to no handling. When we arrived to pick her up, we found Tanis turned out with a gelding who had a lot of nasal discharge. Both horses were coughing, and were covered in rain rot and lice. We had only planned to be bringing one horse home that day, but we asked the current resident if the gelding could come too and that's how we ended up with two horses instead of one.
Tanis has turned into a big sweetheart, who has participated in several Joel Conner clinics, learning and perfecting her groundwork. She has overcome her initial nerves, and is now a confident, gentle mare who will make a great companion for someone special.
All SAFE horses are adopted with a no-breeding clause, no exceptions.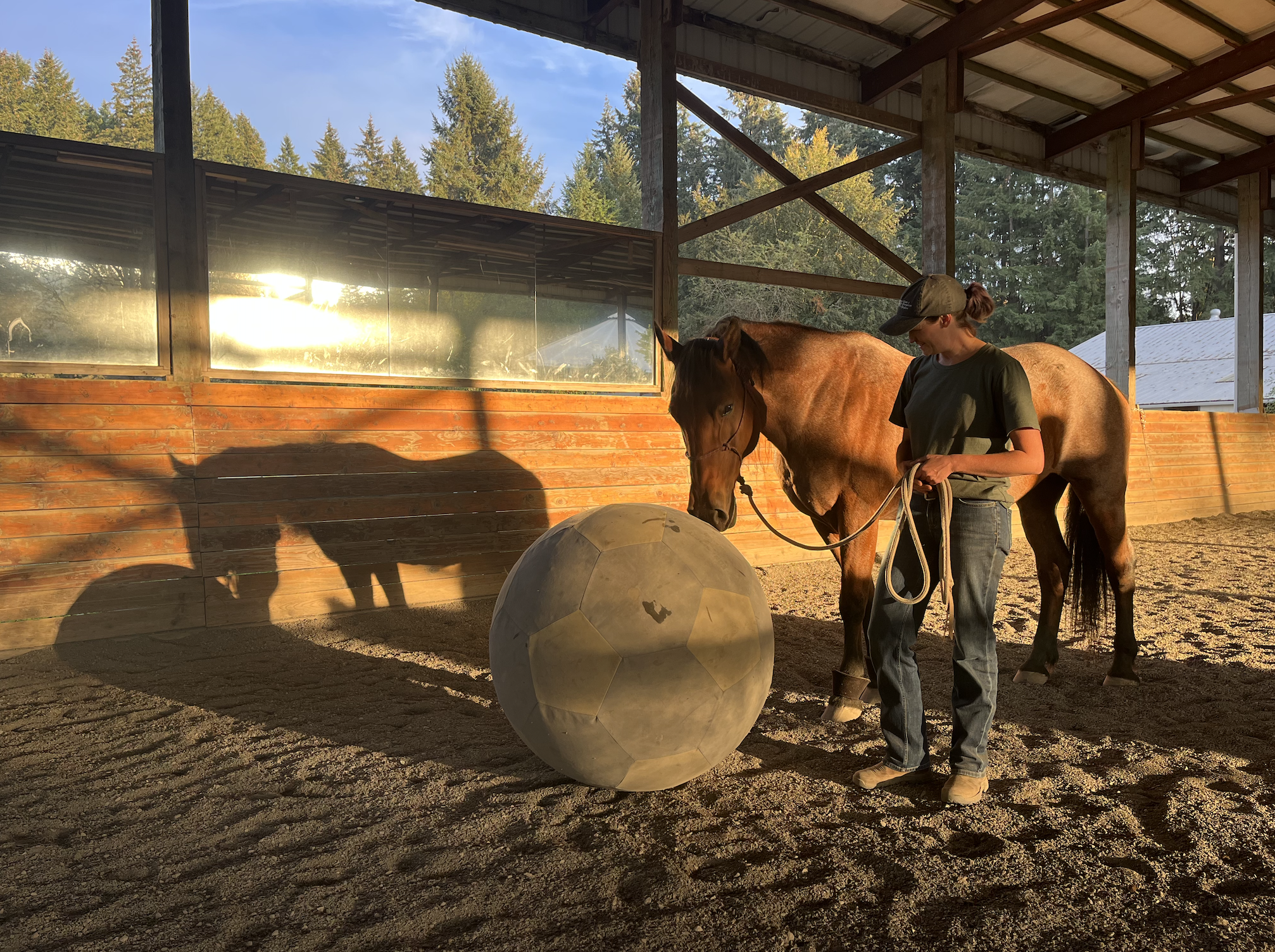 The year is moving right along, and so is Tanis, as she continues to build confidence in herself and trust in people. This time last year, only a couple people could catch this mare; fast forward to this moment, and she loves face pets, has found more comfort and curiosity around people and recently realized that she kind of loves a good nose kiss! Tanis's confidence is showing more and more; from her thoughtful movements, to her relaxed head/neck as she is led around the property, she is truly feeling safe and comfortable in her own skin!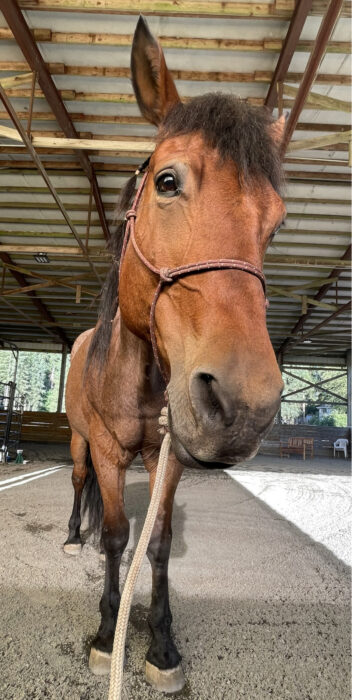 While we continue to work on fine-tuning things like hindquarters, turning loose and changing eyes, we've also started to focus on some necessary basics, such as taking medicine (wormer) from a syringe and accepting a needle/vaccine. Overall, we wanted to work on helping Tanis find more comfort with her face/mouth being touched, and all of the many ways that she will need to be handled so she can be given the best care.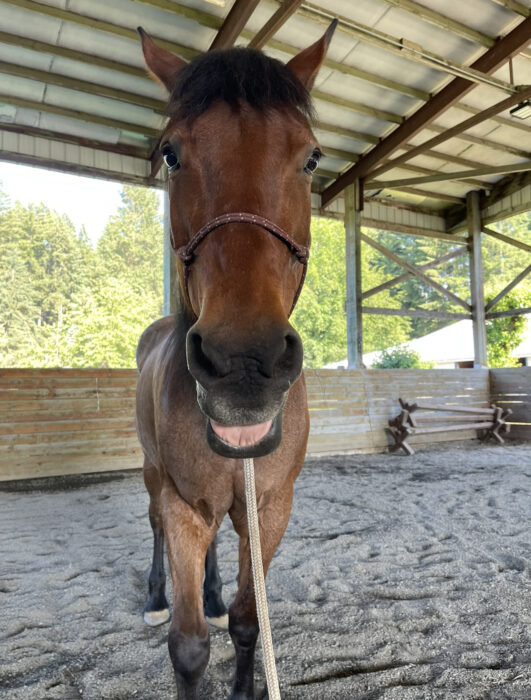 Tanis has held a lot of tension and some braces when it comes to having her mouth touched. So, we have been spending lots of time helping her learn that having her face/mouth touched isn't as scary as she first thought. Gentle touch and release of pressure has really helped Tanis start to moving through her anxiety and to release some of that tension she has held. There has been lots of releasing and yawning from this mare as she learns she can just let go and everything will be ok!
Vaccines are still scary for Tanis, as she is unsure about the touch she feels when the vet needs to find a vein, and the stress of knowing the needle is next. We have been spending some time getting Tanis more comfortable with her neck being touched in multiple places with varying pressure. As well as playing with the tip of a finger and a pen to simulate what a needle might feel like. This has been helping Tanis understand that she is going to be just fine, which has increased her confidence while lessening her startle reaction. We still have more work to do on these, but so far Tanis is on the right track to gently accepting the care that she needs.
Life isn't all work around here! Tanis is loving these longer summer days, spending her time snoozing in the paddock and grazing with her herd on the grass. She has been enjoying her grooming sessions, and the addition of summer braids to keep her neck a little cooler. It's so exciting to watch the continued transformation of Tanis, she is going to make one lucky family very happy one of these days; she's got a big heart and a lot of love that she's just waiting to share with the right person!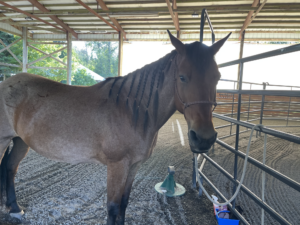 .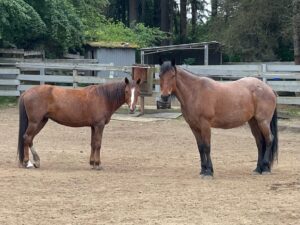 Tanis's Friends:
1. Kate L.
2. Amy Q.
3. Stefan H.
4. Christina W.
5. Judy C.
6. Tori L.
7. Ellen H.
8. Marylou S.
9.____________________
10._____________________
Every horse deserves at least ten friends! Even a small monthly donation can make a difference. Plus, SAFE horse sponsors receive discounts at local businesses through the SAFEkeepers program!