Topper
1995 dark bay Shetland Pony gelding
Type of Rescue: Owner Surrender
Intake Date: 10/1/21
Adoption Date: 12/23/21
Length of Time with SAFE: 3 months
ADOPTED!! by Jo, Marcus and Hank
Topper came to SAFE with two other senior horses, Brandy and Bandit, when their owner was in hospice care and needed to safely rehome them. He's an older Shetland Pony, who was used for "Pony Parties" in the past. He is quite friendly and pretty cute too.
Today
Topper now lives with a wonderful new family, Jo, Marcus and 9 year old Hank. He is best friends with their retired show horse, Cisco and living the good retired life.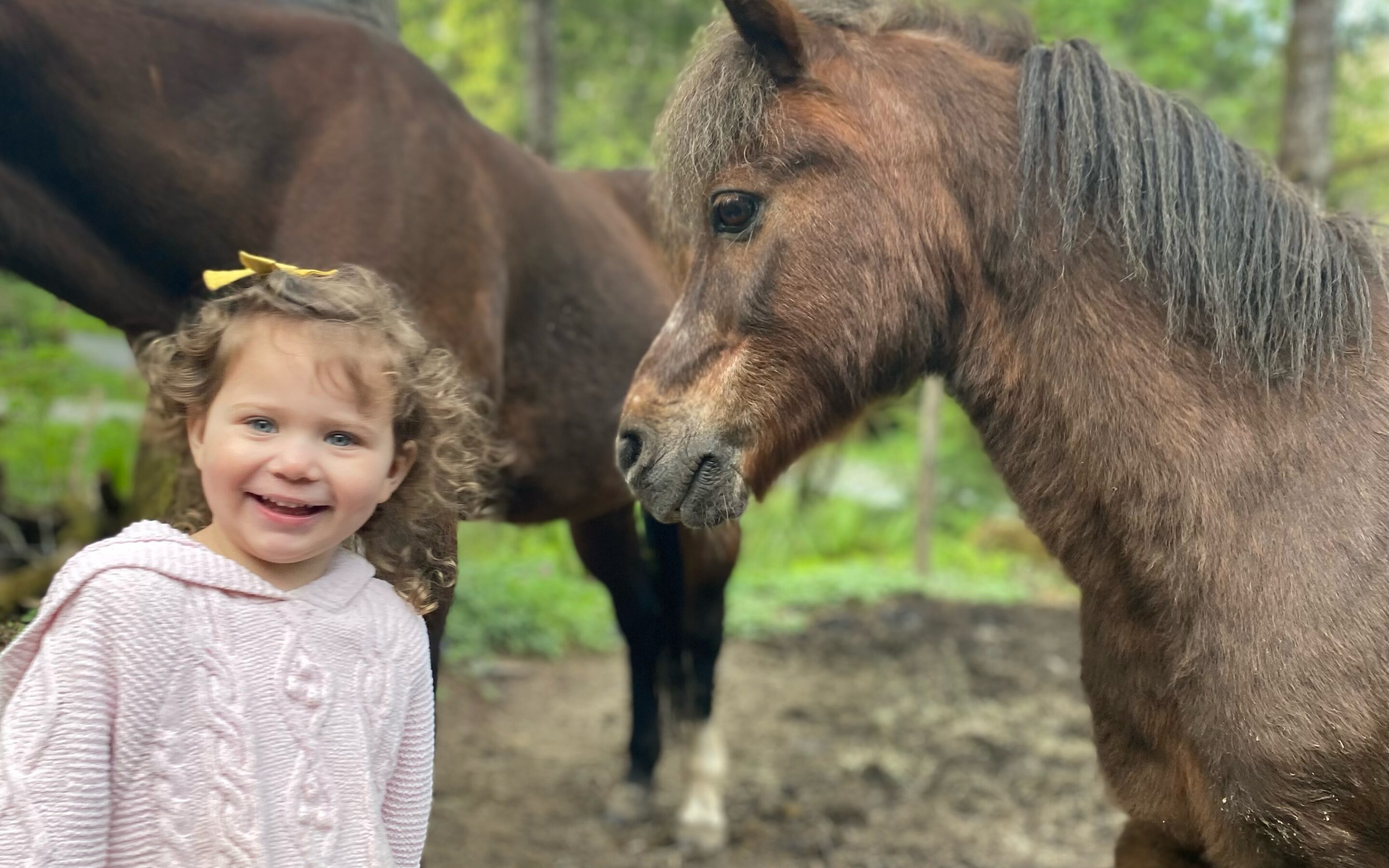 Such an amazing friendship! Topper loves his home and family, especially his best friend in the picture.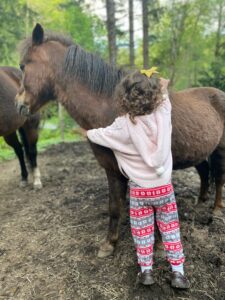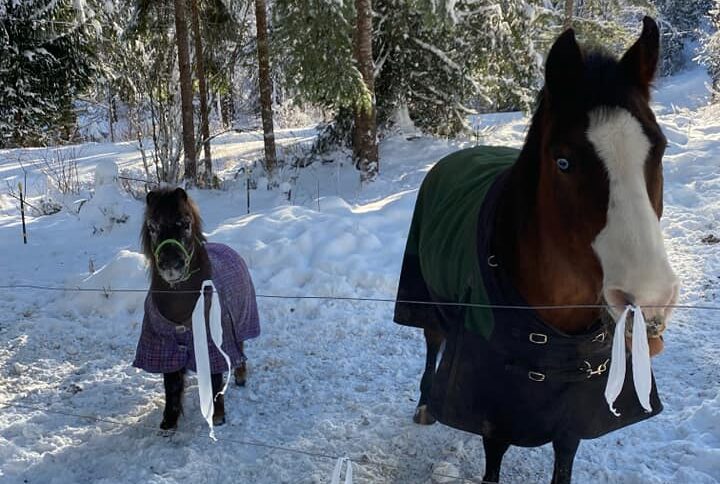 Topper has found a wonderful new family! Not only does he get a four legged best friend, but two adorable young kids to love on him. Jo and Marcus were looking for a companion for their retiring 23 year old show mare, Cisco. The two horses met in 2 feet of snow! The family made a nice trail in the paddock and the two horses followed each other around hitting it off perfectly! Topper is a 26 year old pony who came to SAFE with two other sweet senior ladies, when their owner was in hospice care and wanted to safely rehome them. We are so happy for this for little guy and his new retired life filled with love.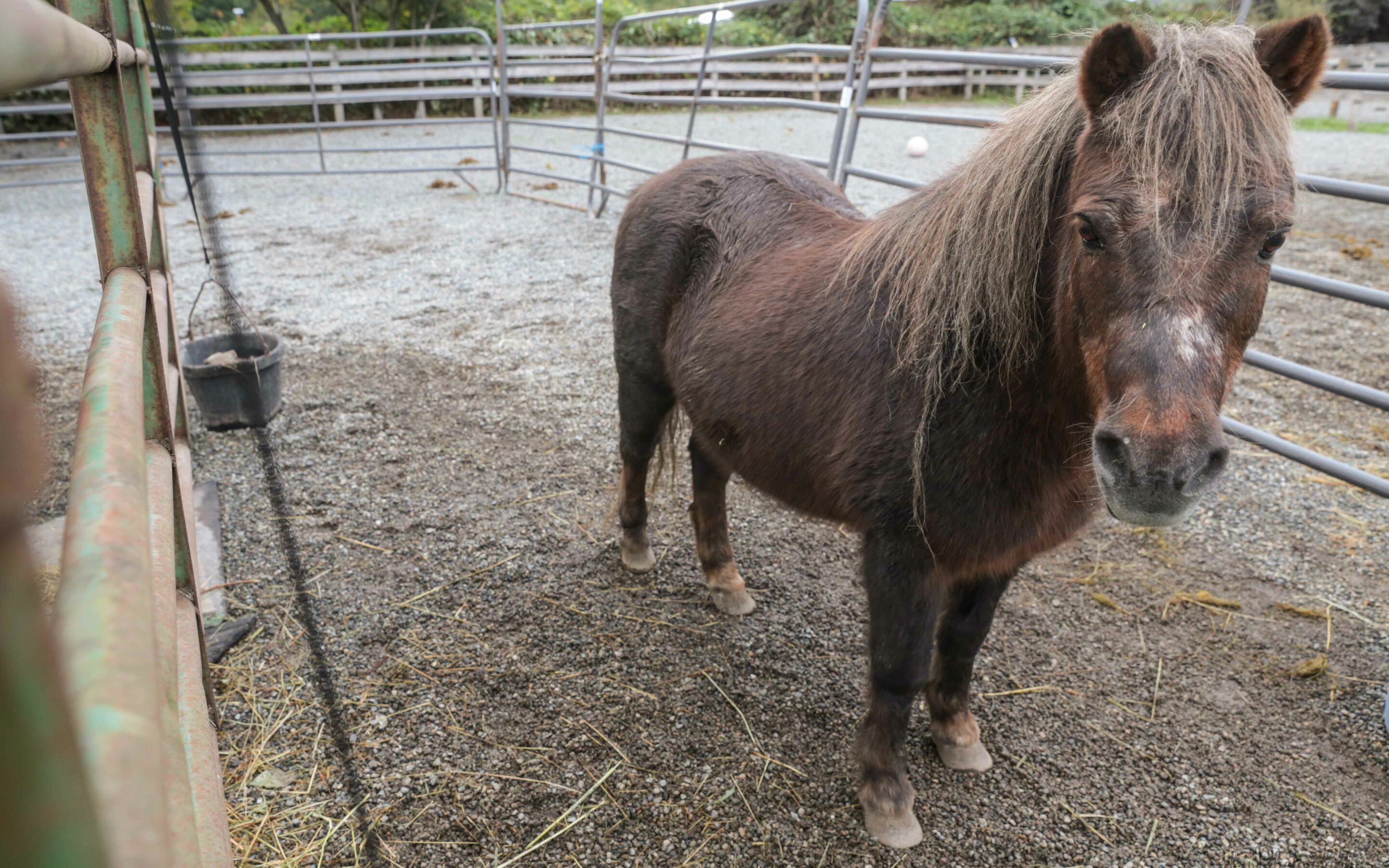 Brandy, Bandit and Topper all arrived at the beginning of October. Sadly, their owner had terminal cancer and was in hospice care. One of their last wishes was to ensure that her horses were safe and taken care of. Their friends helped them locate SAFE, we were able to help so we headed to Port Orchard to pick them up. Brandy is a little shy about being haltered so we set up a little shoot to load her in the trailer. Once Brandy was in, Bandit and Topper quickly followed. They traveled like champs and no one broke a sweat on the way over.
Topper is a fluffy little guy who came in about 100 pounds overweight. We set him up next door to Brandy and Bandit in his own paddock so we could help him lose weight. He now is getting his hay soaked for 30 minutes to help remove the sugars and is already looking better. Brandy seems to be the top dog and Bandit is a very good listener and moves out of her way so she can have first pick over her eating spot. All three horses need a dental and in preparation for coming into the barn we did a trial run. Each one got to practice walking into a stall and as long as they still knew where their friends were, they all walked in like champs. They must be familiar with barn life. The three have settled into the routine at SAFE, looking forward to morning and evening grain time with eager nickers.