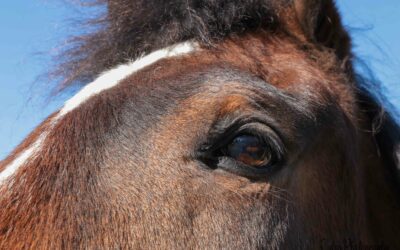 Sadly, Mac had a bit of an accident yesterday during turn in. He got bothered just outside the barn door, scrambled backwards, and fell onto a ceramic planter. He suffered two sizable lacerations on his left hind gaskin that needed emergency vet care immediately.…
read more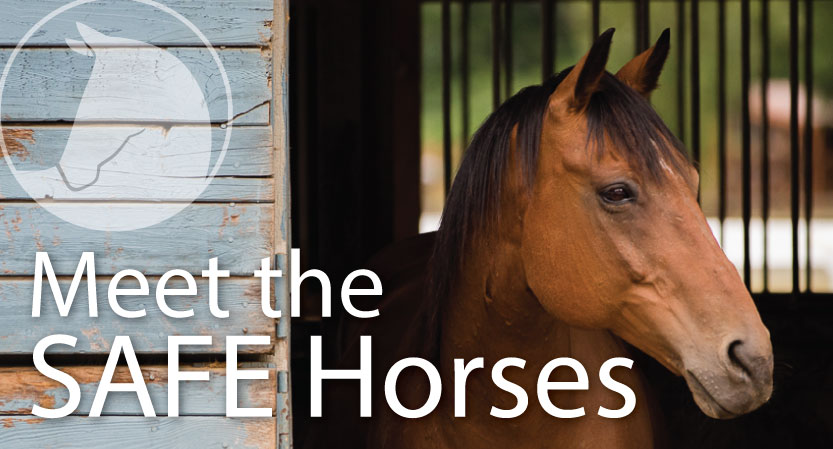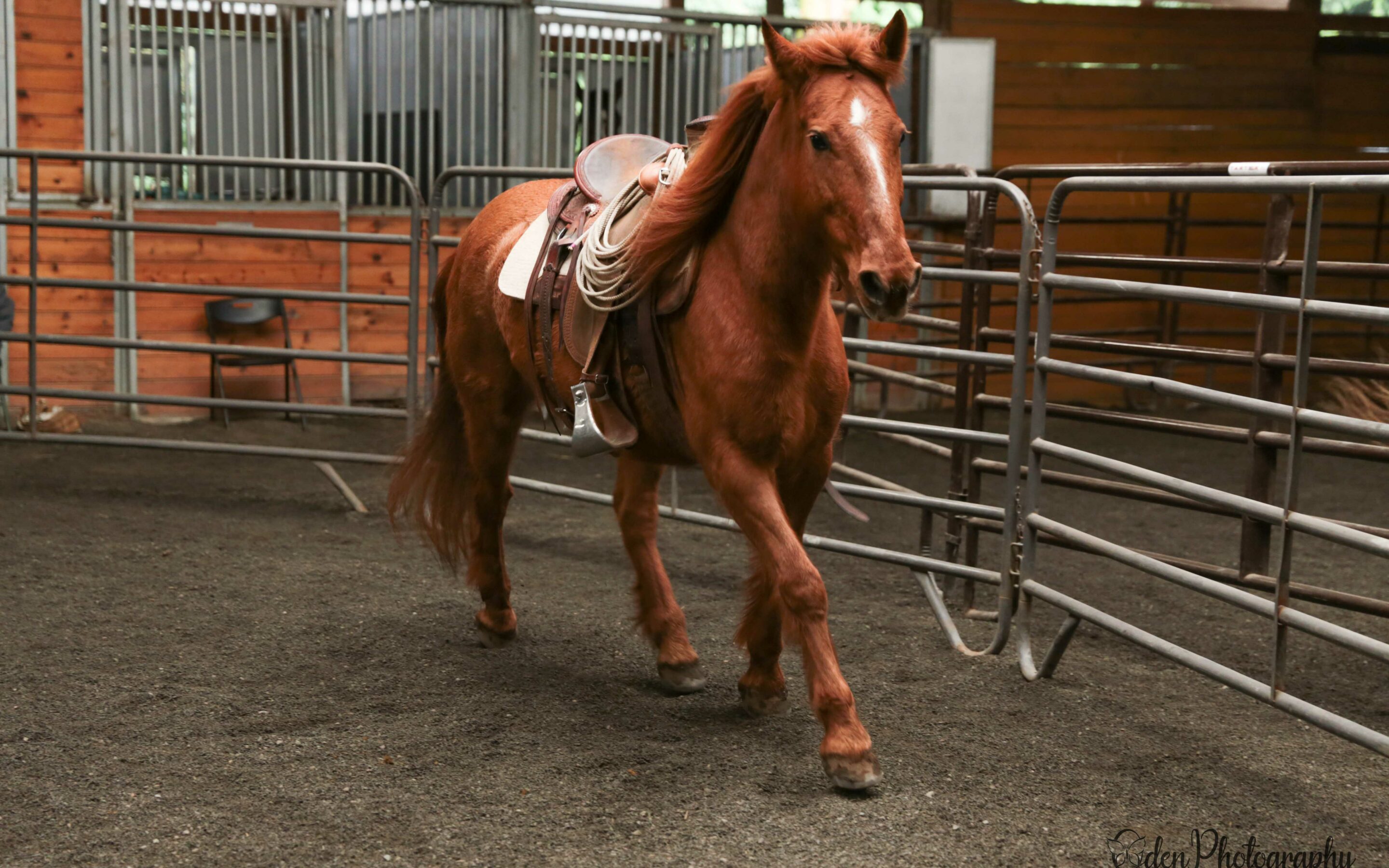 Sienna is a sensitive horse with a lot of life. She's a BLM mustang who looks like she has a mix of draft horse in her, so people might think she is lazy, but she's not at all. Terry, who rides her, has worked hard on getting Sienna to relax and just stand still. In…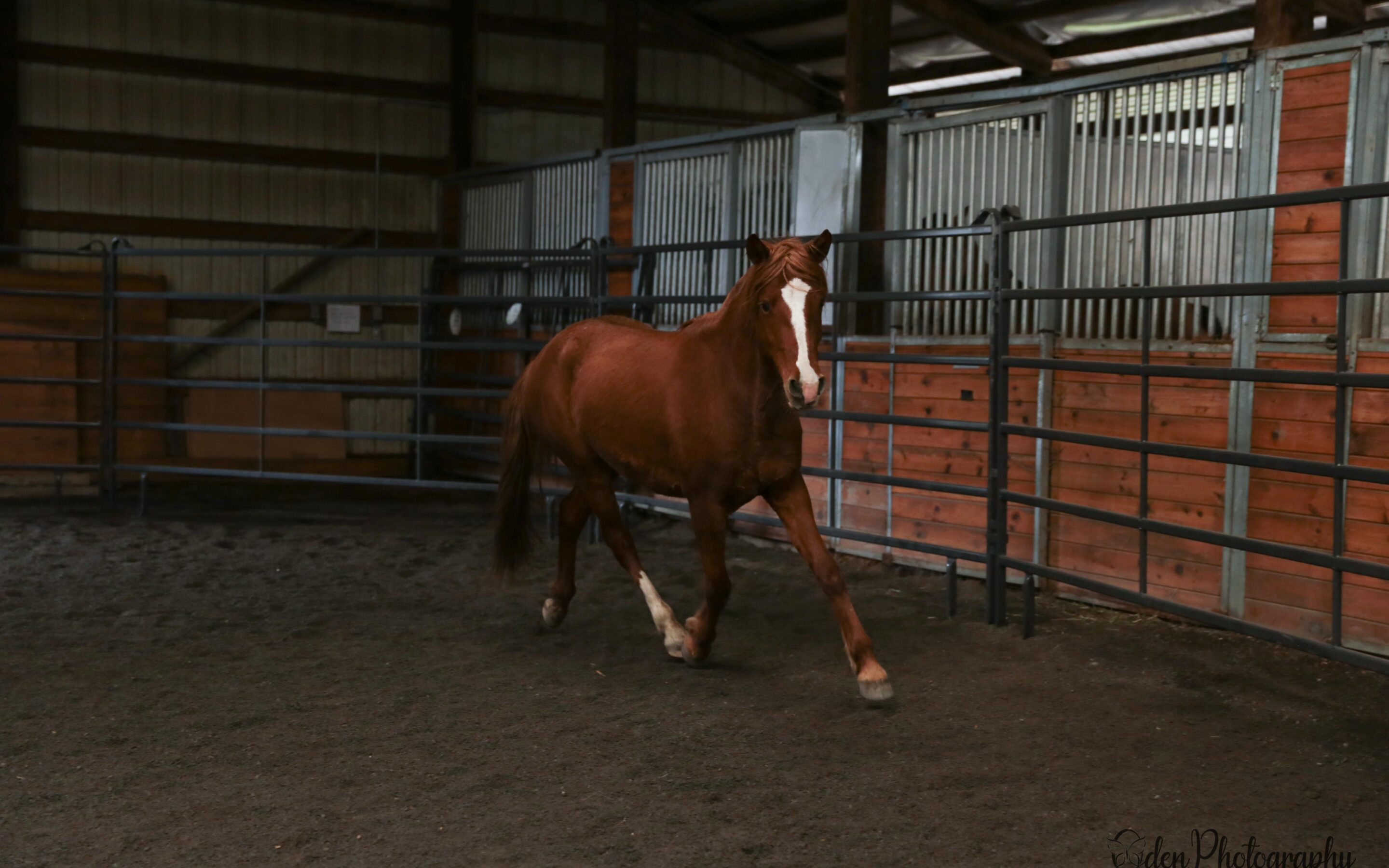 Veronica has made fantastic progress in the past few months! She has gone from being a horse who was turned out 24/7 and only worked in her attached round pen to being walked all around the property and even spending a night in a stall. This month she received her…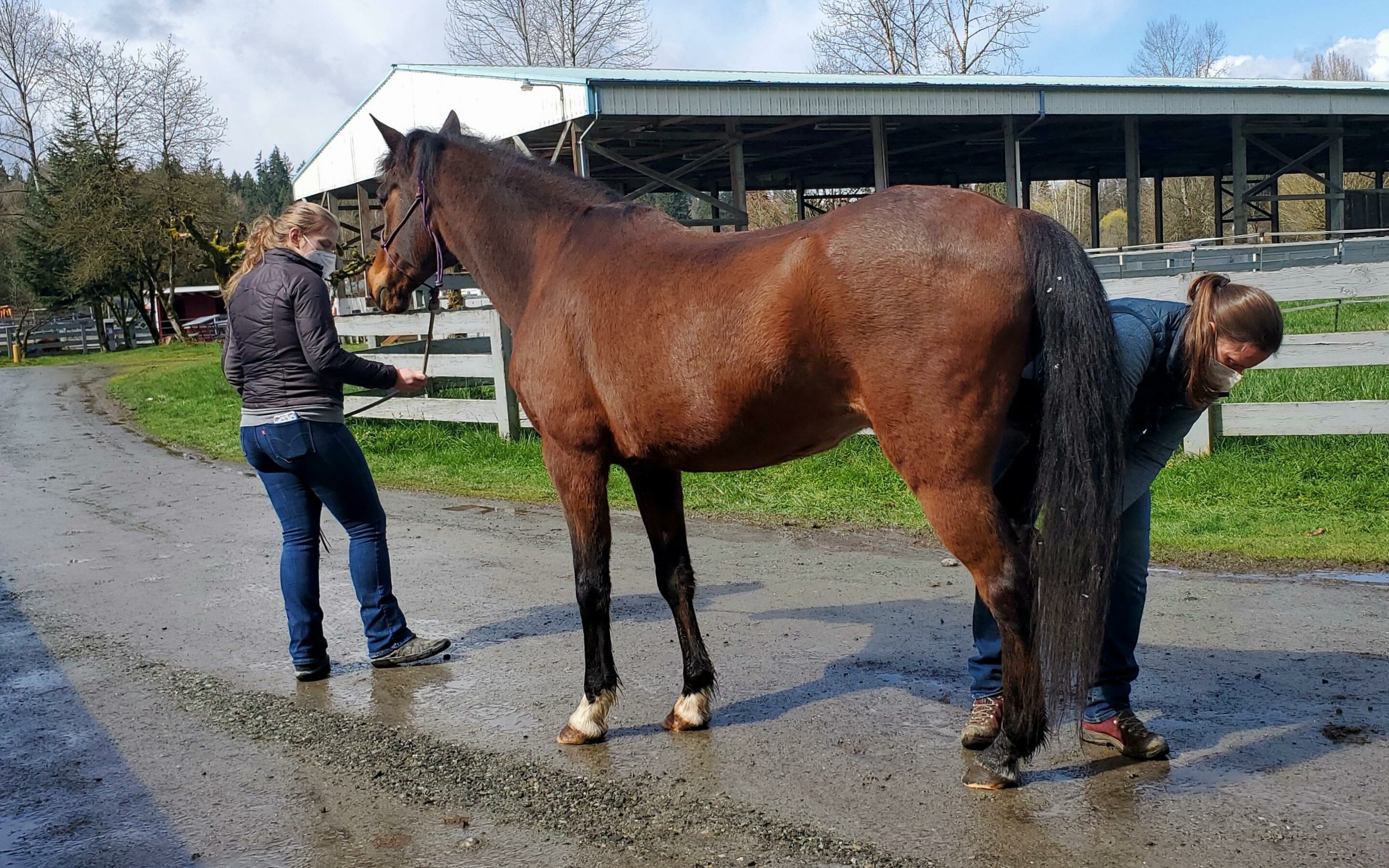 During a recent veterinary exam, Mac flexed positive in both his right hind fetlock and upper limb. He improved on soft arena ground but the test on hard ground showed pain. To rule out any major issues, we decided to take radiographs of his right fetlock which showed…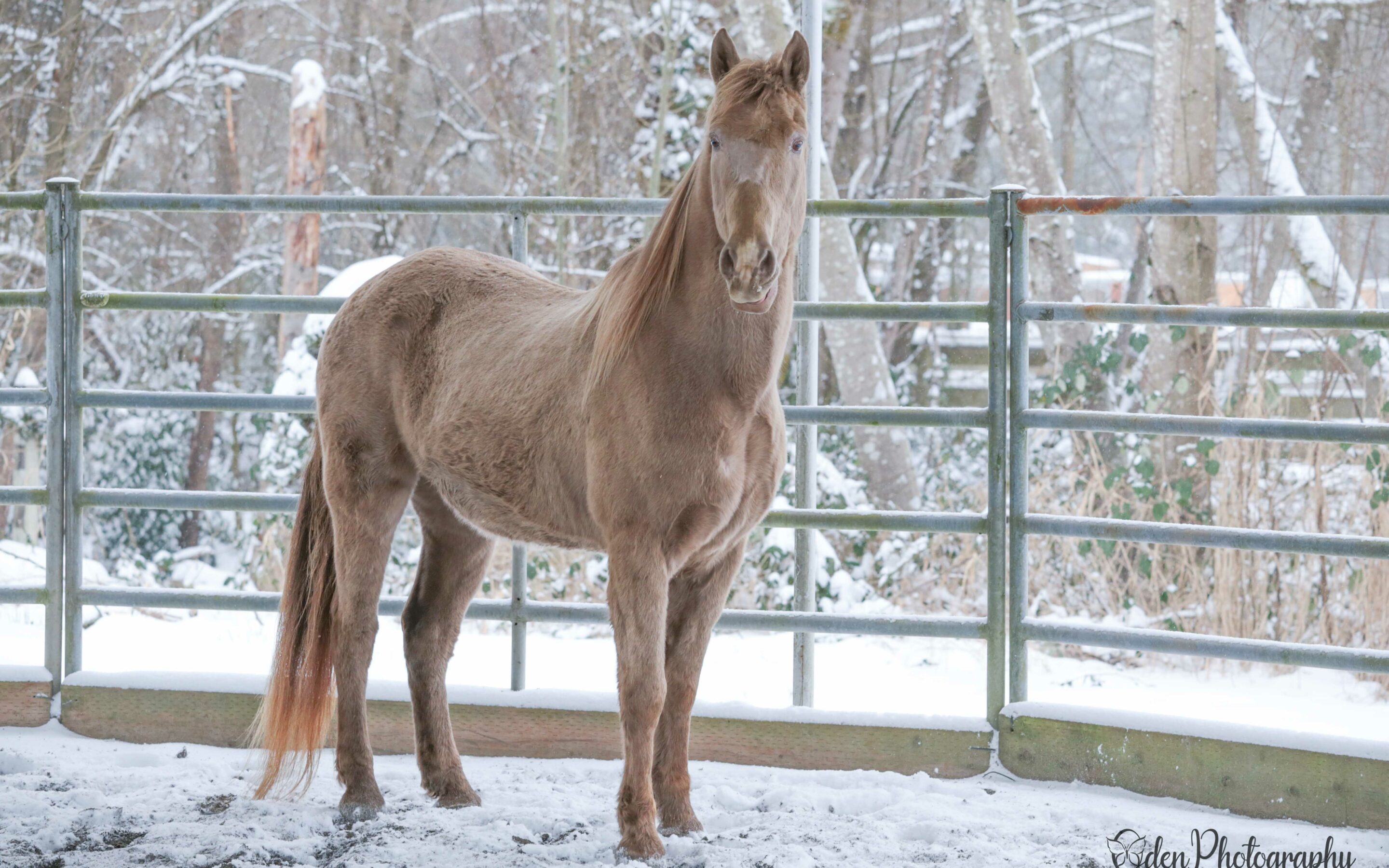 Jasper had a bony growth on the left side of his jaw. It did not seem to bug him or cause him any pain. However, he would repeatedly bump it and break open the skin, so we decided to have the growth removed. We held a fundraiser for a surgery for one of our ponies,…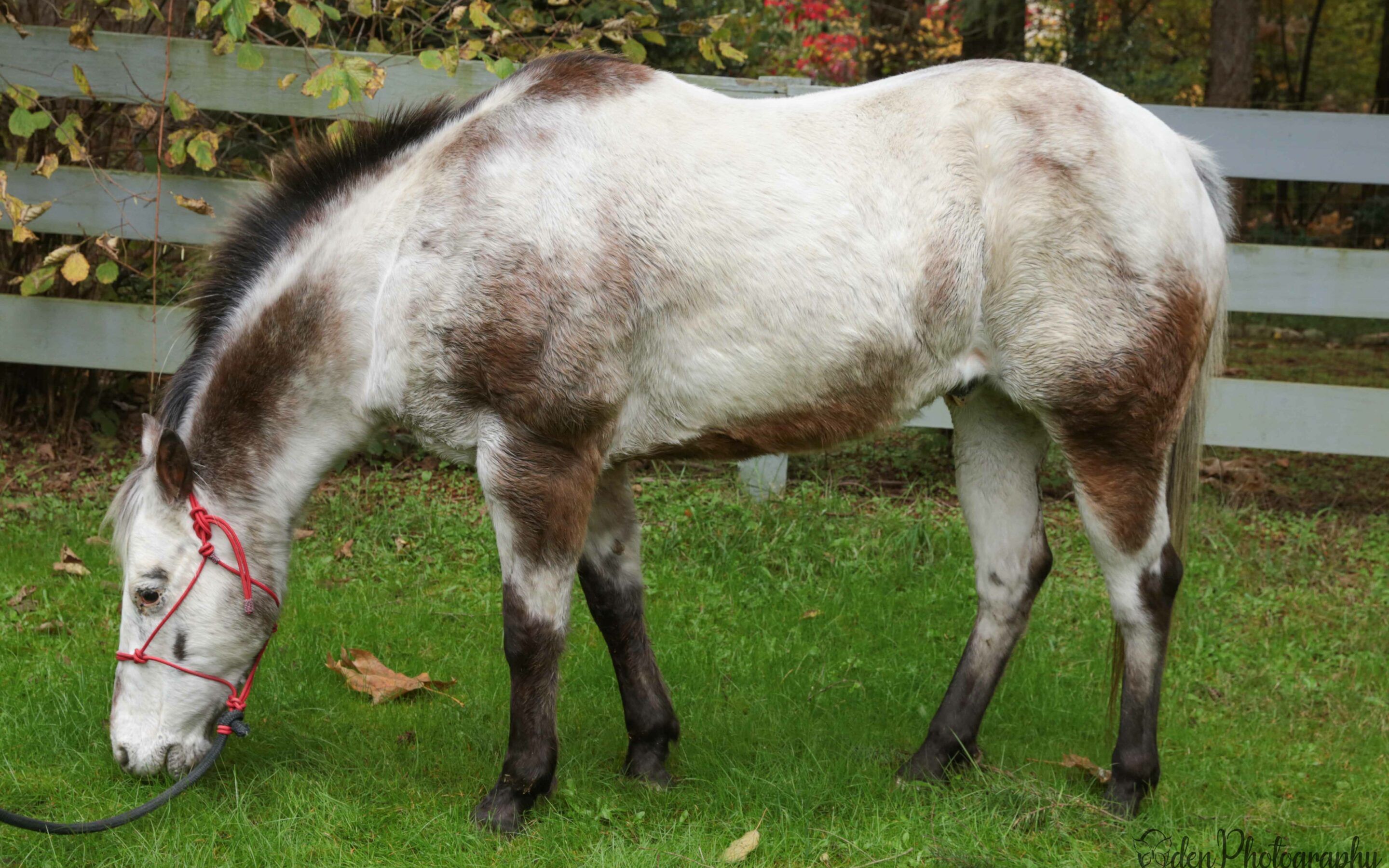 When Flynn's new family first visited Flynn at SAFE, he walked right over to their daughter, Olivia, and nuzzled her. On their second visit, Olivia and Flynn played Simon Says and Red Light, Green Light. She even made up her own colors for turning and trotting. He was…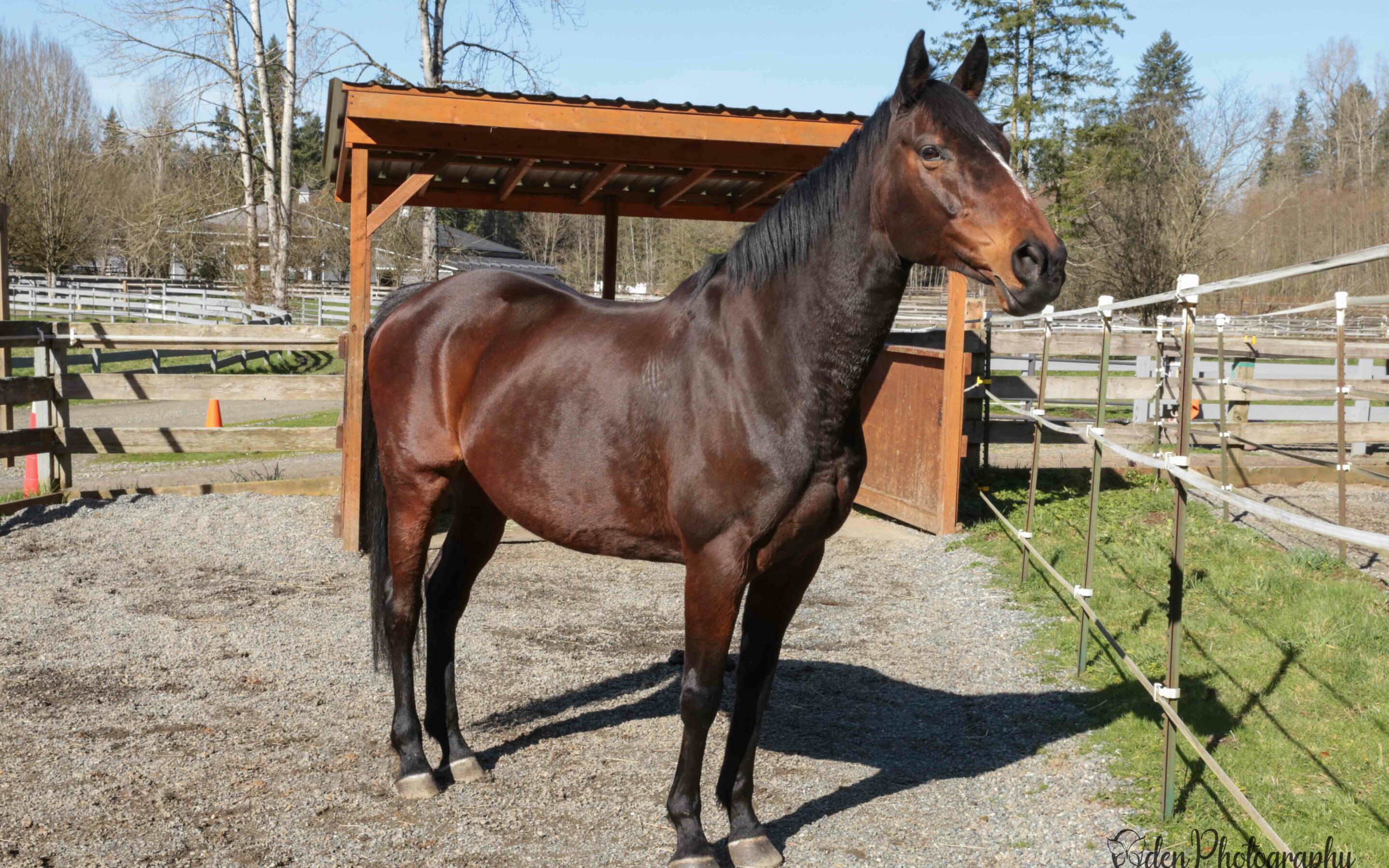 Here is what Terry recently had to say about Kayla: "Kayla has been a lovely mare to get to know. She came to us with a great foundation and was ready to get to work right away. Our first goal has been to strengthen her for riding since she had a few months off prior…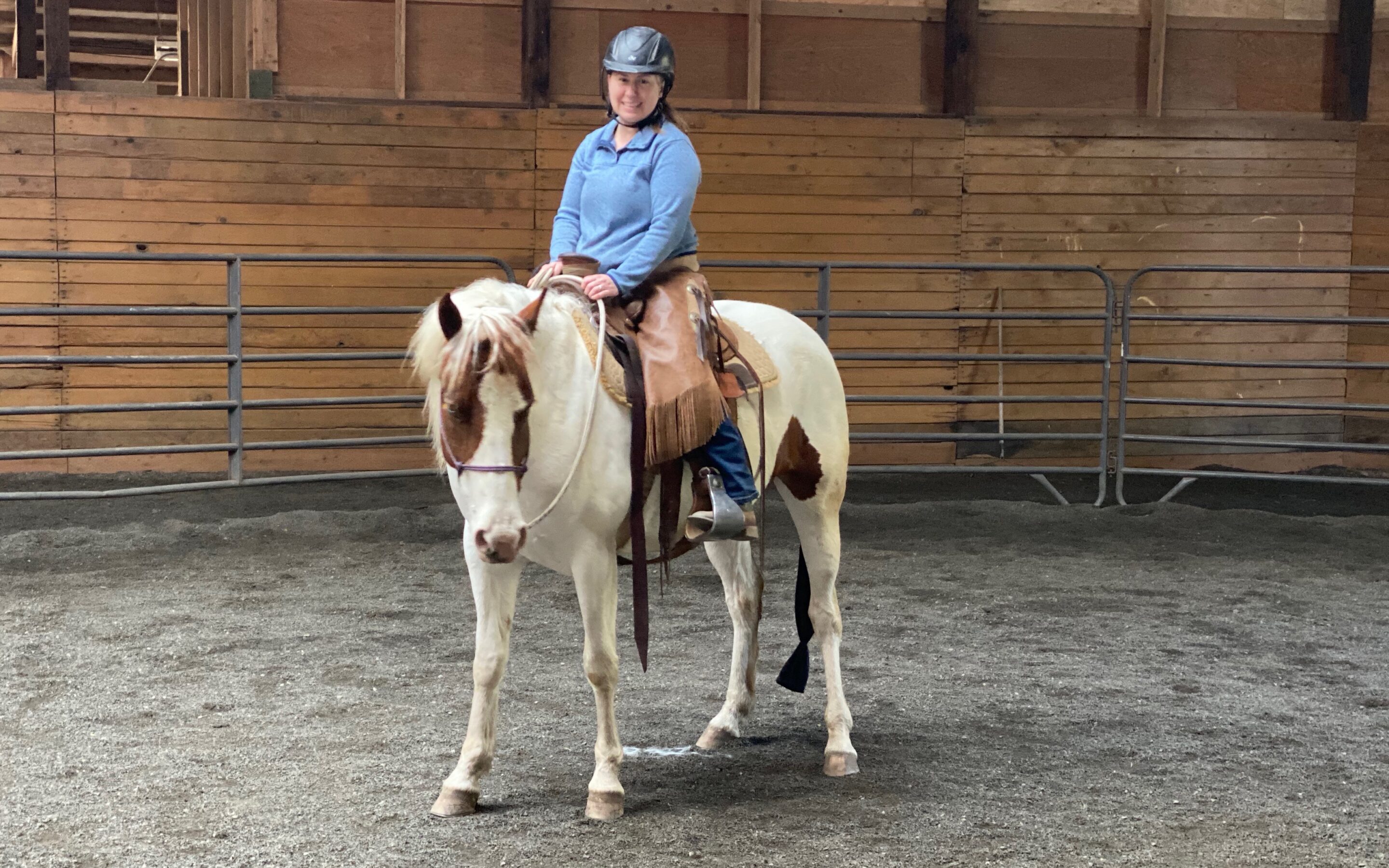 Here is a video of Terry working with Merry in the round pen at SAFE. Merry is a terrific horse with a sweet personality. It won't be long before someone takes home this wonderful mare.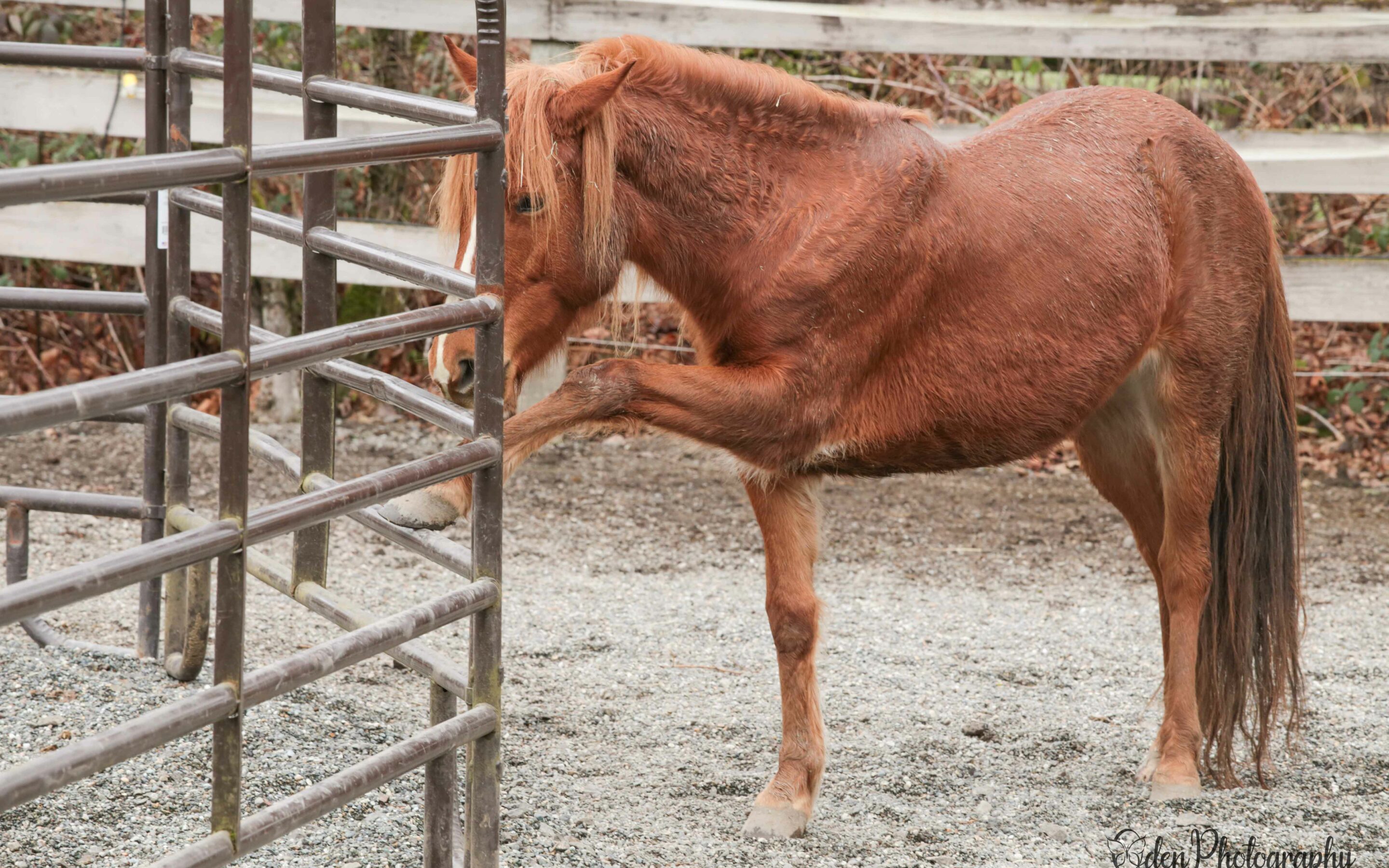 Caramel is working on trusting people to handle her hooves. These videos are the result of a ton of patience and relaxed feel with Trisha lifting her hoof. What amazing progress this mare is having with her kind foster mom! No expectations and no timelines.…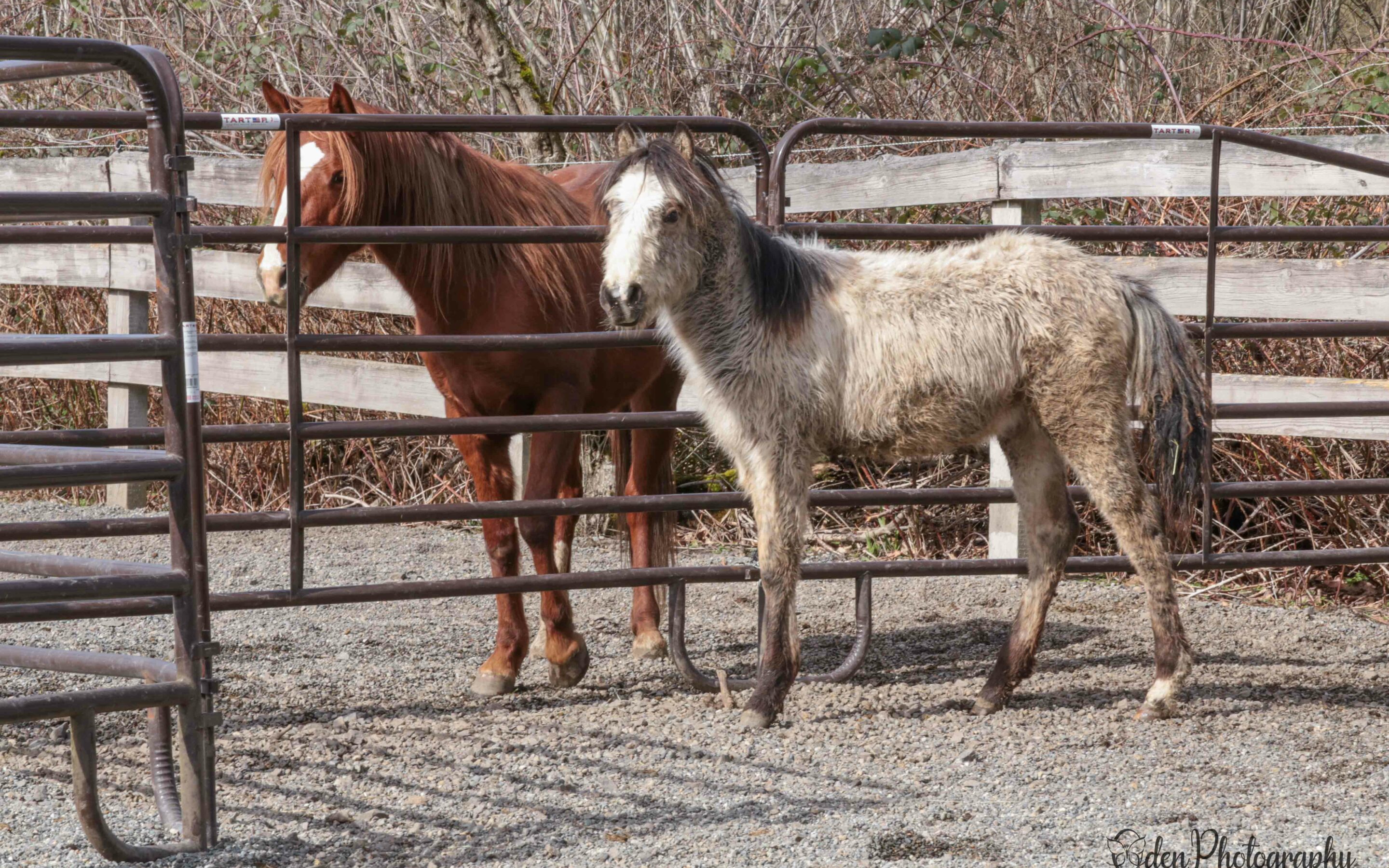 Witness Frosting's first moments at SAFE after Animal Control dropped her off. Having Veronica as her neighbor was a highlight for this young mustang who makes sure Veronica knows she is a baby by clacking her teeth.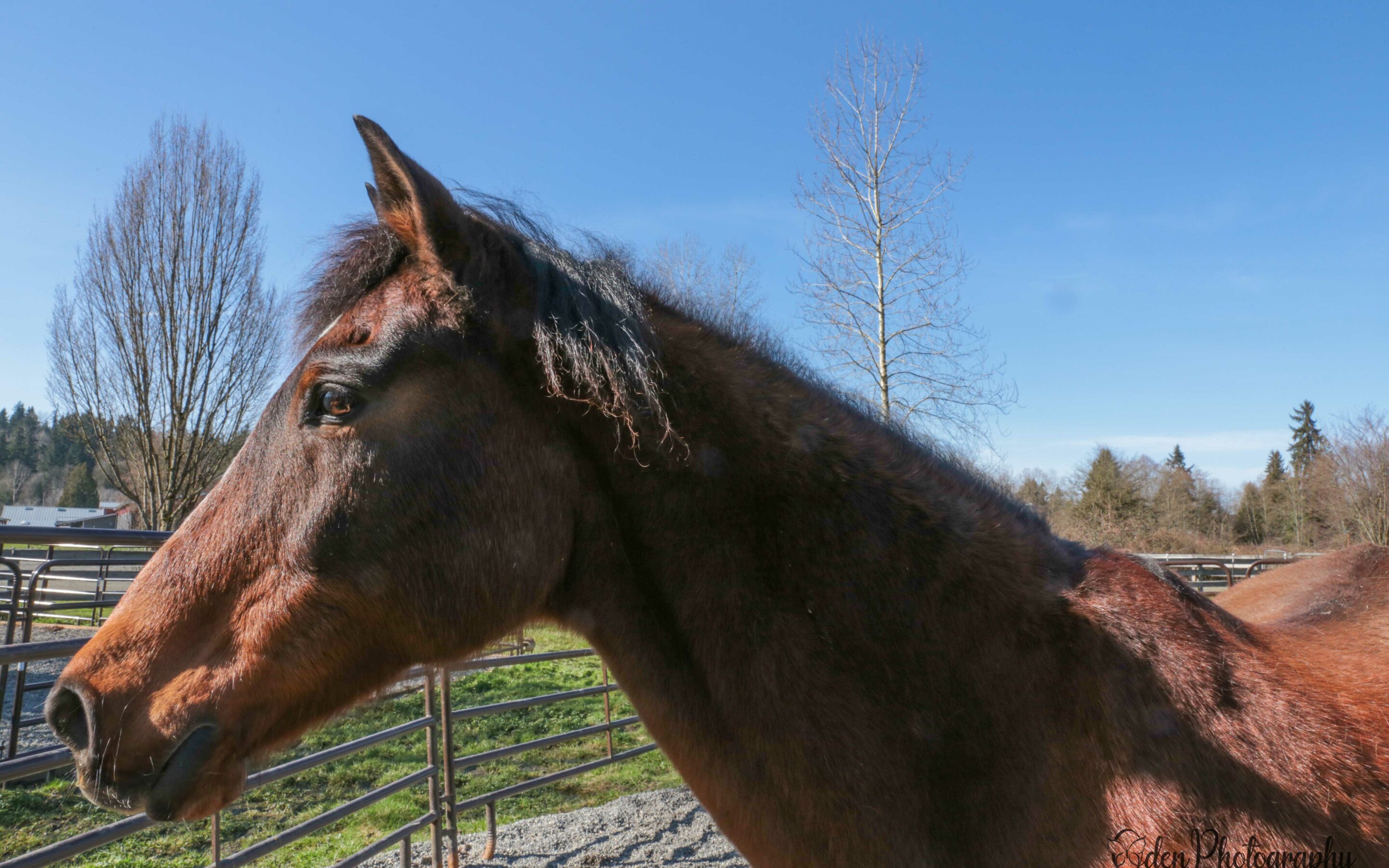 Mac has only been at SAFE for about two months. He is a sensitive boy with sweet eyes. So far, we are working on getting Mac conditioned and building more muscles. He is learning that moving forward is the answer. He braces when he is asked to go back and is head shy…

Available SAFE Horses
Click for menu