Alder
2009 bay Morgan/Arabian cross gelding
Type of Rescue: Owner Surrender
Intake Date: 12/5/2019
Adoption Date: 11/15/2020
Length of Time at SAFE: 11 months
Alder and Pearl were rescued from a neglectful situation as yearlings. Their rescuer did her best to care for them, but physical limitations led her to seek a new home for them. He remained until spring 2020 when he entered our Horsemanship program at SAFE.
Alder is a well-built, pretty mover with a great attitude. Our Horsemanship volunteers found him fun to work with, because he's so smart and has a lot of try, so he's a fast learner. And after just a few months under saddle, Alder proved to be a very capable riding horse!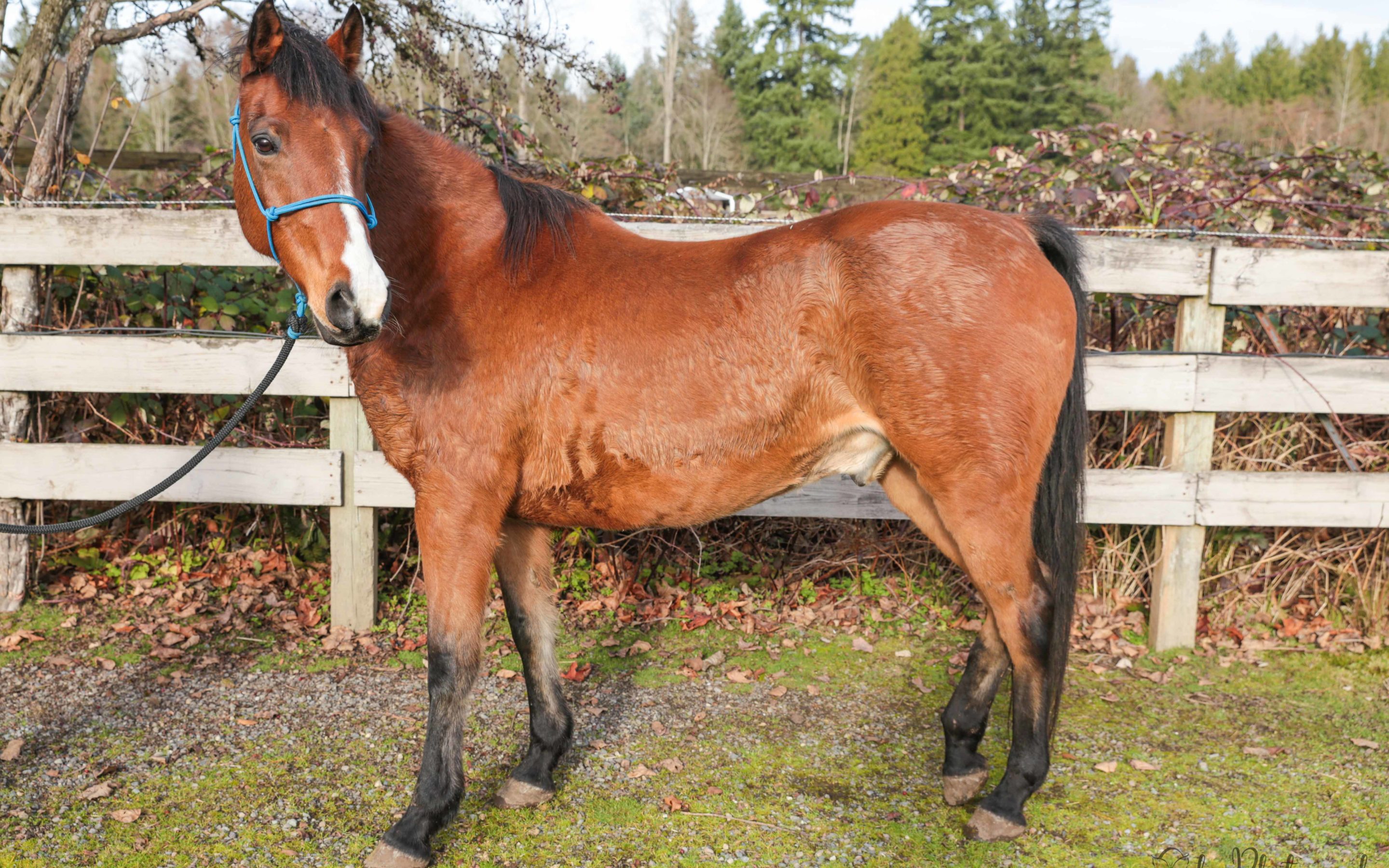 Thank you to volunteer horseman Kaya M for this update on Alder. Don't tell anyone, but I think she's in love…
Alder is a smart, thoughtful gelding with an active mind and an intense desire to find the right answer and do the right thing. Working with him on beginning groundwork exercises to eventually prepare him for a rider has been an incredibly fun and educational challenge! While he is still a little herd-bound to Pearl and has a bit of a hard time focusing around other horses, when I get his attention, he locks right in to me. He is sensitive right now and can react quite intensely sometimes, but he seems like the kind of horse that could easily become dull if his trainer isn't careful, so this is something that I am focusing on a lot in myself. Alder seems a little unbalanced at the trot and has a hard time picking up a canter, but I'm hoping with more conditioning and groundwork it will get easier for him. At this point, he is understanding a flag really well and doesn't seem to have an issue with ropes flying around him. I can't wait to see his horse reach his potential and I'm so honored to be a part of his journey!