Billy
SEX: Gelding
BREED: Pony
REGISTERED NAME:
COLOR: Brown

&

White Pinto
MARKINGS: Blaze
YOB: 2003
AGE: 18
HEIGHT: 10.2hh
WEIGHT: 400lb
LOCATION: Redmond
ADOPTION FEE: $300
Online Adoption Application
Billy has had an interesting and challenging life thus far. We're told he was used as a bucking horse, and the numbers branded on his croup indicate this is likely true. He was purchased from an auction earlier this year, and then taken in by another family two months ago. They were not been able to catch him on their four acre goat farm. Unfortunately Billy and the goats did not do well together and his owner didn't have the experience to help him.
Billy is a very brave boy but he clearly was mistreated in the past. He's friendly and fairly easily catch in a small area, but he definitely doesn't want to be touched on his hind end. Billy's right eye has a blind spot, but it's not painful and he seems to have enough vision to manage well. He has no medical history so we're starting from scratch. He's gotten his first set of vaccines, a dental, and a hoof trim.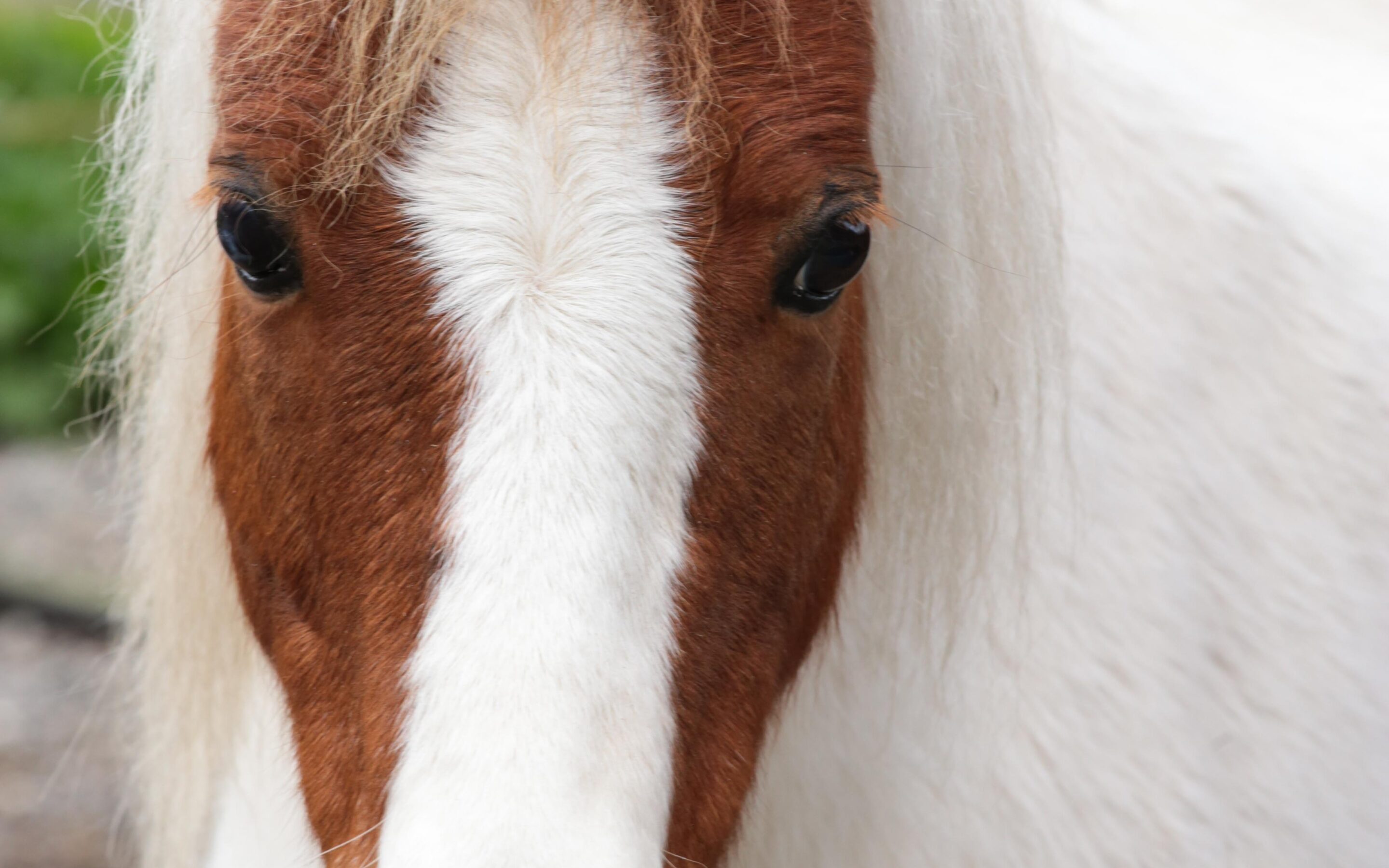 Foster "mom" Julie has been putting time in gentling Billy and her work and consistency is paying off! We've seen some significant changes in him. With patient groundwork, his fear is decreasing and he is learning to trust. While Billy's education will likely be an ongoing project, the improvements we're seen over the past few weeks are encouraging. That said, his ideal adopter would be able to continue working with him and establish trust in their relationship.
Billy has also been turned out with Julie's full-size mare and the two get along very well. Billy is a sweet boy and you can see that he is starting to enjoy the connection with his handler. Julie also has a young daughter that has been spending some time with Billy. We recommend that all small children are watched carefully when near horses, but we're happy to report that Billy is getting use to the sight and sounds of a little one. He is cautious but pleasant around her.

Billy's Friends:
1. Barb S.
2. Brad G.
3. Andrea M.
4. Janis G.
5. Heather E.
6. Ann D.
7. Claire B.
8. Jeanne H.
9. Rachael and Lon T.
10.Daniel K.
Every horse deserves at least ten friends! Even a small monthly donation can make a difference. Plus, SAFE horse sponsors receive discounts at local businesses through the SAFEkeepers program!