Cassidy
2008 bay Arabian mare
Type of Rescue: Owner Surrender
Intake Date: 3/5/2019
Adoption Date: 8/9/2020
Length of Time with SAFE: 1 year, 5 months
Cassidy is adopted!!
Cassidy and her two herdmates were surrendered to SAFE after the sudden and unexpected death of their owner. The three horses had not received proper care for a while, with overgrown hooves and tangled, knotted manes.Cassidy is a strikingly pretty mare, with a lot of spirit and energy. She was started under saddle at SAFE, and showed a lot of promise as a riding horse. Cassidy was successfully adopted in August 2020.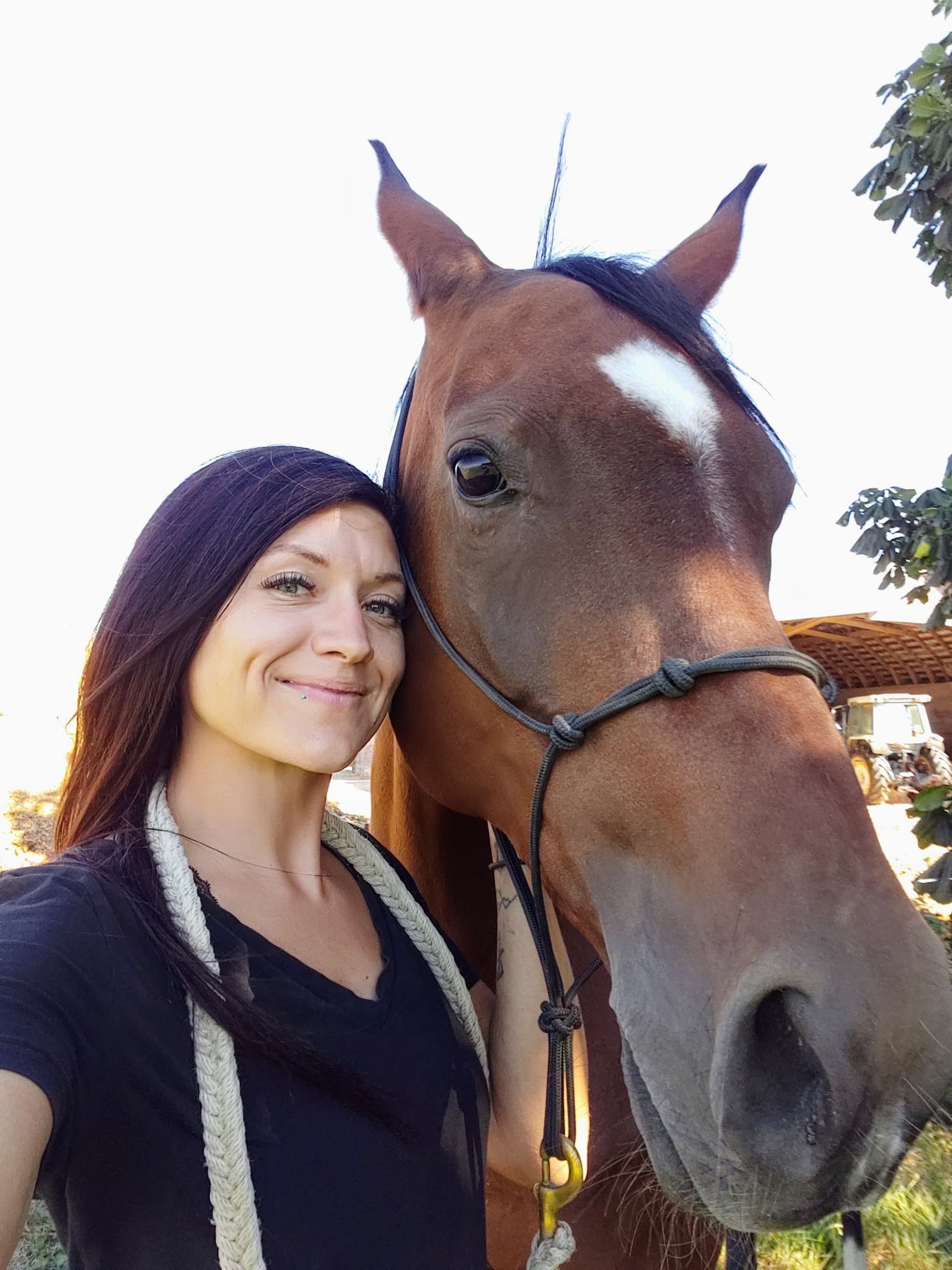 With happy tears, we watched Cassidy load up and head to her new home. Her adopter Bri is simply amazing. This is a true love story.
Bri visited SAFE last fall and met Cassidy but recognized there was some important foundation work to be done before Cassidy would be ready as a riding partner. Bri came back this summer and proved open and willing to meet Cassidy where she was and support her going forward as she develops into a mature riding horse. These two make a wonderful pair! Bri will without a doubt provide Cassidy a loving and safe home.
It's almost unbelievable the changes that have happened for Cassidy since arriving at SAFE. Such a talented, athletic, genuine and intelligent mare we have had the pleasure to take along this journey. SAFE truly made a difference in Cassidy's life and the skills she learned through SAFE's training program will secure her lifetime of safety. Bri reports: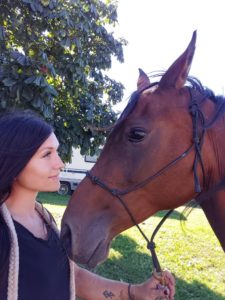 "Cass is doing excellent!! She spends her days outside playing in the pasture and loves being in her stall for the night. We work in the round pen on my lunch break every day and she is getting really good at yielding in all directions and even beginning to do multi-step cues! She knows how to stop from the seat now as well!! We also partner lead now with the rope simply draped over my shoulder. We walk, stop, and take turns in tandem like a single unit. I love her so much, thanks for everything!!"
We wish them both the best of luck as they build their friendship and life together!