Checkers
2006 dark bay Pony mare
Type of Rescue: Animal Control Surrender
Intake Date: 1/5/21
Adoption Date: 7/24/21
Length of Time with SAFE: 7 months
ADOPTED!! by Jane and Eric
Checkers and her foal, Minnie, came to SAFE with two other horses when they were seized by Animal Control for severe neglect. They were part of a bigger herd that came to SAFE the month earlier. The previous owner had hidden the 4 ponies on their property when Animal Control picked up the first group.
Today: Checkers has been adopted along with Breve by Jane and Eric. We think Checkers may have been Breve's mom since they came from the same herd. Now the two live on 21 acres, with people who love them and will never have to worry about food or medical care again.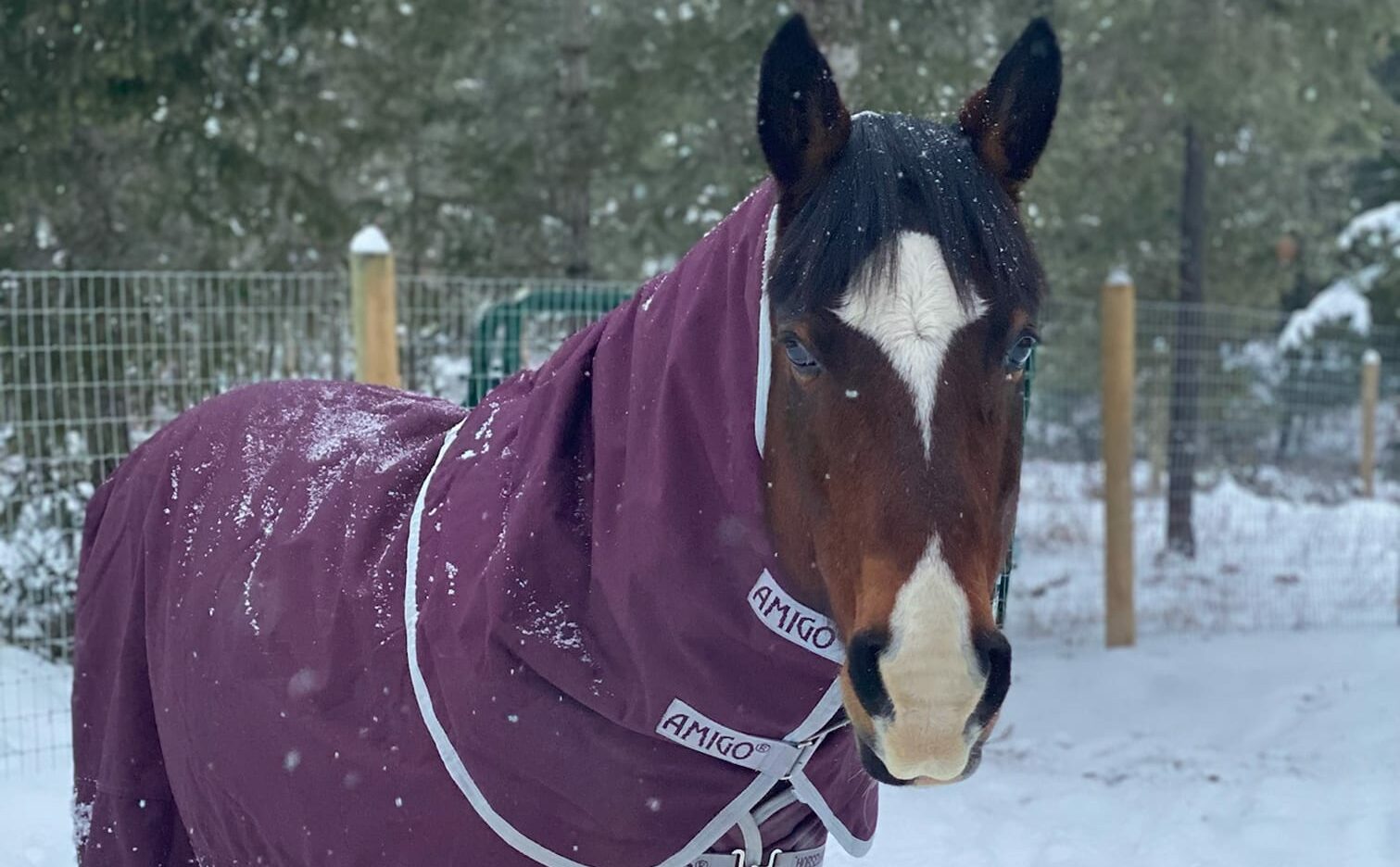 Our Alumni's get the best treatment! With the cold temperatures going into winter, we've had some cute photos sent to us with horses all snug in their mid weight blankets. In their previous lives, many of these horses had to fend for themselves during harsh weather conditions. Now they have wonderful families who add a little coziness to their lives which not only keeps them warm, but warms our hearts.