Declan
2003 Arabian type gelding
Suitability: For Intermediate Rider
Color: chestnut
Markings: star
Height: 15.3 hh
Weight: 1033 lbs
Adoption Fee: $900
Declan, a long-legged chestnut gelding, came to us from Yakima. Although Animal Control was involved with this neglect case, Declan was surrendered to SAFE by his owner. In his past, Declan was likely a family horse, and his overall gentleness reflects this. Now that he has regained his health and weight, Declan has been re-started under saddle. He is currently in regular work, and learning to move out with less tension and more balance.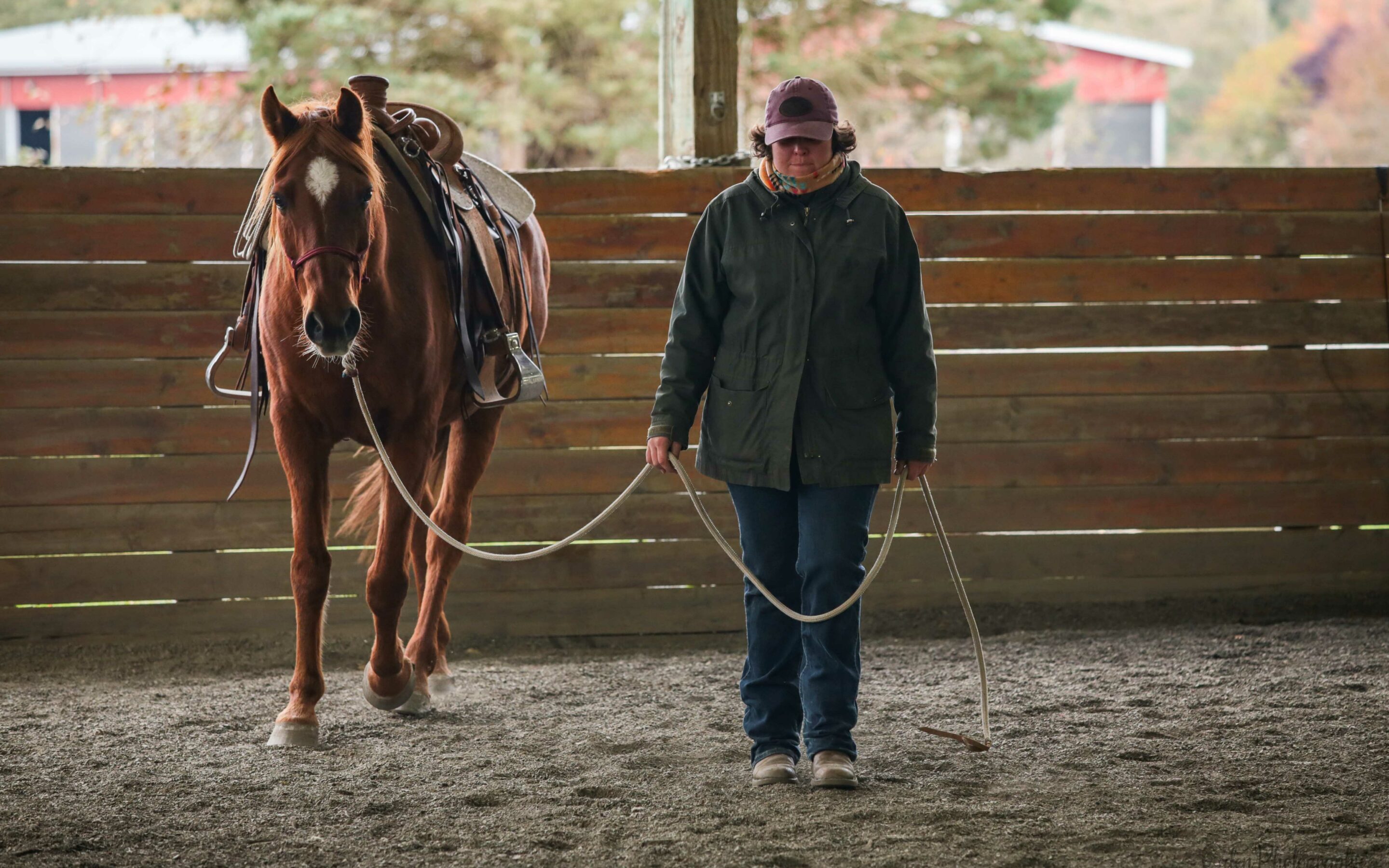 Declan is ready for his new riding partner! This big, sweet, handsome gelding has overcome a lot of tension and anxiety when it comes to riding and is starting to relax, lower his head, and lengthen his strides more and more every week. Declan recently started riding out in the big arena and feels very confident and comfortable outside the round pen. He has also started standing tied and does well waiting patiently. While Declan is gaining confidence and balance, he still has a ways to go if he's going to be expected to fill in for a newer rider. Declan would do best with a confident rider who can support him safely and encourage his freedom and relaxation.
Not only is Declan ready to be your buddy, he is excited to be best friends with all your other horses! Currently, Declan gets turned out with our resident curly horse, Owen, and the two play frequently throughout the day. Owen is definitely the boss and doesn't take kindly to other geldings challenging his leadership, but Declan has eagerly accepted his role as second in command of the two. Declan is very much your typical goofy gelding who just wants to play, eat hay, get scratches and take naps. He can be a little too "in your pocket" and has to be reminded about personal space, but he is a very gentle and easy to handle guy on the ground. Declan stands well for the farrier and does well with the vet.

Declan's Friends:
1. Gwen B.
2. Lisa G.
3. Megan K.
4. C.C. Schott
5. _____________________
6. _____________________
7. _____________________
8. _____________________
9. _____________________
10._____________________
Every horse deserves at least ten friends! Even a small monthly donation can make a difference. Plus, SAFE horse sponsors receive discounts at local businesses through the SAFEkeepers program!