Edward
SEX:
gelding
BREED:
Yakama Reservation Horse
REGISTERED NAME:

INTAKE DATE:
8/21/21
COLOR: chestnut
MARKINGS: small star
YOB: 2014
AGE: 8 yrs old
HEIGHT: 14 HH
WEIGHT: 904 lbs
LOCATION: Redmond, WA
ADOPTION FEE: TBD
Edward, along with Jacob and Esme, were obtained by their previous owners through a now defunct rescue organization by a family that moved to Washington state hoping to keep horses on a rented property near their home. They soon discovered that the property flooded rather badly during the fall and winter months. With no other options available to them, these horses just had to live in the wet. Thankfully, they were able to survive under these poor conditions. Edward has been suffering from equine asthma for quite some time, resulting in severe weight loss that has left him quite emaciated. Untreated equine asthma can cause massive weight loss very quickly for two reasons: one, because overuse of respiratory muscles can burn a great number of calories and two, because they don't eat or drink as much as they should because it's hard to breathe and eat at the same time. Jacob and Esme looked better, but that was somewhat deceptive because they had large parasite loads, making their bellies look big. Their owner turned to SAFE for help after coming to the realization that caring for these three horses was more than they could handle.
Edward learned quite quickly to be patient as we administered an inhaler twice a day for weeks and then moved onto a daily nebulizer. After a couple of months on the nebulizer Edward was cleared to come off of it and now we just keep an eye on his breathing and dunk his hay in water to remove dust that might make it more difficult to breathe. Currently he shares a paddock with his best friend Jacob who he enjoys daily grass turnout with in the summer. Edward has already been saddled on his way to learning how to carry a rider.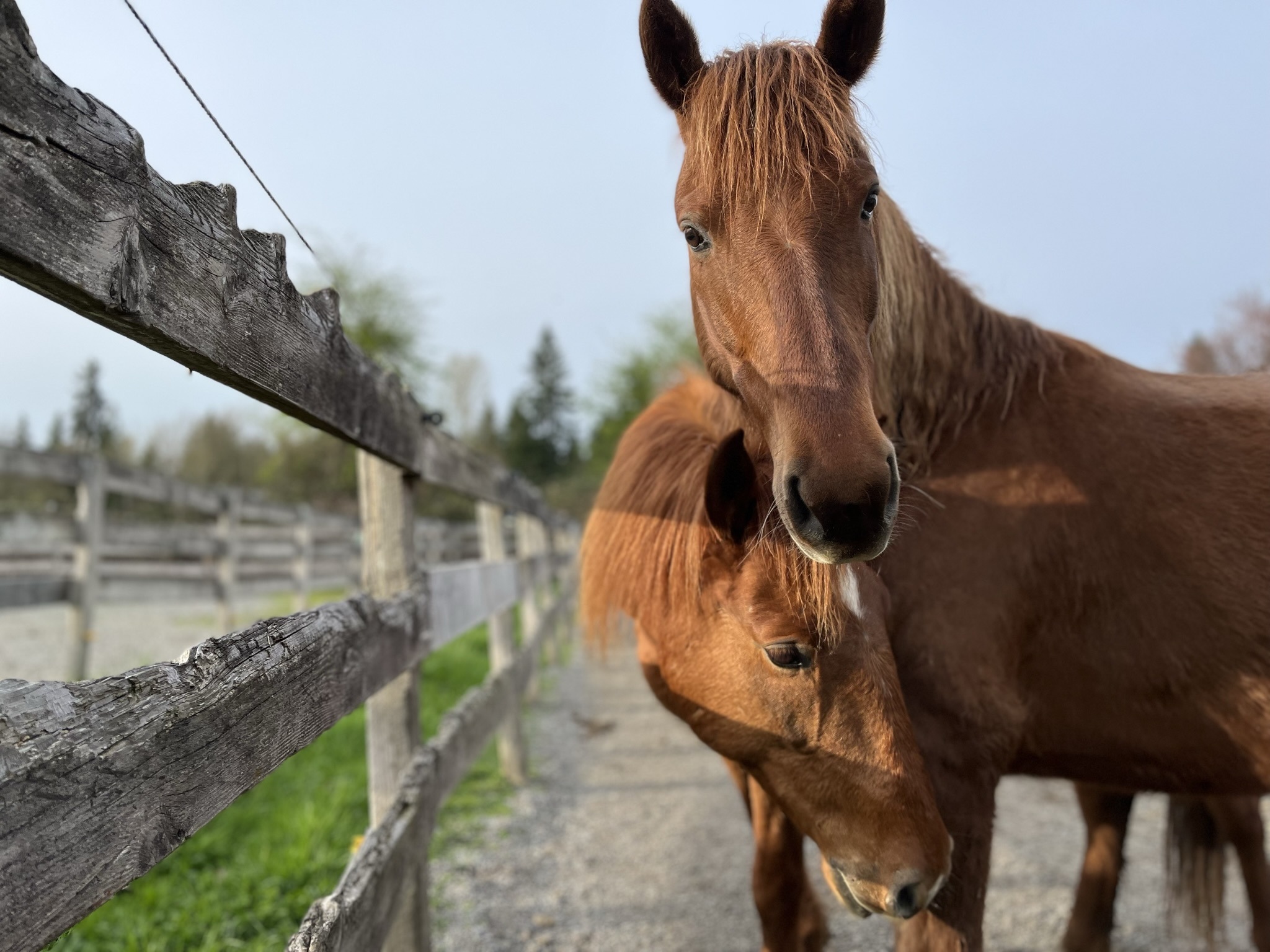 Although they took their names from the rival love interest's in Stephanie Meyer's 'Twilight,' our equine Jacob and Edward could not be any closer to the definition of two peas in a pod. If they are together, they appear as one creature, joined at the hip (or cheek)! One could spend hours outside their paddock, just watching the way they interact with one another. But although they are inseparable, when one goes off to work, the other is perfectly content to be left alone — there is not an element of herd bound-ness that attaches them. Though they have both been started as riding horses and will most likely one day go their separate ways, here at SAFE we fantasize about the two getting adopted out as a pair so they can truly continue to be best friends, forever.

Edward's Friends:
1. Lori P.
2. Carrie S.
3. Heather C.
4. Patricia A.
5. Michael R.
6. Whitney-Bear B.
7. Samantha P.
8. Patty P.
9. Kathy C.
10._____________________
Every horse deserves at least ten friends! Even a small monthly donation can make a difference. Plus, SAFE horse sponsors receive discounts at local businesses through the SAFEkeepers program!