Edward
2014 Yakima Reservation gelding
Suitability: For Advanced Rider (green horse)
Color: chestnut
Markings: small star
Height: 14 hh
Weight: 904 lbs
Adoption Fee: $3,000

Online Adoption Application
Edward, along with Jacob and Esme, were obtained through a now defunct rescue organization by a family that moved to Washington state hoping to keep horses on a rented property near their home. They soon discovered that the property flooded rather badly during the fall and winter months. With no other options available to them, these horses just had to live in the wet, muddy conditions. Thankfully, they were able to survive. Edward has been suffering from equine asthma for quite some time, resulting in severe weight loss that has left him quite emaciated. Untreated equine asthma can cause massive weight loss very quickly for two reasons: one, because overuse of respiratory muscles can burn a great number of calories and two, because they don't eat or drink as much as they should because it's hard to breathe and eat at the same time. Jacob and Esme looked better, but that was somewhat deceptive because they had large parasite loads, making their bellies look big. Their owner turned to SAFE for help after coming to the realization that caring for these three horses was more than they could handle.
Edward learned quite quickly to be patient as we administered an inhaler twice a day for weeks and then moved onto a daily nebulizer. After a couple of months on the nebulizer Edward was cleared to come off of it and now we just keep an eye on his breathing and dunk his hay in water to remove dust that might make it more difficult to breathe. Edward has been going under saddle for a while now, and while he is still green and therefore in need of an advanced rider to continue his education, he is ready to meet the right person to take him to his forever home!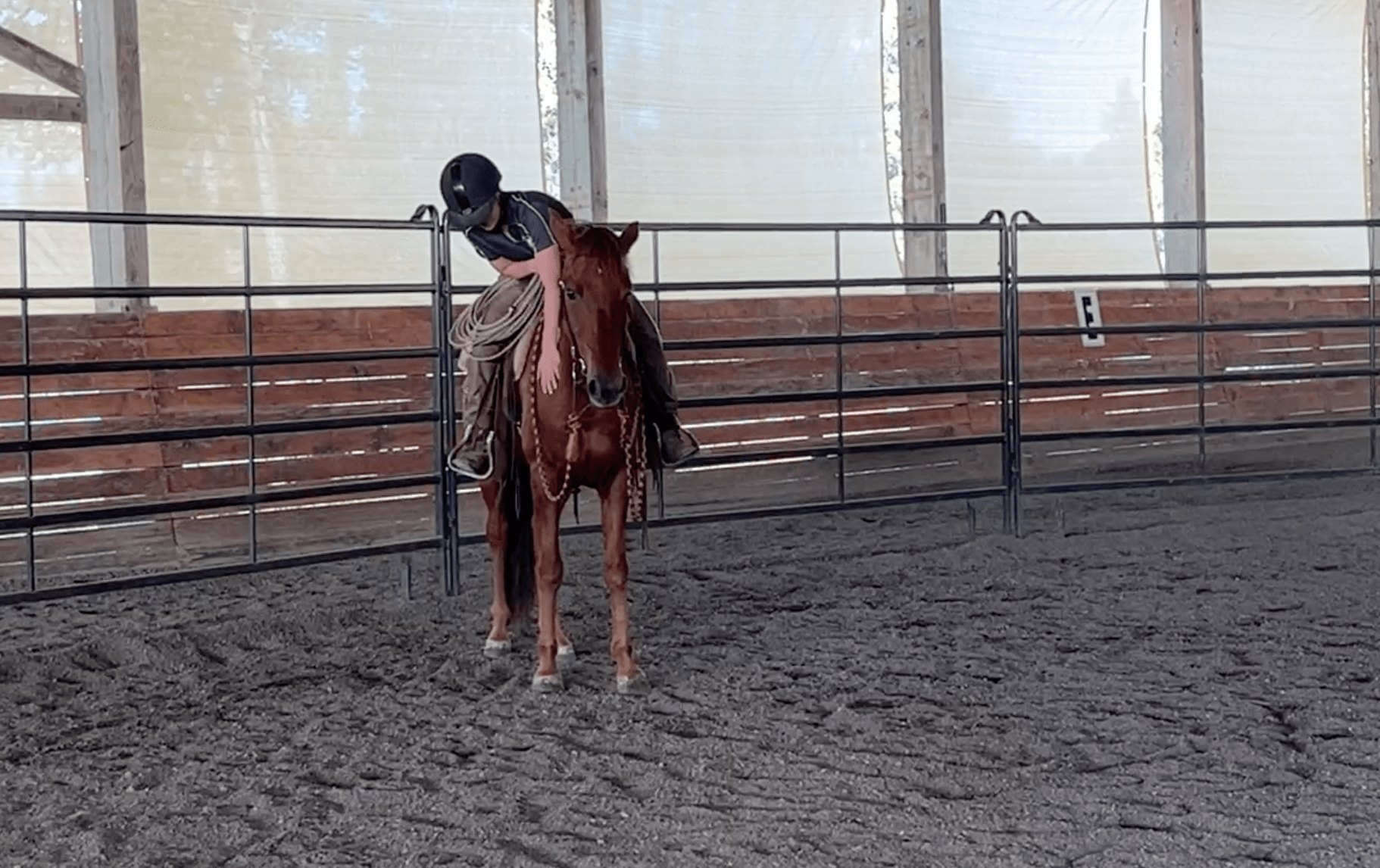 As summer begins its descent into fall, as the mornings grow a little hazier and the evenings come a little sooner, as the air takes on a crisper quality, some people begin to think about vampires. It's not as outrageous a thought as it sounds! 'Tis the season for pumpkin spice and draping yourself in a sheet to go ask for candy, and plus, the week of September 14th is the 'Twilight Forever' festival in Forks, WA, and so perhaps there is no better time to give an update on our own Edward, whose name may or may not have been inspired by a certain sparkly vampire.
Our Edward is certainly closer to the Cullen variety than the Nosferatu — while he arrived at SAFE as a rail-thin, unhealthy gelding, his body condition worsened as a result of his asthma, he has since filled out into a shiny, handsome, copper-colored lad. In his personality, too, he has made strides about as far as a baseball-playing vampire can jump (which is to say, incredibly). In recent conversation with Casey A, who has been riding Edward for the last good while, we caught up on what they have been working on as of late. She sung his praises while currying his flank, that of a very mellow and relaxed horse.
"He comes right up to me when I go out to get him," she told me, which is an astonishing fact if you have any familiarity with Edward's storied history of being, at some points in his life, near impossible to catch. "He likes attention." And it was true, demonstrated right there before me, as he stood with his head down and his eyes sleepy, seemingly happy to be groomed forever.
He is an easy horse to saddle these days, and generally speaking great for all manner of ground-handling: leading, picking up his feet (he's become an angel for the farrier, calling into question if he was ever anything but), brushing..
But Edward's kryptonite (sunshine?) is that without consistent work, he is liable to slide back into old, less pleasant habits. He does not vacation well, and when thinking about his forever home, he will need someone who is looking to work or ride frequently to keep both his body (and more importantly) his mind in shape.
He is also going to do best with a confident rider. Edward knows the ropes by now well enough, but his demeanor and personality is such that he will really benefit from a strong leader who is able to help him make smart choices and support him through uncertain situations.
As Casey bridles him, we chat a bit about the two matching scars on either side of his face, around his poll area. It's no secret that Edward has a bit of a pull-back spot, one that is exacerbated after extended periods of time off, and she muses on the possibility that the scarring has something to do with it. But the two of them have put in countless hours working on getting him through that poll sensitivity, and he's come a long way.
"I just take it slow," she says, sliding his ears carefully beneath the crown piece in a singular deft movement. Today, there is no evidence of a horse who evades being haltered or bridled. This also gets us on the topic of how Edward is the type of horse who, once he gets to know you and establishes trust, is willing to put up with more. Like a child with a security blanket, Edward can more easily face his fears and insecurity when he is supported. During those days when he was especially struggling with being caught, he all but required someone he knew to come and get him. His trust goes a long way.
Under saddle, Edward is a comfortable ride. Casey has worked a great deal on helping Edward find balance, though in this realm, she says, there's more work to be done. They also are working on punctuality — Edward has life, but can still be a bit slow to respond to his rider's requests at times. Moving out with more freedom will also help Edward's expression, which can get a bit sour.
Casey and Edward have been spending quite a bit of time on Edward following her line, and on this front she says he's doing very well. The pair have done most of their recent riding off the rail of the round pen, turning figure-8s that Casey defines with her legs. However, all this time spent away from the rail means that he's a bit less certain when asked to stay out and follow it. She makes corrections with her outside rein as they go around, helping guide him back to where she's asking him to go. There's a lot going on around the arena as well — horses are being moved from their turnouts to grass, horses calling, some kind of pressure-washing project up at the house. In the face of all of this, and with a confident rider to support him, Edward remains calm, but his unwillingness to ride the rail may be somewhat related to outside circumstances. "Something to work on," Casey says as she directs him back to where she wants him.
Indeed, there are always things to work on — that's what makes horsemanship so great, there's no end — but these little kinks to work out are not big enough to prevent him from moving to his future home. Edward is certainly ready to meet adopters. He will, at this point, need a confident intermediate rider who can give him consistent time and support, but for this person he will undoubtedly be Their Horse. As I mentioned before, Edward develops a great deal of trust in his people, and to be on the receiving end of that trust is truly a special feeling.
It has been a while since you've last seen Edward move, so here's a video of that day, Edward working with Casey.

Edward's Friends:
1. Lori P.
2. Carrie S.
3. Heather C.
4. Patricia A.
5. Michael R.
6. Whitney-Bear B.
7. Samantha P.
8. Patty P.
9. ____________________
10._____________________
Every horse deserves at least ten friends! Even a small monthly donation can make a difference. Plus, SAFE horse sponsors receive discounts at local businesses through the SAFEkeepers program!