Millie
2008 bay Arabian mare
type of rescue: Owner Surrender
intake date: 4/23/2019
adoption date: 7/6/202
length of time at SAFE: 1 year, 2 months
ADOPTED!!
Millie and her sire Boss Hoss were surrendered to SAFE after their owner suffered a stroke and could no longer care for them. Millie lived together with her sire for most of her life, but she seems to have avoided pregnancy, probably because of her ability to double-barrel kick. (It should be noted that keeping a mare and stallion together is asking for an unplanned pregnancy, whether the two horses are related to one another or not!) Millie came to SAFE without being halter-broken, and at 11 years of age, she was completely unhandled and untouchable. With time, patience, and kindness, Millie transformed herself into the sweetest, most affectionate little mare. Millie was started under saddle at SAFE in the spring of 2020, and although she made a great start at becoming a riding horse, she seemed to find the initial experience a bit unnerving. With time, we're sure she would have been fine with being ridden, but before we could get too far, her perfect adopter arrived, looking for a companion horse! Millie is now living happily with her new bestie, Maddy, where all she has to do is live her best life and be a good friend!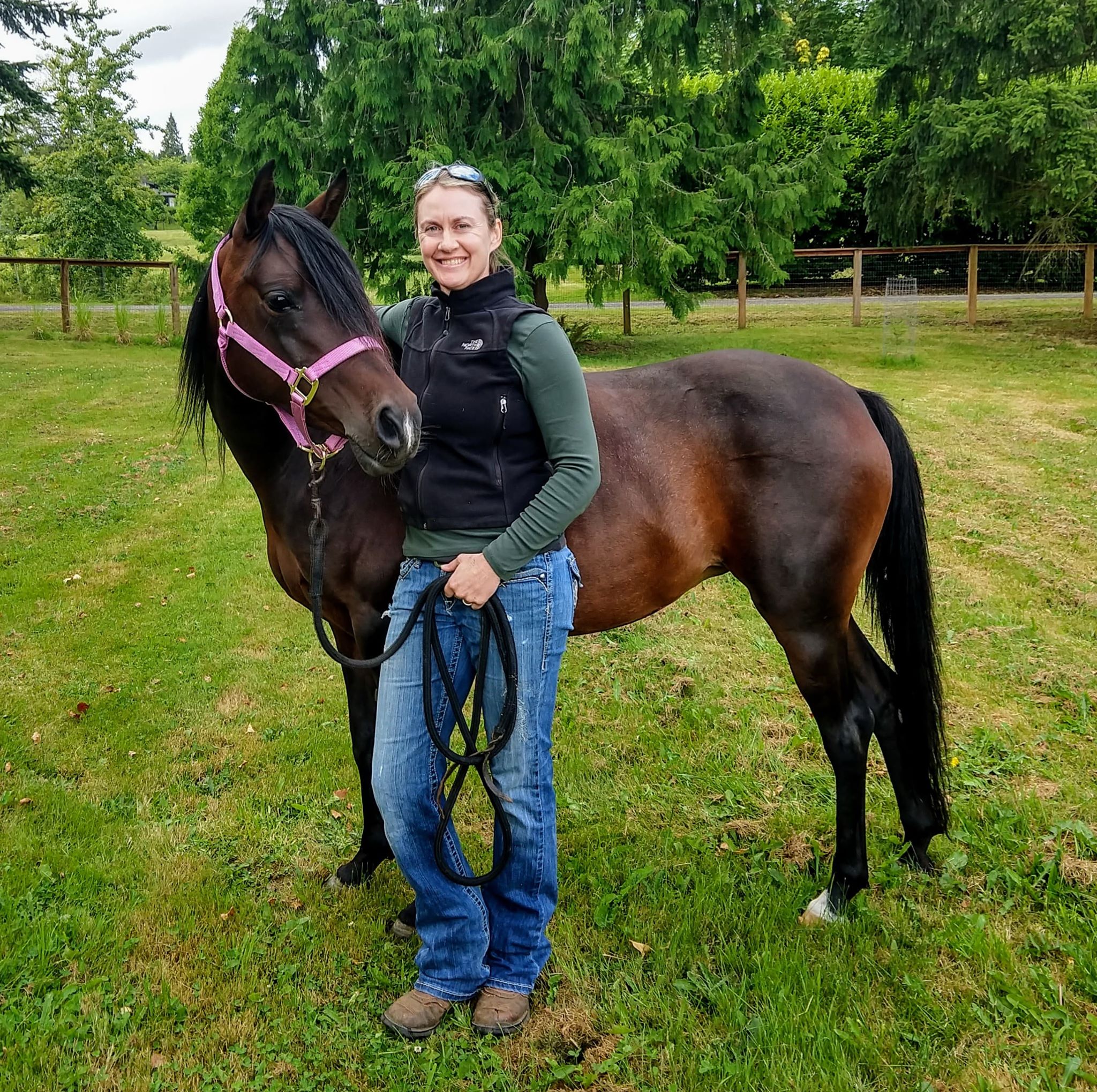 Seriously, no one saw this coming! Miss Millie is adopted!
Hollie contacted SAFE looking for a companion for her mare Maddie, who has some hearing loss. Maddie was all alone and needed a friend to help her feel relaxed and content. Millie was perfect! She had proven to SAFE, many times, that she simply loves every horse she has ever met.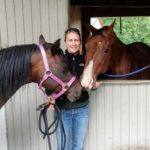 Hollie came to meet Millie the weekend we had our friend Joel Conner visiting and helping put the first rides on her. Being an older start and a very sensitive mare, SAFE's volunteers had spent a lot of time preparing her for her first ride. Joel was amazing with her and it was great for Hollie to see how he supported her through her anxiety. I literally teared up seeing this dear mare who was so afraid of people when we first met, accepting a rider and finding comfort in the experience. But there are some hard truths about an older sensitive mare getting started. We knew that it would take many months of patient consistent training to help her fully turn loose to the experience of being a riding horse. We also knew that Millie has a TON of value just as she is now: a sweet affectionate mare who now turns to her human and seeks comfort when she is anxious. A true transformation, and a testament to the horsemanship foundation she received at SAFE.
Horses don't have to become riding horses to leave SAFE. Knowing that Millie has the training and is easy to handle protects her future. We also known that she will be cared and loved by Hollie and her family is more than enough. We are so thrilled that Millie and Maddie are fast friends — together they will have a very happy life! We will miss your kind eyes, Millie, and we are better for have known you. Thank you for trusting us to become your friends and allowing us to watch you blossom into the beautiful mare you are today.