Moon
description: 2002 Percheron mare
type of rescue: Owner Surrender
intake date:3/5/2019
adoption date:8/25/2019
length of time with SAFE: 5 months
ADOPTED!! by Beth
Moon's Story
Moon and her two herdmates were surrendered to SAFE after the sudden and unexpected death of their owner. The three horses had not received proper care for a while, with overgrown hooves and tangled, knotted manes. We were told that Moon had been ridden in the past, but in our judgement, she was not completely sound. She did lots of groundwork training while she was a SAFE horse. Moon was adopted in August 2019, and she now happily resides on a historic farm where she takes part in educating people about traditional farming using draft horses.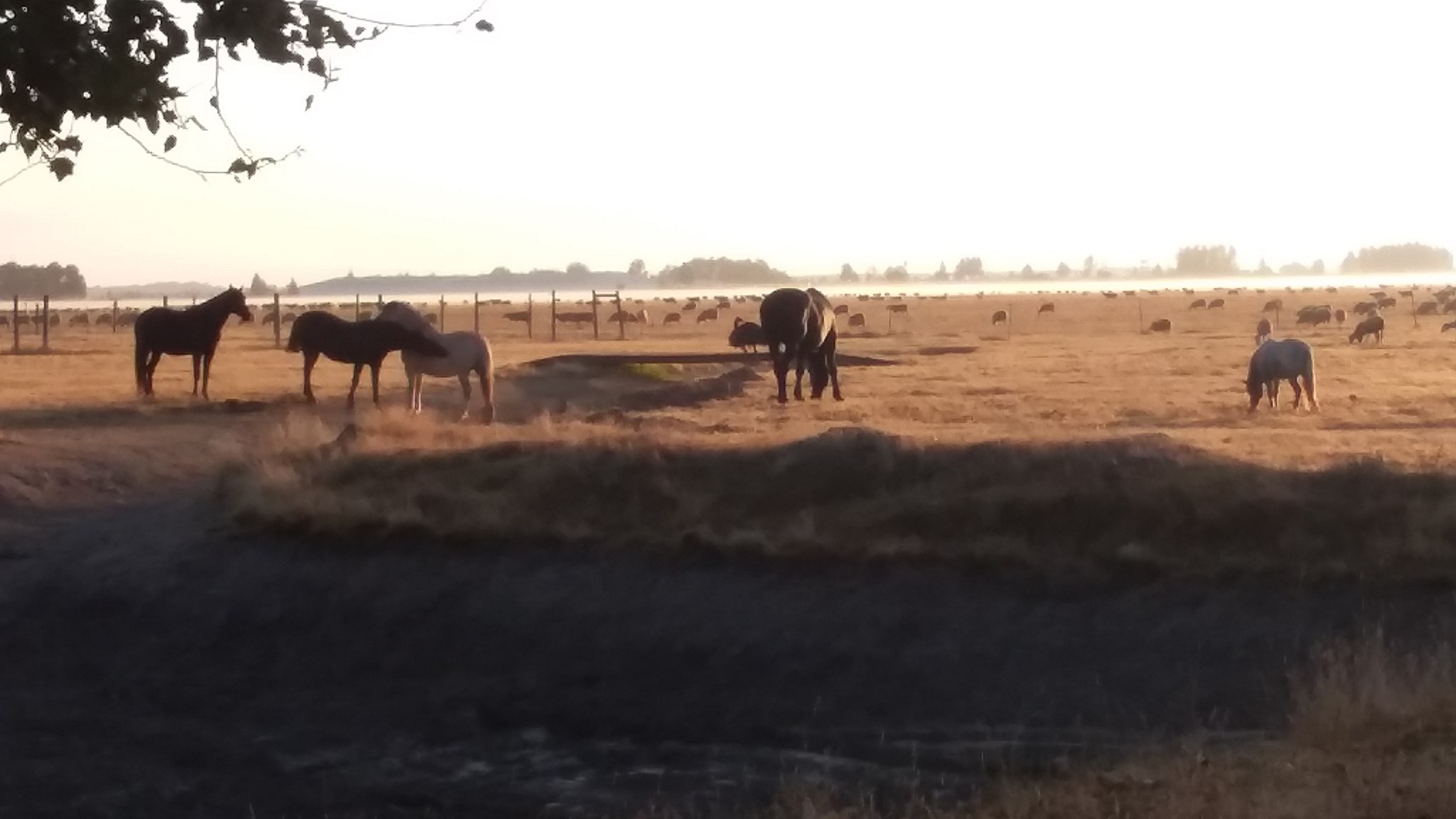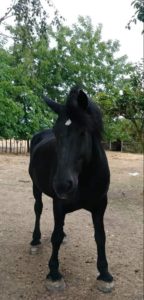 We are excited to announce that Moon has found a wonderful forever home! During her time at SAFE, Moon received needed medical and farrier work, but unfortunately, she was never 100% sound on her front left hoof. While she is very comfortable in turnout, we decided the best home for her would be one where she would not need to be more than a lovely companion horse.
When Beth contacted SAFE she was interested in Slim, the big Belgian gelding that came in with Moon. Unfortunately, he was still recovering from some very bad abscesses in his front hoof and was on medical hold until they resolve. But when she heard about Moon, she agreed to make the drive up to meet her and see if she matched her needs. And who would not fall in love with this beautiful mare at first sight? Beth already had experience with draft horses, having rescued two Percheron geldings. Her farm sounded like a perfect place for Moon to live.
Beth and her family have been restoring their historic farm and barn, along with many types of old farming equipment. The plan to host tours there so children can see what a historic farm looked like and meet the animals who would have been used to run the farm. Moon will be an ambassador for working horse breeds and the visitors learn what an important role horses played in farming in the past. We are so excited that Moon will not only have a loving forever home but also have a chance to teach people about the importance of equines in our history.
Moon has made a smooth transition to her new home. Beth said that when she first arrived, she appeared to be very fascinated by her chickens and sheep. Beth told us that she "couldn't have asked for a better transition. She is picking up on the social nature of the group and seems to like helping with chores and being in the middle of things. Which is exactly what I love." We are all thrilled that she is safe and well cared for in such a beautiful family, with lots of other animals and horses to keep her company and an amazing adopter to watch over them.