Poppy
2017 pony mare
Suitability: In training
Color: black
Markings: star and snip
Height: 13 hh
Weight: 821 lbs
Adoption Fee: $2500 (Will increase with training)

Online Adoption Application
Poppy came to SAFE in November of 2022 as part of a seizure of 27 horses from Pierce County (who we called The Graham 27).
At first glance, Poppy's small stature may make you think she is closer to a yearling than a girl of 6, but she is merely of delicate build. But don't let her size fool you, she is the definition of small but mighty. We do not believe she was started under saddle before arriving at SAFE, and while she was certainly in need of a fair bit of groundwork to help her through some troubled spots upon arrival, Poppy has now been under saddle for several months and is coming along great!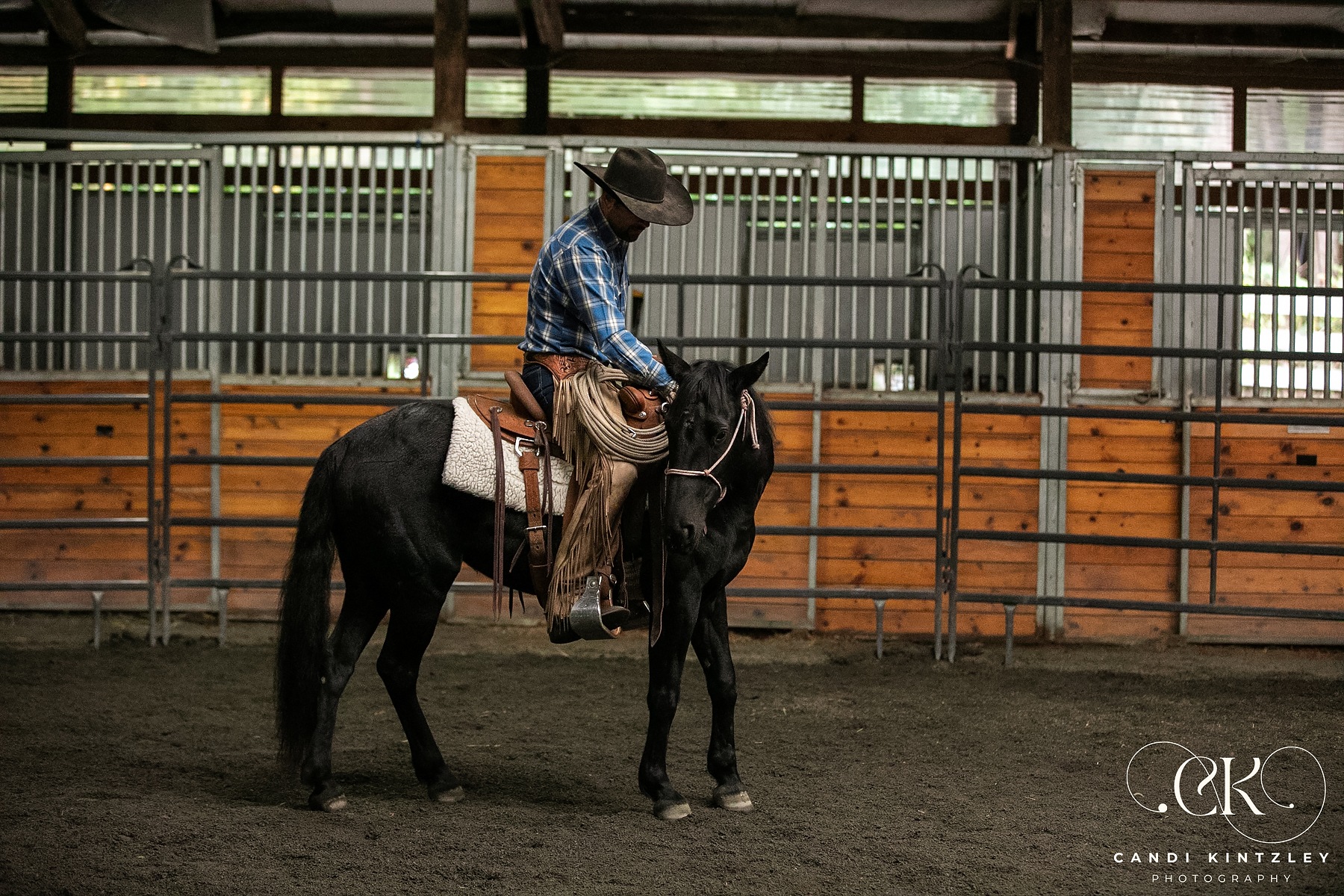 Poppy is a great example of how well-preparedness leads directly to a horse's success. After a somewhat tumultuous first cinching, we realized that Poppy would need a bit more work to get her comfortable with the process, and stepped back a bit to better get her ready. After just a few days of stopping her by a hind foot, working more on tossing the saddle up, and continued work with the flag, Poppy realized that the saddle wasn't a monster come to eat her, and her second time cinching was, if not a walk in the park, then a light jog.
From then, her groundwork continued under saddle — lots of it. All the same things we'd been doing before, but now with the added element of being cinched up. She learned some cute little tricks during this time, including bumping herself up to the rail (I say trick only because she picked it up so quickly after working on it). We flagged her from above on the rail, threw the rope over her back, and sat on her from the panels, all things to ensure a successful first ride. And successful it was! Poppy had a good understanding of what was being asked of her, and didn't try any feats of acrobatics.
Her first few rides mostly involved helping her gain an understanding of feel — there was a part of the arena where she was mostly drawn to, and a part that she wanted to rush by. Joel spent the first rides working on getting her to understand what he was asking, and using the "wrong thing difficult (but not impossible), right thing easy" approach. When Poppy would enter into the part of the arena she already wanted to stop, Joel would encourage her forward, but as soon as she turned towards the area she wanted to avoid, he would sit and pet her. It took Poppy a few spins around the roundpen, but she caught on quickly, and was soon seeking out the part of the arena she'd previously avoided, knowing that it meant a break. The next day, she understood much faster what was being asked, and it took her hardly any time at all to find the spot that had felt so peaceful the day prior.
Check out the video of Poppy's first ride below!

Poppy's Friends:
1. George & Donna G.
2. Bear C.
3. Couren S.
4.____________________
5. ____________________
6. ____________________
7. ____________________
8. ____________________
9. ____________________
10._____________________
Every horse deserves at least ten friends! Even a small monthly donation can make a difference. Plus, SAFE horse sponsors receive discounts at local businesses through the SAFEkeepers program!