Bijou
SEX:
Mare
BREED:
Quarter Horse
REGISTERED NAME:
None
COLOR: Bay
MARKINGS: snip, LF white to above ankle with dark spot on outside coronet, white spot on front of LH coronet

For Intermediate Handler

YOB: 2002
HEIGHT: 14.3 HH
WEIGHT: 1,064 lbs
LOCATION: Redmond, WA
ADOPTION FEE: $300
Online Adoption Application
This beautiful big quarter horse mare, Bijou, came in with Sebastian after they were found abandoned at the Tree Farm in Arlington. Snohomish County Animal Control posted publicly looking for their owner. No one came forward and no brands were found, so they were released to SAFE for rehabilitation. Bijou is a sweet mare in her early 20s, and while we assessed her as a riding horse, we determined that the work it would require to get her through the many anxieties she felt around being saddled — let alone having a rider — were not worth it. Bijou has been through enough in her life, and she will make a brilliant companion for some lucky individual!
All SAFE horses are adopted with a no-breeding clause, no exceptions.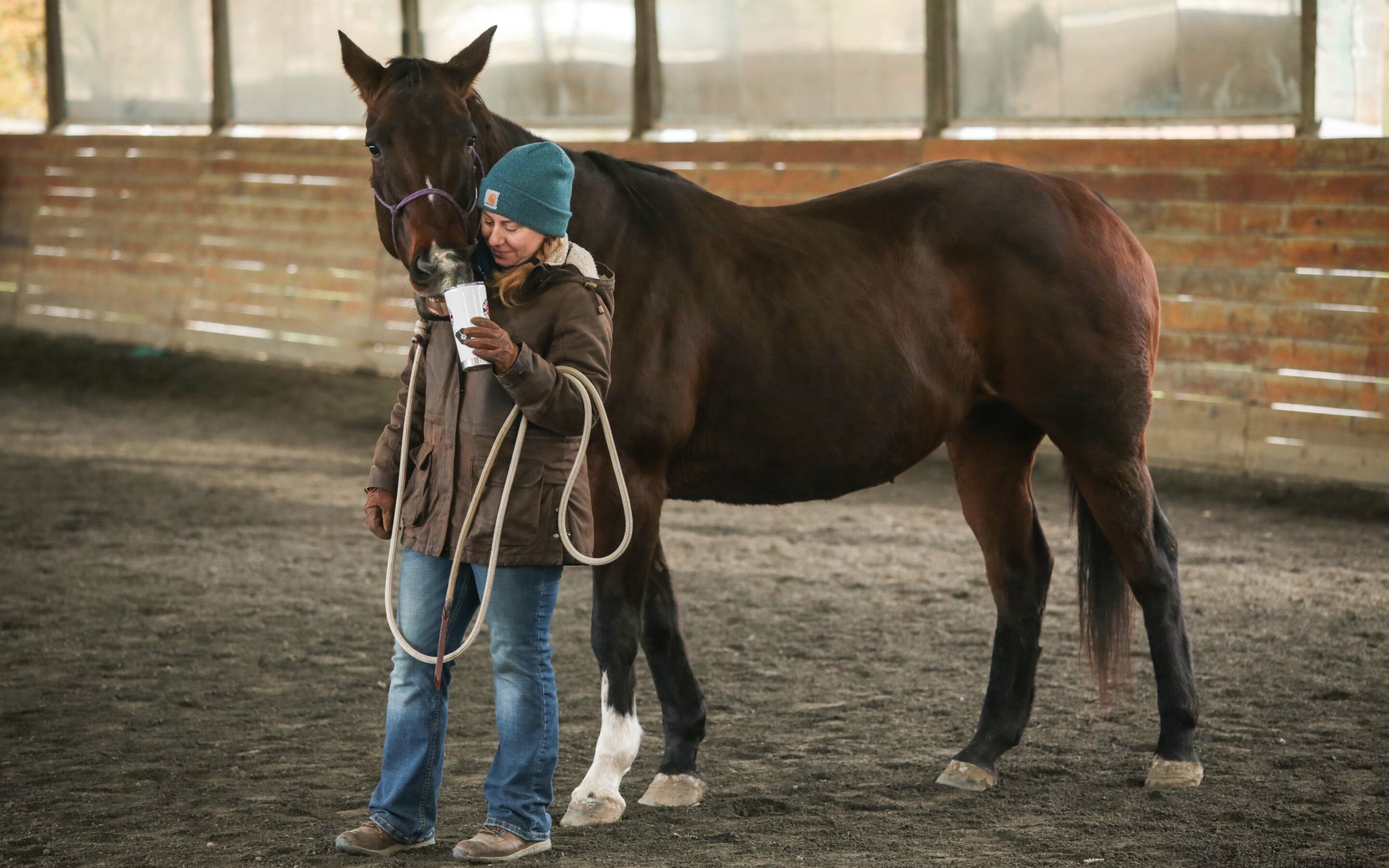 "Bijou" means jewel in French, and never has a horse embodied her name so fully. Sweet Bijou truly is a gem of a mare, her kindness radiating outward from her gentle eyes. Hers is a face that enjoys being pet – she is the perfect horse for someone looking for a companion to dote over and love on, for she will soak attention up like a sponge.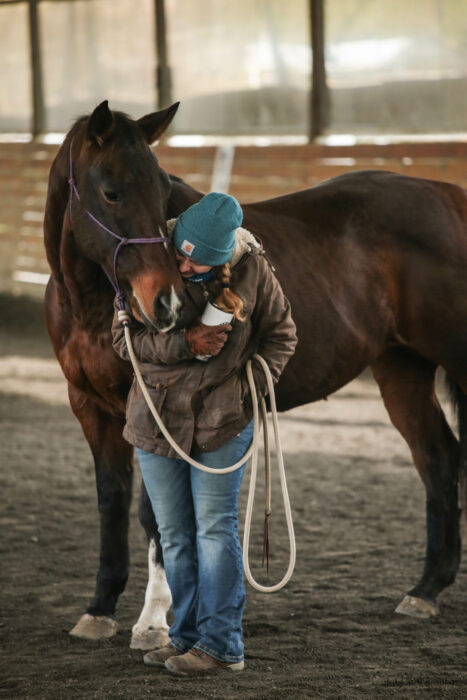 In a herd, she can adjust to a pecking order, and has been out with both a gelding (Sebastian, her companion when she arrived) and a group of mares (5 to be exact: Fancy, Frosting, Rae, Nova, and Veronica), all with various personalities. She has managed to stay out of trouble, and would likely fit in as a friend to most herd dynamics.
But she is also multifaceted, like any good gemstone is. She is an easy mare to get along with, but would really thrive in a home with someone willing to set some boundaries, and also be able to support her on the occasions her nerves get the better of her.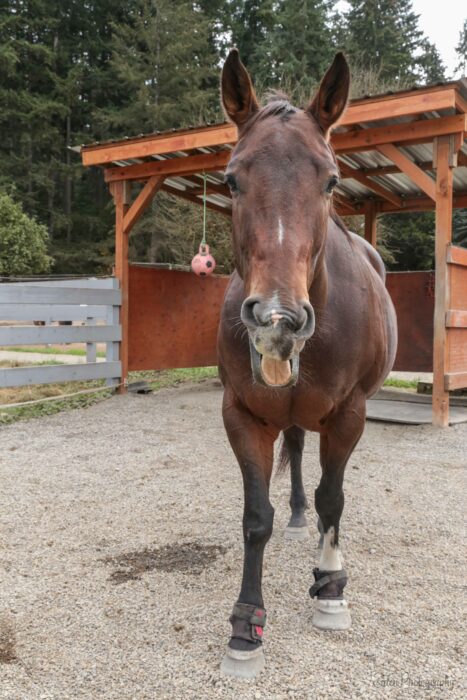 If Bijou sang karaoke, she might sing 'Brick House' (to represent her hefty build), and if she had to pick a jewel to be, it might be a diamond – for she overcame the pressure of adversity to turn into something that sparkles and shines. So if you've been looking for a companion horse to love on, fix your eyes on this mare and let her dazzle you.

Bijou's Friends:
1. Eileen Q.
2. Kate L.
3. Jeanne S.
4. Ben C.
5. Karen B.
6. Whitney-Bear B.
7. Paula B.
8. Judy P.
9. Avery E.
10.Brooklyn E.
11. _______________________
Every horse deserves at least ten friends! Even a small monthly donation can make a difference. Plus, SAFE horse sponsors receive discounts at local businesses through the SAFEkeepers program!