Dottie
description: 1998 chestnut Thoroughbred mare
registered name: Doty Belle
type of rescue: Owner Surrender
intake date: 8/31/2013
adoption date: 9/9/2019
length of time with SAFE: 6 years 0 months
ADOPTED!! by Heath and Ivana
Dottie's Story
Dottie is a tall and beautiful Thoroughbred mare, who came to us via a pair of good Samaritans who helped remove her from an abusive owner. Her guardian angels arranged transportation to SAFE. She is an ex-racehorse and former broodmare who was approved by the Westphalian registry. She's had a difficult life and shows clear signs of having been mistreated in the past. In her six years with SAFE, Dottie struggled with colic problems, but we figured out that she was a horse that needed to live outside 24/7 and not spend time in a stall. Dottie was adopted by her foster family in 2019, and she lives happily on a gorgeous farm with mini horses, goats, and alpacas as friends!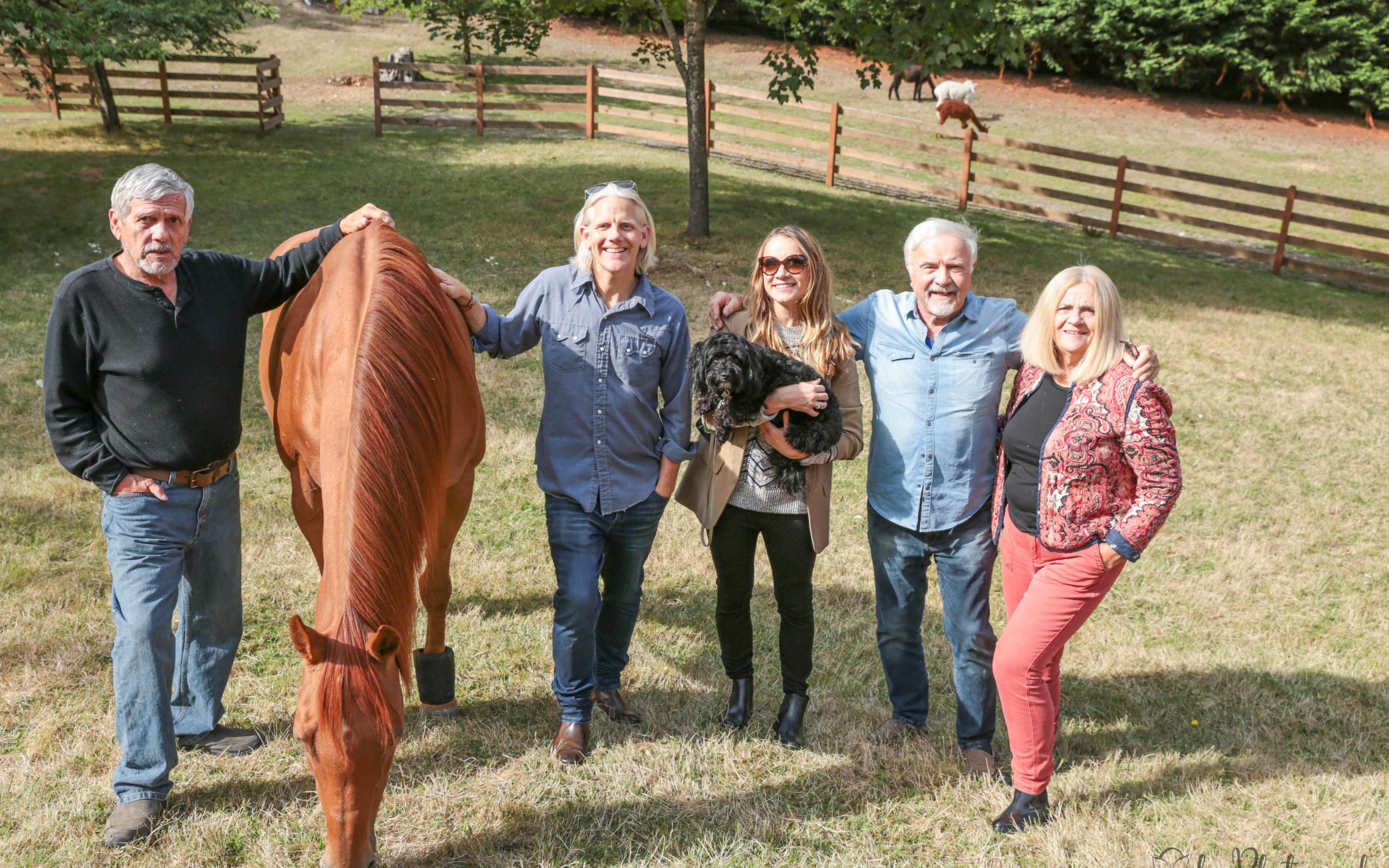 A truly wonderful thing has happened: Dottie's foster family has decided that they can't live without her and made her part of their family permanently! She is comfortable and very happy with her home and all the animals living with her. She has constant companionship at the farm, a calm and peaceful environment where she has been able to truly relax.
There are many things that make this a perfect home for Dottie but most importantly is the love and care she receives from Ivona, Heath and their family on a daily basis. Dottie has been thriving in their foster home since last year and the peaceful atmosphere has kept her healthy and happy. There have even been reports that she has started laying down to sleep, something she never quite felt comfortable to do before.
We are thrilled for this long time SAFE horse to have found a permanent home and a family to call her own. We look forward to alumni reports and lots of happiness for Dottie and her family!