Fancy
| | | | |
| --- | --- | --- | --- |
| SEX: Mare | BREED: Halflinger /Quarter Horse cross |   |   |
| COLOR: Chestnut | MARKINGS: none |   |   |
| YOB: June 2015 | AGE: 4 | HEIGHT: 14 | WEIGHT: 888 lbs. |
| LOCATION: Redmond | ADOPTION FEE: $2200 | Online Adoption Application |   |
Fancy's Story
Fancy and her herdmates were seized by Animal Control after being starved and neglected by their owner. Fancy and her friends Glory and Justin, were signed over to SAFE on March 13, 2018. They came from the same place as Roscoe and Teddi, who were also taken away from their owner by animal control. We believe that Fancy was sired by Bowie, the Haflinger stud who was also seized from the property. After regaining her health and good weight, Fancy was saddled at SAFE and worked lightly in the roundpen. She was turned out for the summer and brought back to SAFE in the fall to be started under saddle.
Fancy Today
Fancy is an athletic and curious mare. SAFE Horsemanship volunteers prepared her well for riding and she was started without any problems. She's uncomplicated, trusting, and has a great work ethic. This is a VERY nice mare with great confirmation and a bright future. She is currently available only to homes with experience with young green horses. Her adoption fee will increase with training.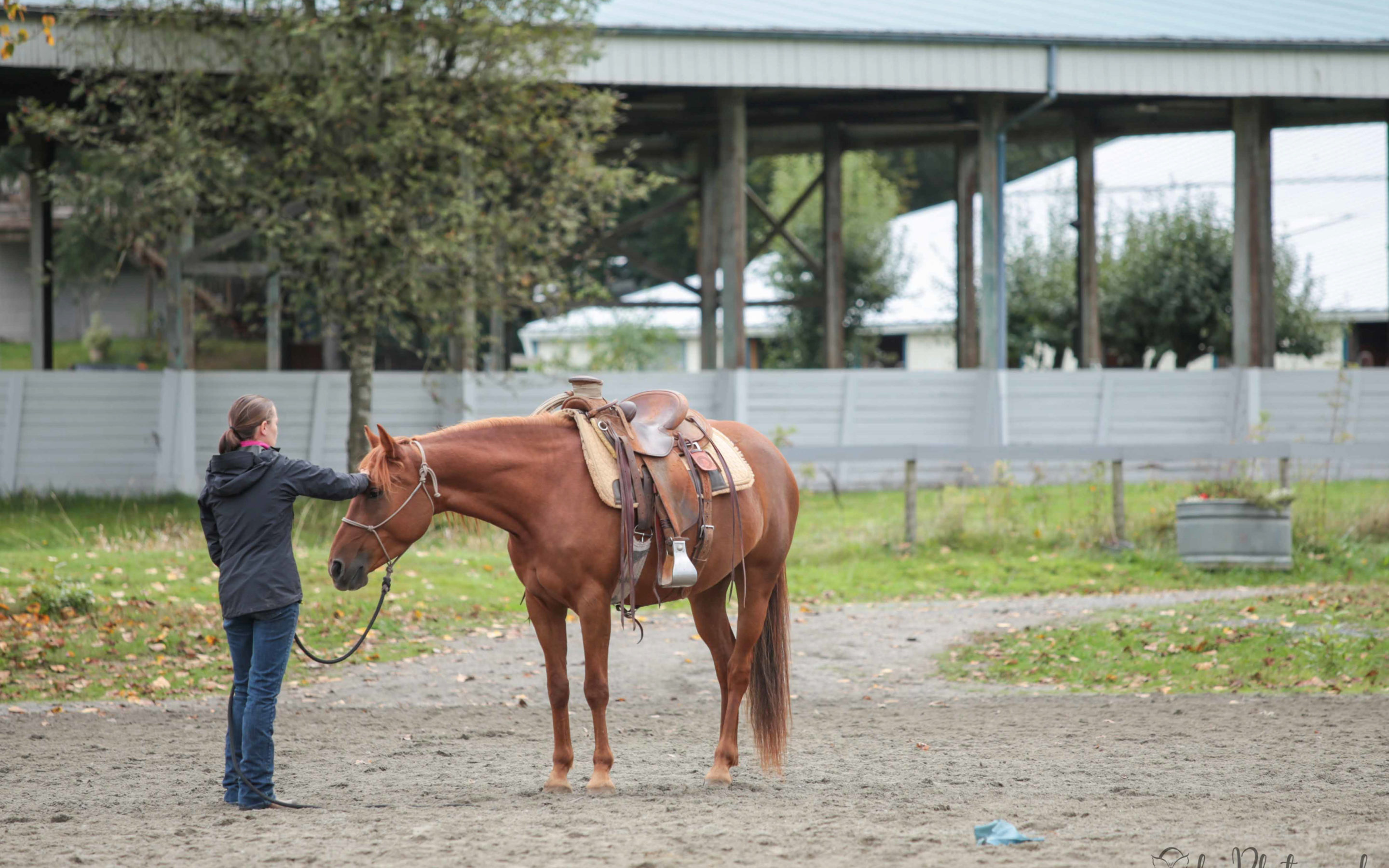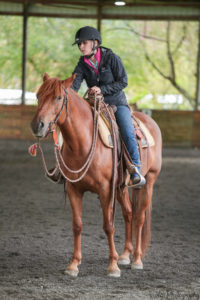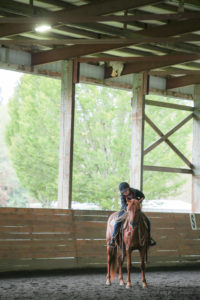 Fancy is growing into a beautiful young mare with tons of potential and promise. She is will continue working with SAFE to establish the foundational riding work before being made available for adoption. These early months of riding are key to laying the groundwork to insure a future without trouble. Casey has done a masterful job guiding this mare through the process and she's created one fantastic riding horse.
Here is what Casey had to say about working Fancy in her first horsemanship clinic:
Fancy has been coming along really nicely, and she did amazingly well in her first clinic setting in September. Though she did get a bit bothered when the energy picked up around her, I was able to keep her out of trouble. Moving her hind quarters is soft, and she's really developed fluidity when she comes across in the front. She is a very forward-thinking horse, so I've had to go back to working on having her feel of me to go down through transitions from trot to walk, but each ride I see improvement. I'm starting to pick up on two reins to get a soft feel which is coming along, but she is a bit braced when backing. Under saddle, she can be a bit opinionated, but that spark makes her a great partner. On the ground, she is very respectful, and the volunteers often comment on how well-mannered she is to be around in her paddock and to lead in and out. Fancy has been a great teacher.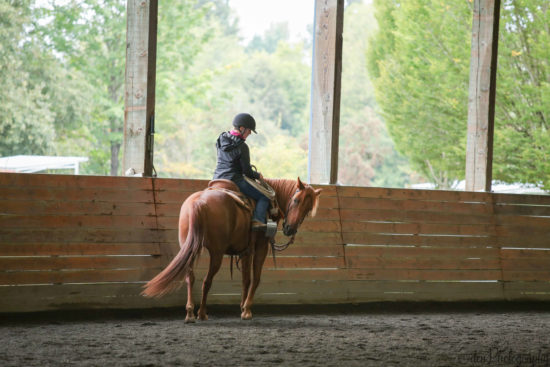 Fancy's Friends:
1. Brandee W.
2. Jane M.
3. Toby S.
4. Kim C.
5. Maureen S.
6. _____________________
7. _____________________
8. _____________________
9. _____________________
10._____________________
Every horse deserves at least ten friends! Even a small monthly donation can make a difference. Plus, SAFE horse sponsors receive discounts at local businesses through the SAFEkeepers program!