Farley
1994 sorrel Paint gelding
Type of Rescue: Animal Control seizure
Intake Date: 10/8/2019
Adoption Date:
Time at SAFE:
Farley and three other horses were seized by Animal Control after being moved from another county to evade law enforcement. These horses were badly neglected, starved, and in desperate need of veterinary care. Sadly, a mare that was seized with this group was humanely euthanized by animal control due to her poor condition. These horses were part of a large herd living together in a barren, overgrazed pasture in King County. They were housed with multiple other horses in a heavily over-grazed paddock, and they were sporadically fed poor quality hay in insufficient amounts. None of the seized horses appear to have been capable of fending off younger and equally hungry horses to get to their food.
Farley came in very thin, with muscle wasting, stiffness, swollen limbs, problems with his eyes, including puffiness and clear discharge, and a possible squamous cell carcinoma on his muzzle. His teeth were also neglected, with sharp points and minimal grinding surfaces remaining. Because of this, the vet recommended his diet consist mainly of soaked pelleted mashes, along with small servings of alfalfa hay. On this improved diet, Farley's health and weight improved. He still shows the effect of his neglect, and his mobility is limited. But he's been adopted, and now happily resides as a friend to SAFE alumni Pyrhha. His adoptive "mom" Sandy keeps a close eye on his comfort levels to ensure that his quality of life remains high.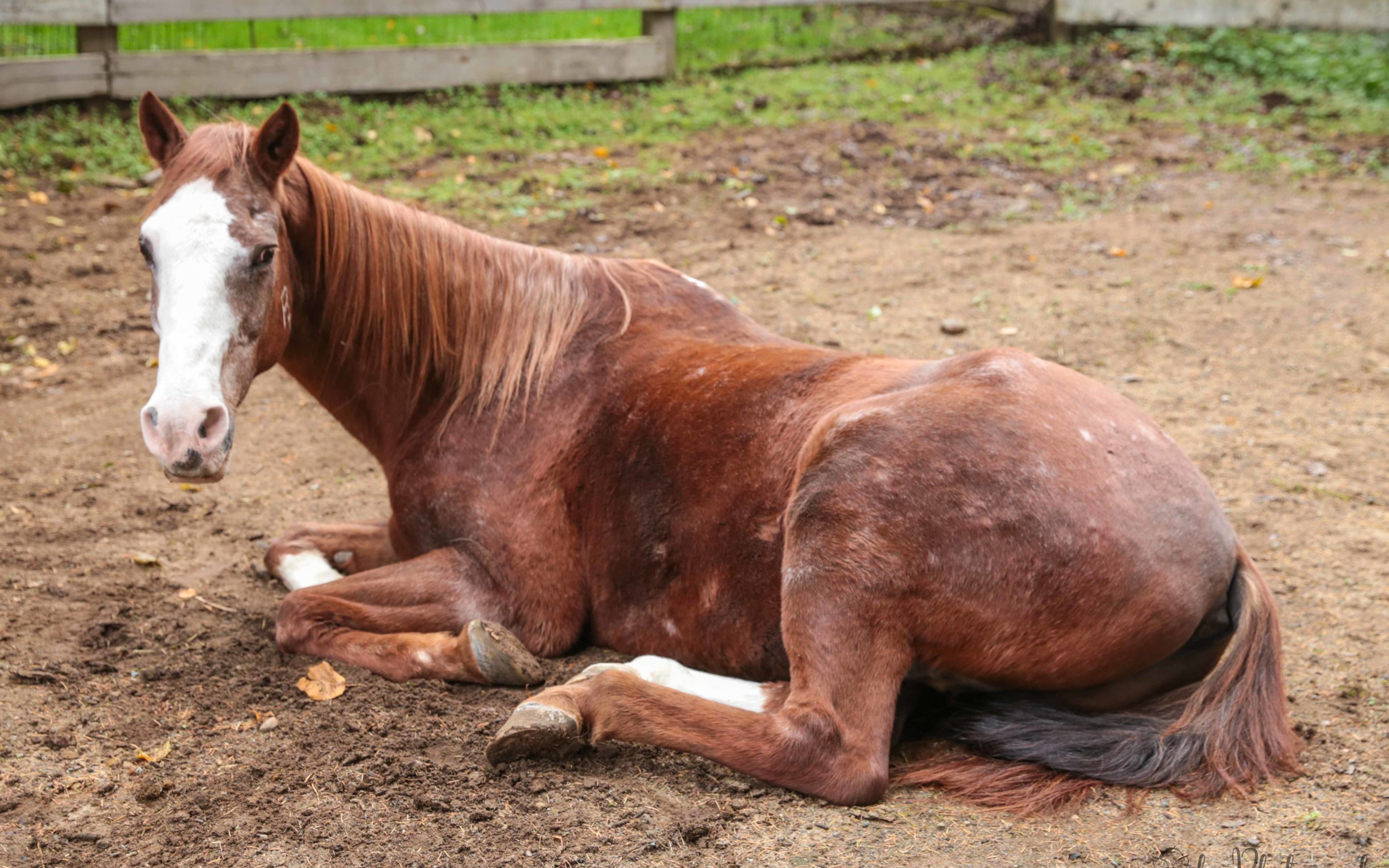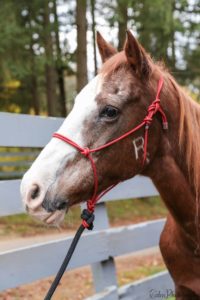 Farley has settled in well here at Safe Harbor Stables. We have gotten to know and love his gentle personality and sweet nickers. Although he is shy, he does seem to enjoy the company of people and will seek out attention from his caretakers. He and Butter are quite the pair and can be seen grooming each other in turnout much of the time.
Farley's biggest challenge since arrival has been getting weight put on. He's proven to be a bit of a picky eater and doesn't finish his hay. Until we set up the iFEED unit in his stall, he also wasn't reliably finishing his mashes of equine senior, either. But ever since the feeder went up he has been good about finishing all of his grain meals. That has helped tremendously with the weight gain, and he is now up about 80 pounds since he came to us.
We're monitoring Farley's comfort level closely. He is a stiff old guy even on the Equioxx. But that doesn't stop him from pacing in his stall when he's excited to be turned out in the morning, or from being active in the paddock with Butter. He has a positive attitude about life now, which is different from how he behaved when he first came to SAFE. Our vets have told us that he might also struggle to get around because of his lack of conditioning due to the weight loss. It has been recommended that we give him a few months to get back to his ideal weight and then re-assess his comfort level at that time. We're on the right track with the weight gain so we hope that will help his situation. In the meantime, we'll be keeping a close eye on him to make sure he keeps making progress instead of slipping backward and becoming more uncomfortable.