Farley
1994 sorrel Paint gelding
Type of Rescue: Animal Control seizure
Intake Date: 10/8/2019
Adoption Date:
Time at SAFE:
Farley and three other horses were seized by Animal Control after being moved from another county to evade law enforcement. These horses were badly neglected, starved, and in desperate need of veterinary care. Sadly, a mare that was seized with this group was humanely euthanized by animal control due to her poor condition. These horses were part of a large herd living together in a barren, overgrazed pasture in King County. They were housed with multiple other horses in a heavily over-grazed paddock, and they were sporadically fed poor quality hay in insufficient amounts. None of the seized horses appear to have been capable of fending off younger and equally hungry horses to get to their food.
Farley came in very thin, with muscle wasting, stiffness, swollen limbs, problems with his eyes, including puffiness and clear discharge, and a possible squamous cell carcinoma on his muzzle. His teeth were also neglected, with sharp points and minimal grinding surfaces remaining. Because of this, the vet recommended his diet consist mainly of soaked pelleted mashes, along with small servings of alfalfa hay. On this improved diet, Farley's health and weight improved. He still shows the effect of his neglect, and his mobility is limited. But he's been adopted, and now happily resides as a friend to SAFE alumni Pyrhha. His adoptive "mom" Sandy keeps a close eye on his comfort levels to ensure that his quality of life remains high.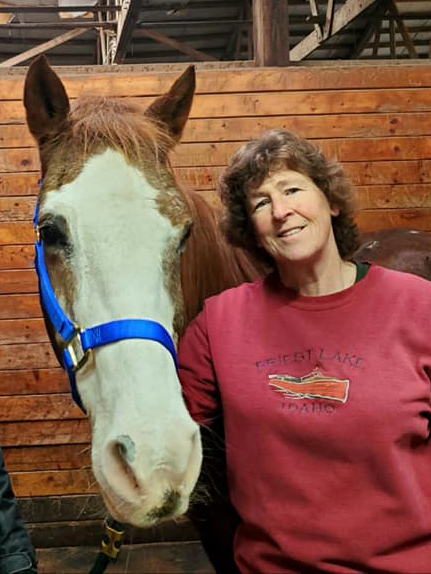 We are happy to announce that Mr. Farley has found his FOREVER home! He joined SAFE Alum Pyrrha and the two have hit it off. When Pyrrha's pasturemate passed away, she was doing ok but having a buddy is an important thing for herd animals. We are glad that she accepted Farley as her new pal.
All seems well and the two seniors are enjoying the good life. They can be found eating near each other and taking naps together in the field. We couldn't be more thankful to Sandy and her family for bringing Farley into their home and giving him the love and attention he deserves!