Glory
| | | | |
| --- | --- | --- | --- |
| SEX: Filly | BREED: Haflinger cross | REGISTERED NAME: unknown | |
| COLOR: Chestnut | MARKINGS: Blaze | | |
| YOB: June 2015 | AGE: 3 | HEIGHT: 14.1 | WEIGHT: 902 lbs. |
| LOCATION: Redmond | ADOPTION FEE: TBD | Online Adoption Application | |
Glory's Story
Glory and her herdmates were seized by Animal Control after being starved and neglected by their owner. Glory and her friends Fancy and Justin, were signed over to SAFE on March 13, 2017. They came from the same place as Roscoe and Teddi, who were also taken away from their owner by animal control. Glory is the daughter of Bowie, the Haflinger stud who was also seized from the property. After regaining her health and good weight, Glory was saddled at SAFE and worked lightly in the roundpen. She was turned out for the summer and brought back to SAFE in the fall to be started under saddle.
Glory Today
Glory has grown into a cute 3‐year‐old mare with a lot of potential. She's still young and can have some hesitations in her work, but once she frees up her feet she is soft and content.
SAFE volunteers have brought her along and soon she'll be ready for adoption as a riding horse. Glory needs a home that will give her the time and training program to grow and mature. She's been a pleasure to get to know, and she'll stay on with SAFE for more training in 2019–unless the perfect adopter comes along.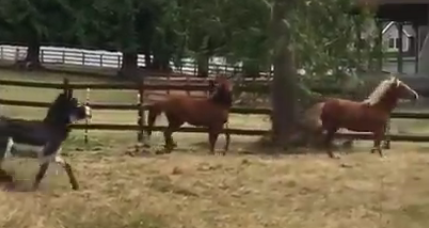 Glory and Fancy are enjoying the first days of fall at their foster barn. They made a new friend named Guinness and together they get plenty of exercise! Glory and Fancy will return to SAFE at the end of October so that we can prepare them to be lightly started under saddle in mid‐November. They will have groundwork and light riding through the winter. These young ladies will be slated for more training next year as they approach 4 years old in 2019.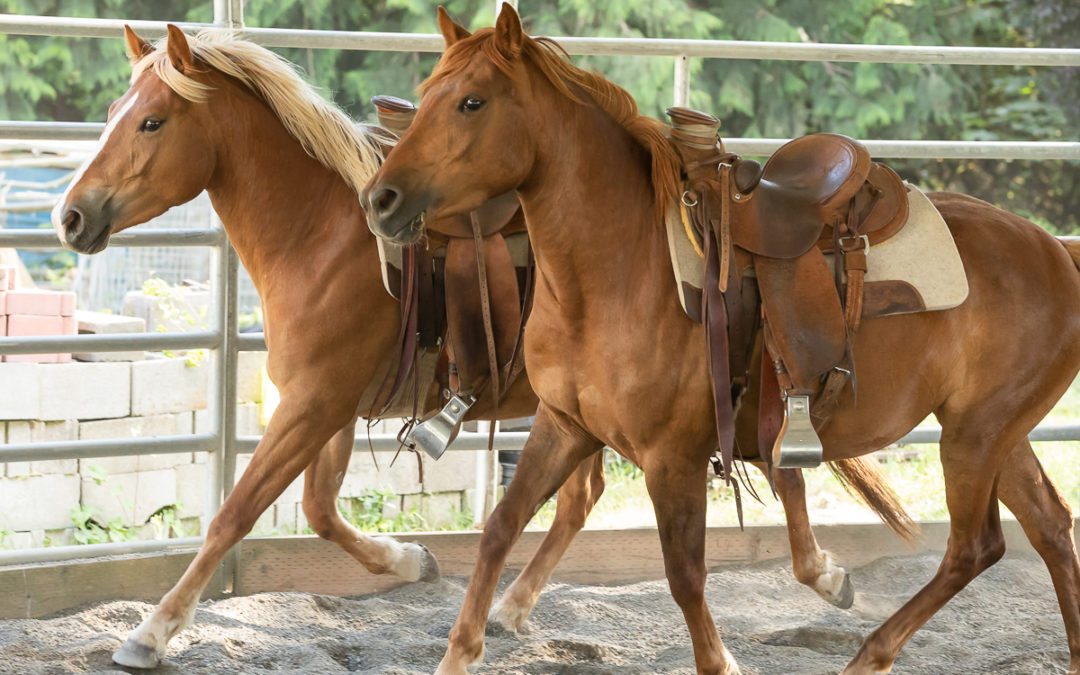 These babies are growing up to be beautiful young mares! The two thin fillies covered in rain rot that we met in March who didn't want to be approached or touched are gone. Casey and I have been laying the foundation for their first rides later this year. At the last Joel Conner clinic, he helped us saddle them for the first time and left us with lots of homework to keep getting them relaxed and comfortable with the work.
Fancy is very curious about new things. She is very athletic and smart. Overall she has taken to the work with little issue and is very trusting. Casey has done a wonderful job supporting her in this process and setting her up for great success. Glory has been a little more closed off than Fancy. She is has some hesitations but once she frees up her feet she is soft and content with the work. Both have been a pleasure to get to know and introduce to becoming future riding horses.
We have decided to let them have the last few months of summer out on pasture before coming back this fall to begin as riding horses. They were moved this week to our friend Jackie's farm where they have lots of room to move, run and play!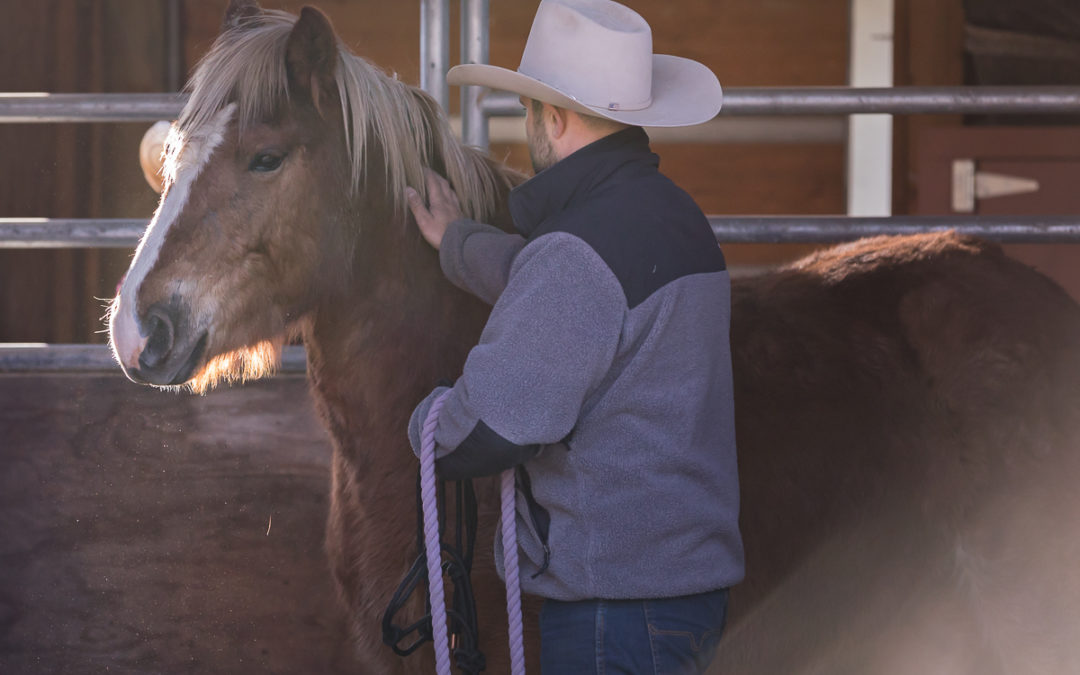 Justin, Glory, and Fancy were seized from their owner by Animal Control due to starvation and neglect. A few months earlier, Animal Control seized Roscoe and Teddi from the same person. The three are regaining the weight they lost, and are being treated for rain rot and other skin problems. Justin is 14 years old and may have been started under saddle already, but we'll be handling him like an unstarted horse and starting his training from scratch. Glory and Fancy are both about two and a half years old. All three horses are in poor condition, but they're all very cute and we look forward to getting to know them better.

Glory's Friends:
1. Jane M.
2. Cheryl C.
3. Jeanne H.
4. Julie B.
5. Lori P.
6. Barb F.
7. Bonnie G.
8. Lylee Jeanne H.
9. _____________________
10._____________________
Every horse deserves at least ten friends! Even a small monthly donation can make a difference. Plus, SAFE horse sponsors receive discounts at local businesses through the SAFEkeepers program!