Marta
SEX:
Mare
BREED:
Arab
REGISTERED NAME:
MWF Marta
 
COLOR:
Bay
MARKINGS:
Stripe and one front sock
 
 
DOB:
Feb 18, 1992
AGE:
27
HEIGHT:
14
WEIGHT:
LOCATION:
Redmond

On Adoption Trial
 
 
Marta's Story
Marta is one of 16 horses seized by Pierce County Animal Control on Nov 8, 2011. These horses were part of a breeding operation, and all 16 were starving. At the time of the seizure, Marta was thin with rainrot and hair loss, overgrown hooves and a badly matted tail. We know very little about Marta apart from her breeding. 
Marta Today
With proper care and good diet, Marta has blossomed into a lovely mare. She's embraced a life of leisure as a companion horse after being rescued from starvation, though at 26 years old she still has plenty of energy for a good gallop and romp.
Very much a social butterfly, Marta nickers for her people and makes a great pasture mate. She also stands well for the farrier and vet. If you're looking for a sweetheart companion horse, look no further!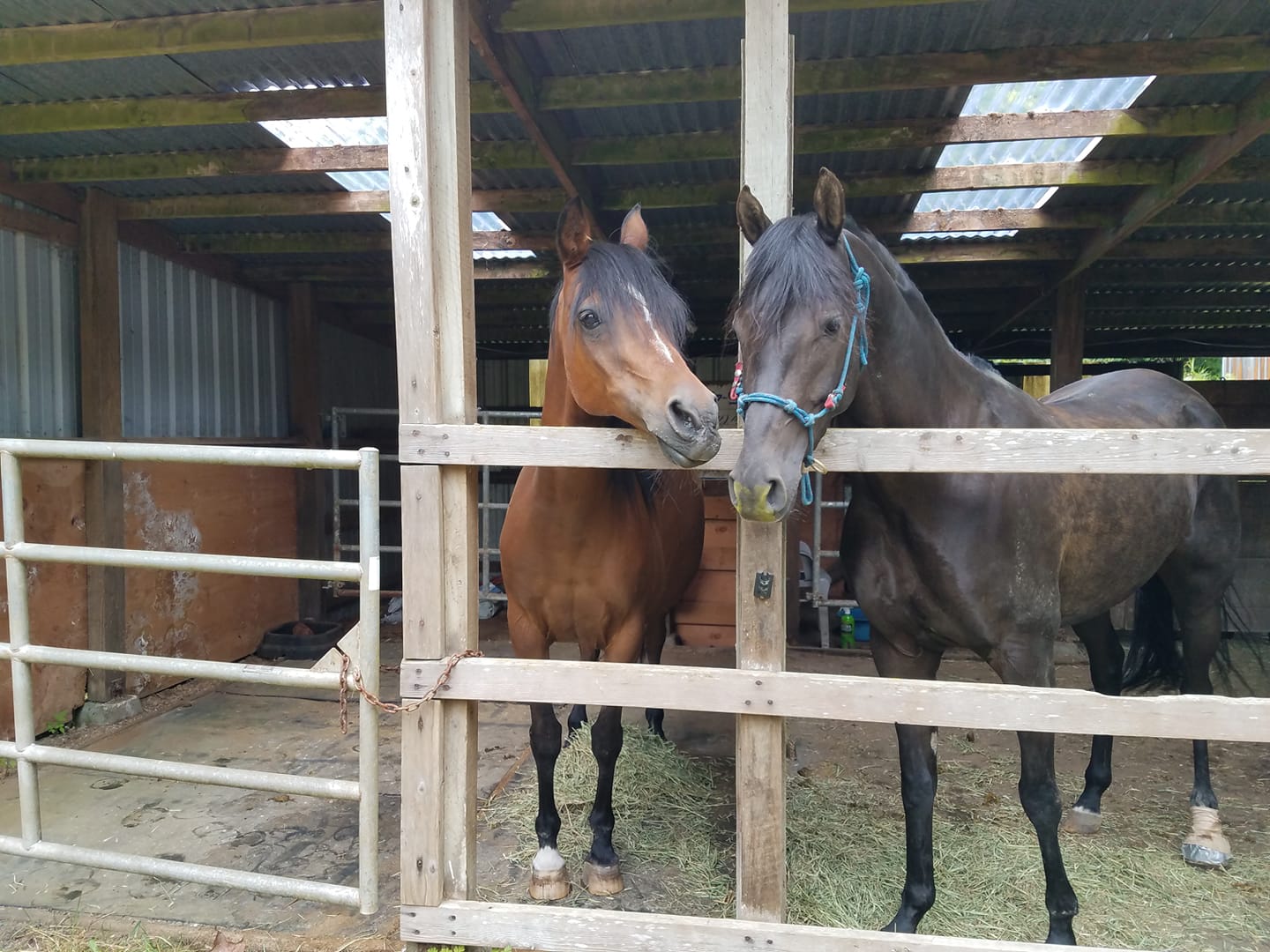 We are excited to announce that Marta is ADOPTED!! She is now living in a lovely home in Issaquah with a younger Arabian mare named April. Her adopter, Ginger, loves her sassy side and visited Safe Harbor a number of times to get to know her before finalizing the adoption. The two connected and we are thrilled that such a great match was made. In one of their final getting-to-know-each-other "dates", Marta was walking "in time" with Ginger only taking a step when Ginger took a step. This was a huge change for a mare that could be on the pushy side. It was so cute to see her hook on and be happy with her human!!
Ginger texted the day Marta arrived: "They whinnied to each other before the trailer stopped moving. There was only one squeal and April pretended to kick. Each of them came to me to show their appreciation." Since moving to her new home reports have been good. The two mares have worked out their pecking order and are doing well as companions.
Marta came to SAFE more than seven years ago, part of a large seizure of neglected Arab mares and stallions. Sometimes it takes a long time to find the right home for each horse. We have to be patient and put the horse's best interest first. Marta is an incredibly smart mare who needed the right person able to give her fair and clear guidance to gain her trust and then win her heart. Ginger proved that to Marta and their future success is on the right track. We wish them a wonderful life together and much happiness.