Mr Pibb
breed: liver chestnut Morgan gelding
type of rescue: King County Animal Control seizure
intake date: 4/5/2011
adoption date: 4/17/2012
length of time with SAFE: 1 year
ADOPTED by Laura Y!!!!
Mr Pibb is a late-20s Morgan gelding that was surrendered by his owner to King County Animal Control then signed over to SAFE. Mr Pibb came to us in extremely poor condition with a Body Condition Score of approx. 1.5/9. His feet were in good shape and he had a relatively new set of shoes on. Mr Pibb had some rain rot but no lice, and his teeth needed to be floated but weren't too bad. Pibb is very, very sweet with excellent manners. He was adopted in 2012 to be a much loved, light riding trail horse.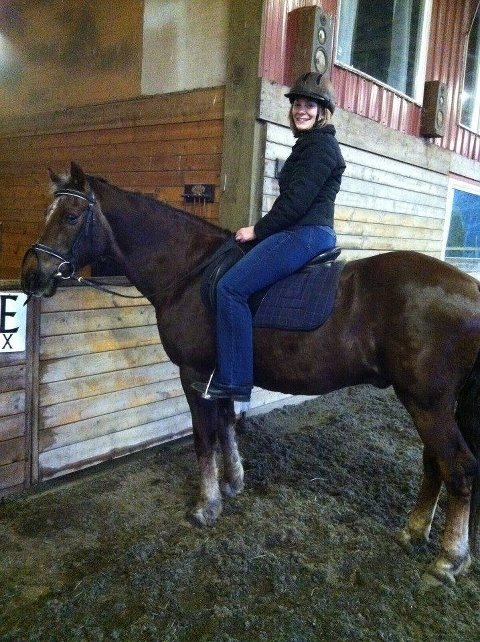 Congratulations to Laura Y. on her adoption of Mr. Pibb! Laura adopted Annie, a 9 year old Saddlebred mare, last summer. Unfortunately, Annie was not a good match for Laura and has been returned to SAFE (she is currently fostered at White Birch Farm where Mr. Pibb is). Laura is adopting Mr. Pibb who is a much better fit for her skill level. Pibb and Laura will just be doing some easy pleasure/trail riding. Congratulations on this excellent match!