Pogo
description: 2011 silver dapple Welsh/mini horse gelding
type of rescue: Owner Surrender
intake date: 1/26/2019
adoption date: 3/17/2019
length of time with SAFE: 6 weeks
ADOPTED!! by Julianne C of Snohomish WA
Pogo's Story
Pogo was surrendered to SAFE by his owners who were not able to keep him or successfully rehome him as a stallion. SAFE had originally arranged for Pogo to be gelded at home, but the vet was concerned that his owners didn't have the skills or the space to provide him with necessary after care. So in the end, we felt we had no choice but to take him in.
Pogo is cute as can be, but prior to being gelded and handled with consistency here at SAFE, he was very nippy and attempted to bite several volunteers. He's a silver bay with a dark body and a long flowing flaxen mane.
Pogo Today
Pogo brought his stallion attitude with him to SAFE. Before being gelded, he made a name for himself around the barn (specifically "Hannibal") by being very nippy and attempting to bite several volunteers. His bowl cut didn't help either: his thick forelock was bluntly cut off just above his eyes. It looked pretty silly.
In March 2019, we heard from Julianne in Snohomish, who was interested in adding Pogo to her herd as a driving horse and family pet. SAFE's Joel Conner clinic was just around the corner so she took Pogo to the groundwork portion. After just three days of the clinic with Julianne, we saw a huge transformation in his demeanor.
We are thrilled this little cutie has found a forever home where he'll continue to progress–and his forelock will have a chance to grow out!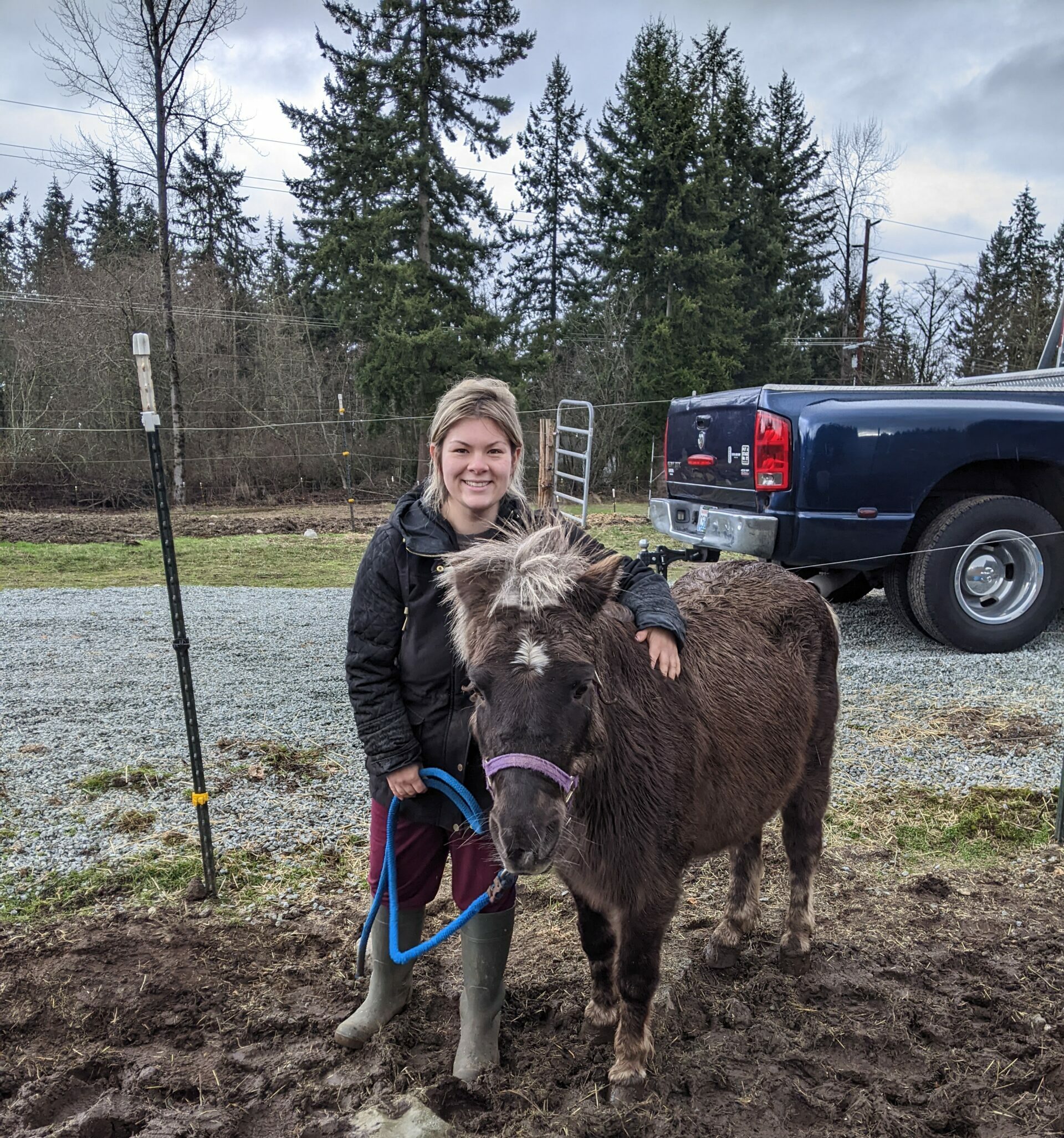 Pogo lives happily on five acres with four other horses including a white mare named Elle. Pogo loves Elle and she is equally smitten with him. When Lilly adopted him in 2021 he was overweight and would not let anyone groom him, along with a few other bad habits.
Lilly has worked very hard with Pogo and he has become a model citizen of his herd. He is now at an ideal weight for his size and has learned to pull a cart. She put him in charge of dragging the arena and he loves it!! He has also learned to wear a saddle and gives rides to two little girls. We are so happy to see Pogo thriving in his forever home.