breed: 1990 bay Arab gelding
type of rescue: City of Snohomish Animal Control Surrender
intake date: 9/13/2013
adoption date: 5/16/2014
length of time with SAFE: 0 years, 8 months
Atticus' Story: Atticus was surrendered to authorities in the City of Snohomish after he was found starving and malnourished. Scored at 1.5 on the Henneke scale, Atticus was a wretched sight to see after his rescue, with protruding ribs, spine, hips, and shoulders. Thankfully, he recovered slowly but surely from his ordeal. Atticus bloomed back into health, revealing a gentle soul with a playful personality, handsome and sweet. His story got its fairytale ending in May 2014 when he found his forever home with a family who adores him and a new best friend named Jazzy.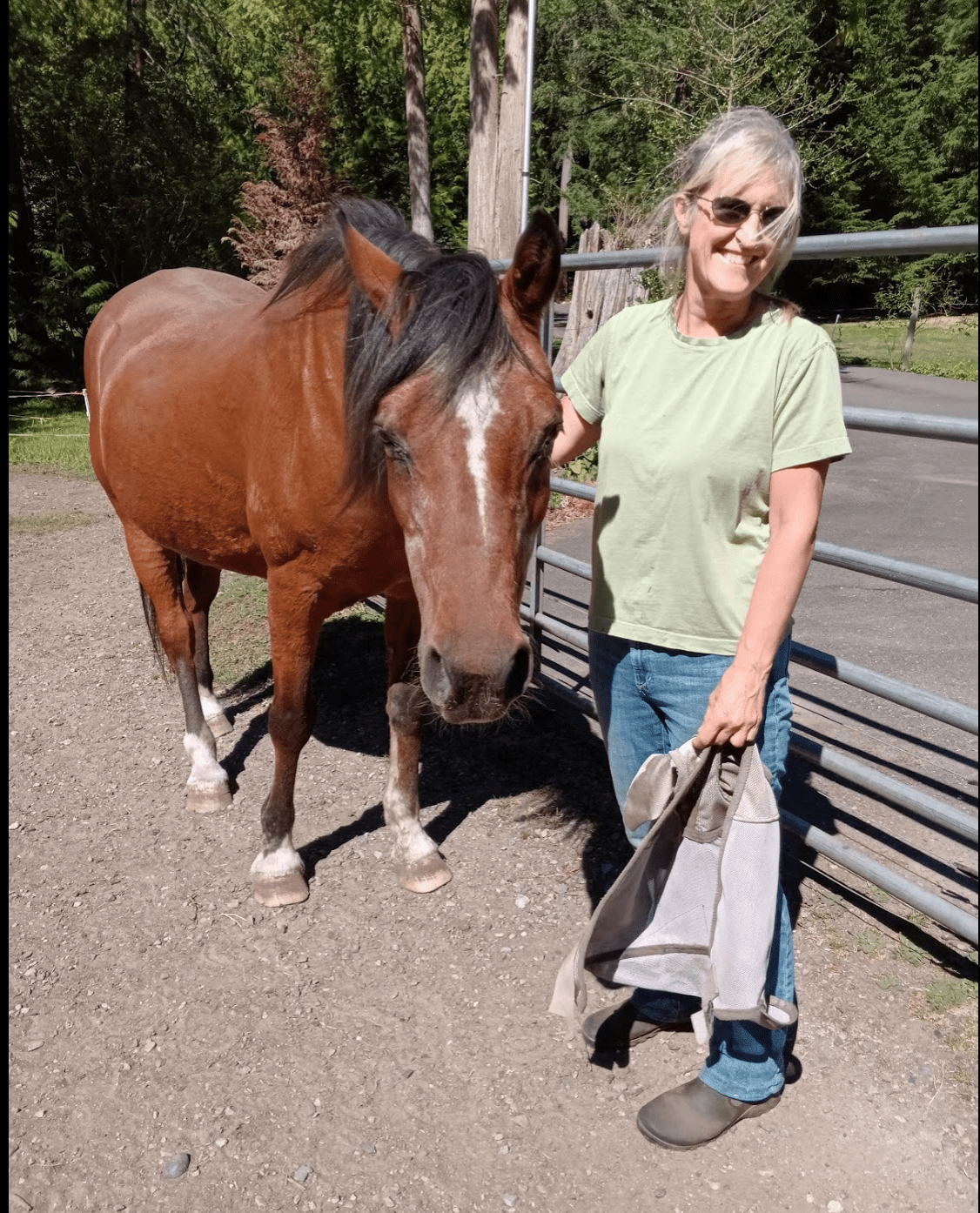 We had a chance to catch up with our old pal Atticus recently! This 30 year old Arabian gelding is living the life of Riley, and is much loved by his adoptive family. He doesn't have many teeth left, so he maintains his rugged figure by eating wet mashes twice a day. He's still very active and enjoys a romp in the paddock from time to time. It's great to see him looking so healthy and happy!!