Cramer
SEX:
Gelding
BREED: Draft Cross

REGISTERED NAME:
None
COLOR: Bay
MARKINGS: star, snip, RH pastern, LH sock
For Intermediate Handler
YOB: 2014
HEIGHT: 16.2 HH
WEIGHT: 1,200 lbs

LOCATION: Redmond, WA
ADOPTION FEE: $300
Online Adoption Application
Cramer is a HUGE boy who arrived at SAFE in rough shape. He is believed to have been a bucking horse in rodeos and at 8 years old was still unhandled. The staff got right to work getting him used to people by finding his favorite spot to be scratched. Cramer was part of a 3 horse seizure from Snohomish Animal Control. Another young 3‑year-old horse, Otto came to SAFE a few days after Cramer, while the third horse went to our friends at Skagit Animals In Need (SAIN). Both horses needed to be brought up to a healthy weight and were infested with lice. Now lice free and looking better, we look forward to getting to know this gentle giant.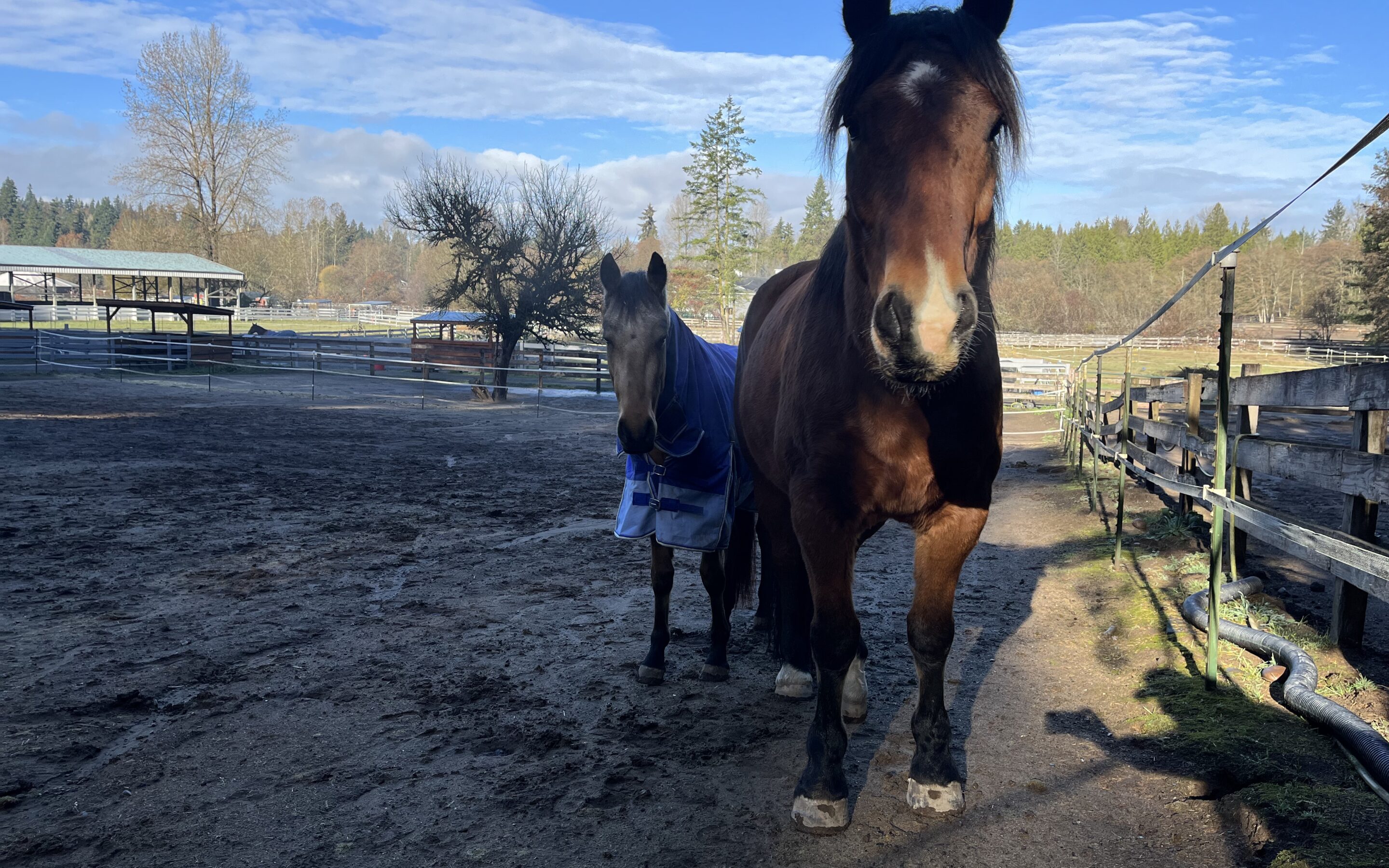 Our ex-Bucking horse is seeking forever home to live out the rest of his days as a companion to those on two legs and four. This former athlete, clocking in at 16.2H, is only 8, which means he has a lot of time left to do retired horse things like play around with his friends and take lots of naps, both things he is very good at. He is a draft cross, which means this is one beefcake of a boy, but don't let his size intimidate you – you'd be hard pressed to find a sweeter horse than this.
In a herd, he slots in easily, and for such a big guy he does a great job of getting out of the way when his equine superiors ask him to. He is not easily bothered by stereotypically bothersome behaviors his herd mates may engage in (biting in general doesn't seem to phase him, no matter where the bites are targeted), and is currently playing big brother to Otto, who despite being half his size, pushes Cramer around. He enjoys communal meals from hay nets and tandem drinks from water troughs, and is the first to suggest a group sunbathe.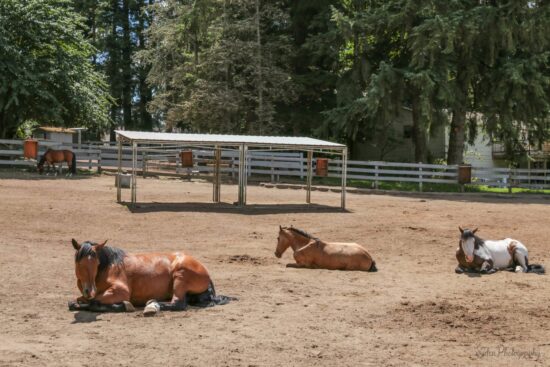 He is easy to handle on the ground and overall a very gentle guy. With such a big body, there's a lot of area to groom if that's your sort of thing (but his bay color lends itself to hiding dirt well, if it's not). He has been off property, and would make a great hand walking buddy out on the trails. He will tolerate all sorts of silly shenanigans, from kisses on the forehead to slo-mo 'Baywatch' runs together. He's great at hooking on in the round pen, and is a phenomenal companion for groundwork.
Cramer is a sweet, brave, smart, and loving boy. He will make an absolutely spectacular companion for some lucky, lucky souls. But don't just take my word for it, come meet him today and see for yourself what a special guy this is.

Cramer's Friends:
1. Sean C.
2. Amy Q.
3. Jean E.
4. Jennifer M.
5. Susan C.
6. L. Devin M.
7. _____________________
8. _____________________
9. _____________________
10._____________________
Every horse deserves at least ten friends! Even a small monthly donation can make a difference. Plus, SAFE horse sponsors receive discounts at local businesses through the SAFEkeepers program!