Cramer
SEX:
gelding
BREED: Draft Cross

REGISTERED NAME:
none
INTAKE DATE:
12/4/21
COLOR: bay
MARKINGS: star, snip, RH pastern, LH sock
YOB: 2014
AGE: 8
HEIGHT:
WEIGHT:
LOCATION: Redmond, WA
ADOPTION FEE: TBD
Online Adoption Application
Cramer is a HUGE boy who arrived at SAFE in rough shape. He is believed to have been a bucking horse in rodeos and at 8 years old was still unhandled. The staff got right to work getting him used to people by finding his favorite spot to be scratched. Cramer was part of a 3 horse seizure from Snohomish Animal Control. Another young 3‑year-old horse, Otto came to SAFE a few days after Cramer, while the third horse went to our friends at Skagit Animals In Need (SAIN). Both horses needed to be brought up to a healthy weight and were infested with lice. Now lice free and looking better, we look forward to getting to know this gentle giant.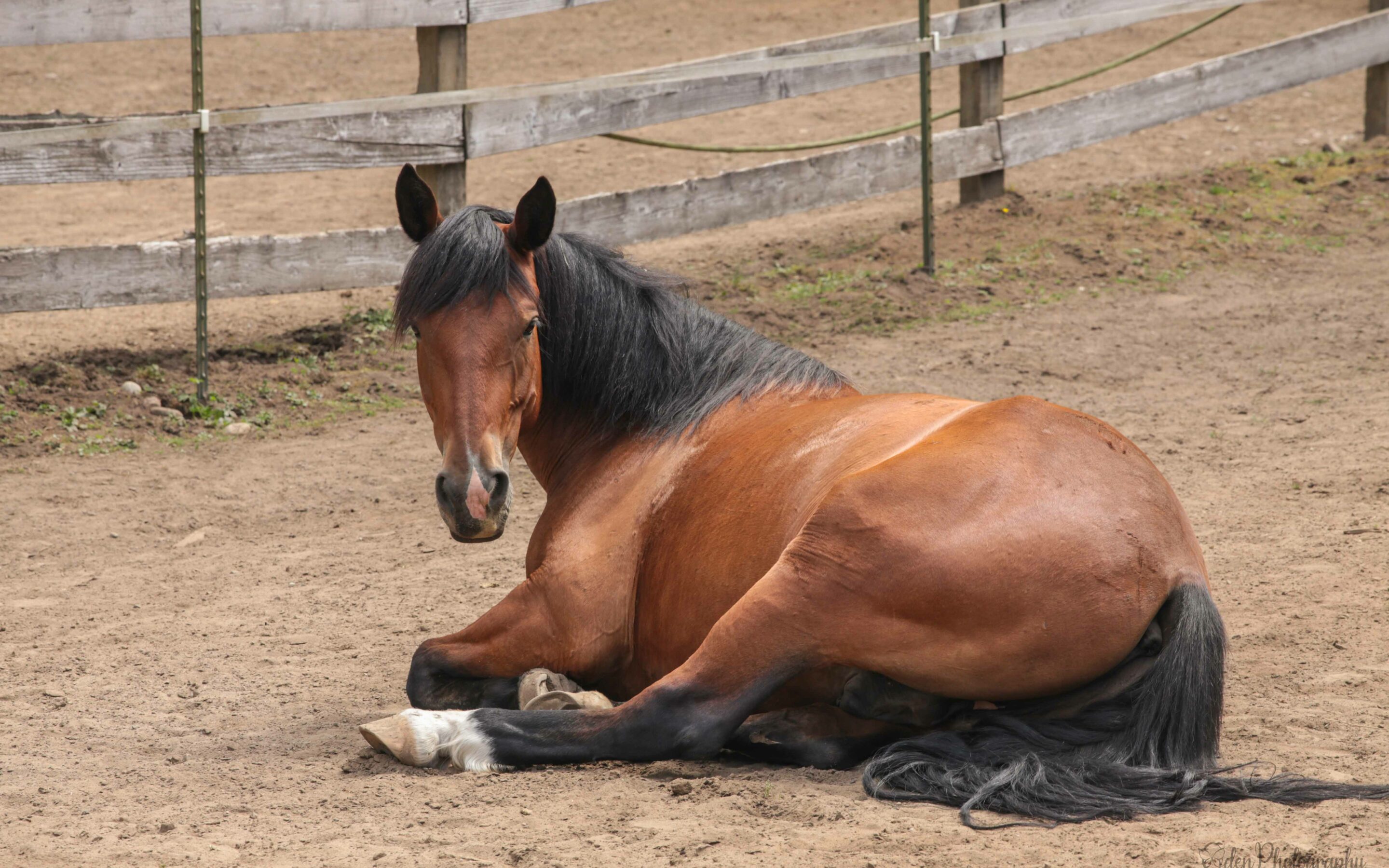 Cramer has made some huge strides (but with legs his length, maybe it's just a normal stride for him) the last several months here at SAFE. It wasn't all that long ago that he was first learning to walk from paddock to round pen, a relatively short distance that once felt like miles. Now, his resume includes participating in a Joel Conner clinic alongside Lexee N, being turned out in a herd setting, and being so easy to catch that he gets to enjoy grass turnout.
The work that Lexee did with Cramer has made it so this sensitive guy is a model student when it comes to being roped and moved around loose in the round pen. He's a sensitive fellow which makes him a great study on how soft one can be when asking him to move up or down through the gaits. He's always ready to draw in when you ask, and really seems to enjoy the face pets he receives when he meets you in the middle.
It's difficult to imagine this gentle giant was ever a bucking horse — his sweet personality and goofy gelding energy is more akin to a giant teddy bear come to life. But this is not to discount his past and the way it affects him still. It is probable that Cramer will be adopted out as a companion because of his past experiences being saddled as a bucking horse, but this is not to say that we will treat him any differently — companion or not, we will instill him with all the tools he needs to be successful going forward. Who Cramer is now is not who he once was, and we are excited to see just how much further this sweet guy will come.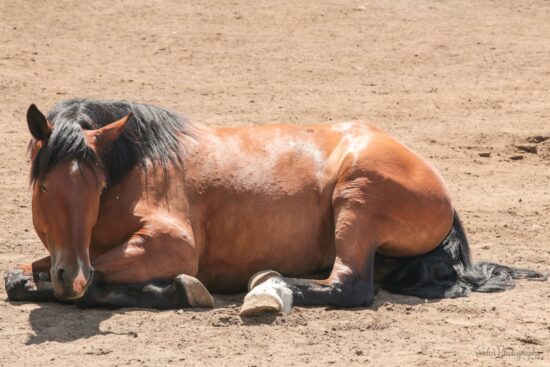 Cramer's Friends:
1. Sean C.
2. Amy Q.
3. Jean E.
4. Jennifer M.
5. Susan C.
6. L. Devin M.
7. _____________________
8. _____________________
9. _____________________
10._____________________
Every horse deserves at least ten friends! Even a small monthly donation can make a difference. Plus, SAFE horse sponsors receive discounts at local businesses through the SAFEkeepers program!