Moshi
2017 pony mare
Suitability: In training
Color: black
Markings: star
Height: 13.1 hh
Weight: 884 lbs
Adoption Fee: TBD with training

Online Adoption Application
A curious girl! This little one still has quite a bit to learn, but she seems willing and bright. For a mare on the greener side of things, Moshi has been very good for all that we've asked of her thus far, standing well for the farrier and for her grooming sessions. She is good friends with her paddock buddy (and lookalike), and the two often share from a hay net.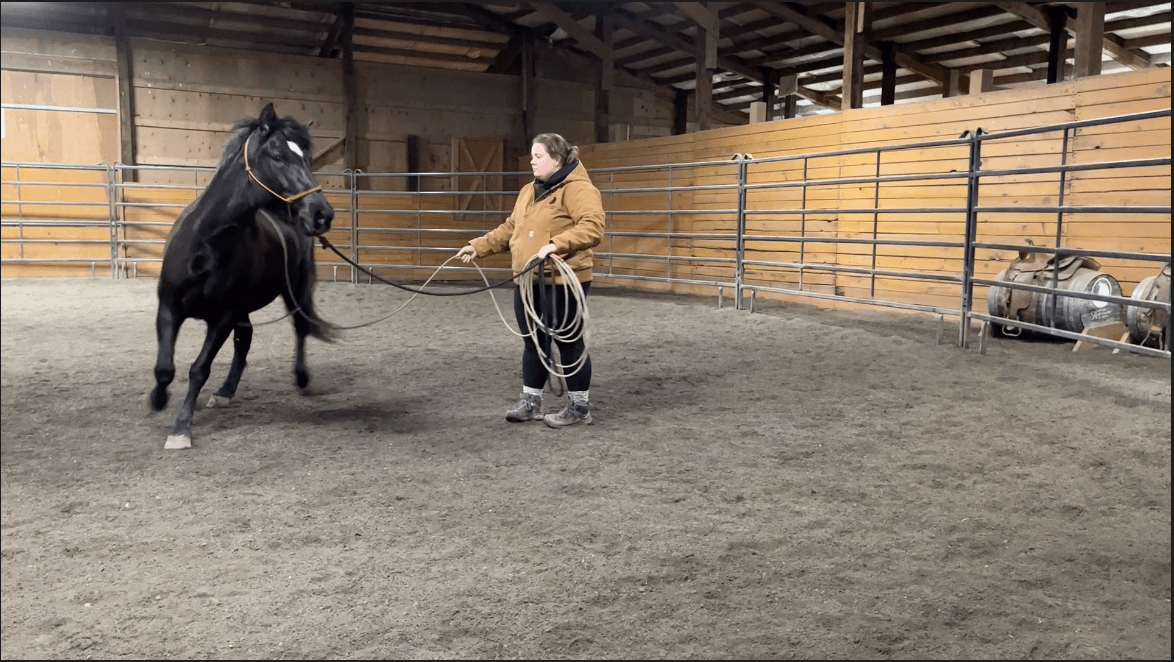 Little Moshi is settling in well here at SAFE, and has begun work in our horsemanship program alongside volunteer Lexee N. Lexee has been putting Moshi through all the beginning pages of the 'Red Book' in preparation for saddling her for the first time. It is our belief that Moshi, unlike the majority of the Graham horses, has never been saddled, so we are working to prep her for it to make it as pleasant an experience for her as possible. Lexee has been having her change eyes on the rope and practice cinching her up by tightening the rope up around the area where she will eventually wear one. Moshi has proven herself to be a smart little cookie who learns quickly, so we are hopeful that her first saddle comes sooner rather than later.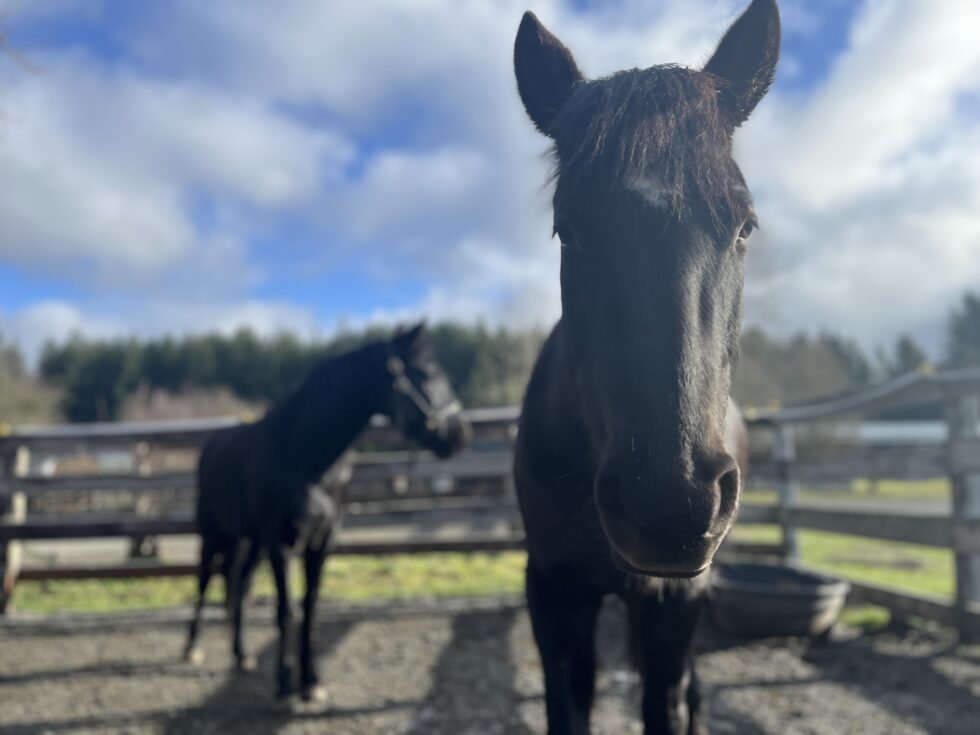 The more outgoing of the little black mares, Moshi is curious and approachable. She has her moments of playing hard to get, but has been the more reliable of the two to catch in the paddock, and recently has had very little issue with people coming right up to her.
We do not believe she has been saddled before, so we are preparing her for what could be her first ever saddle. Moshi has been doing well with the flag and the rope. We have been throwing it over her back and tossing it around her belly, petting her with the coils, getting her accustomed to changing eyes on it. With the rope around her rump and touching above her hocks, she has kicked out, but this is a very common and understandable reaction to a new stimulus, and with each time she has to deal with it, she gets a little less reactive.
Moshi is nearly up to date on vet and farrier care. She has a dental float scheduled, where she will get a microchip and a teat cleaning. She is up to date on her vaccines. She was also dewormed upon arrival, as she arrived with a positive worm load. She is gentle about being groomed and is good for picking up her feet – she has been trimmed twice since arriving at SAFE, with a 6 week trim schedule set going forward. She gets daily thrush treatments to help combat the thrush all the Graham horses arrived with.
Moshi is turned out with her almost twin, Poppy, where the two are watched over by neighbor, Picasso.

Moshi's Friends:
1. ____________________
2. ____________________
3. ____________________
4. ____________________
5. ____________________
6. ____________________
7. ____________________
8. ____________________
9. ____________________
10._____________________
Every horse deserves at least ten friends! Even a small monthly donation can make a difference. Plus, SAFE horse sponsors receive discounts at local businesses through the SAFEkeepers program!