Rae
2018 Warmblood type mare
Suitability: For Advanced Rider
Color: black
DOB: 11/1/2018
Height: 14.3 hh
Weight: 800 lbs
Adoption Fee: $3,000
Rae was the second filly born at SAFE Harbor in 2018. She's the spitting image of her dam, Mina, and even has Mina's sweet personality. Poor Rae has had some health issues and injuries in her first couple years of life, but she continues to improve and is a champ for the vet! Rae has really blossomed into a nice riding horse and has traveled to multiple off site clinics. When she's not being ridden, she enjoys hanging out with the other fillies and getting scratches from her human friends.
All SAFE horses are adopted with a no-breeding clause, no exceptions.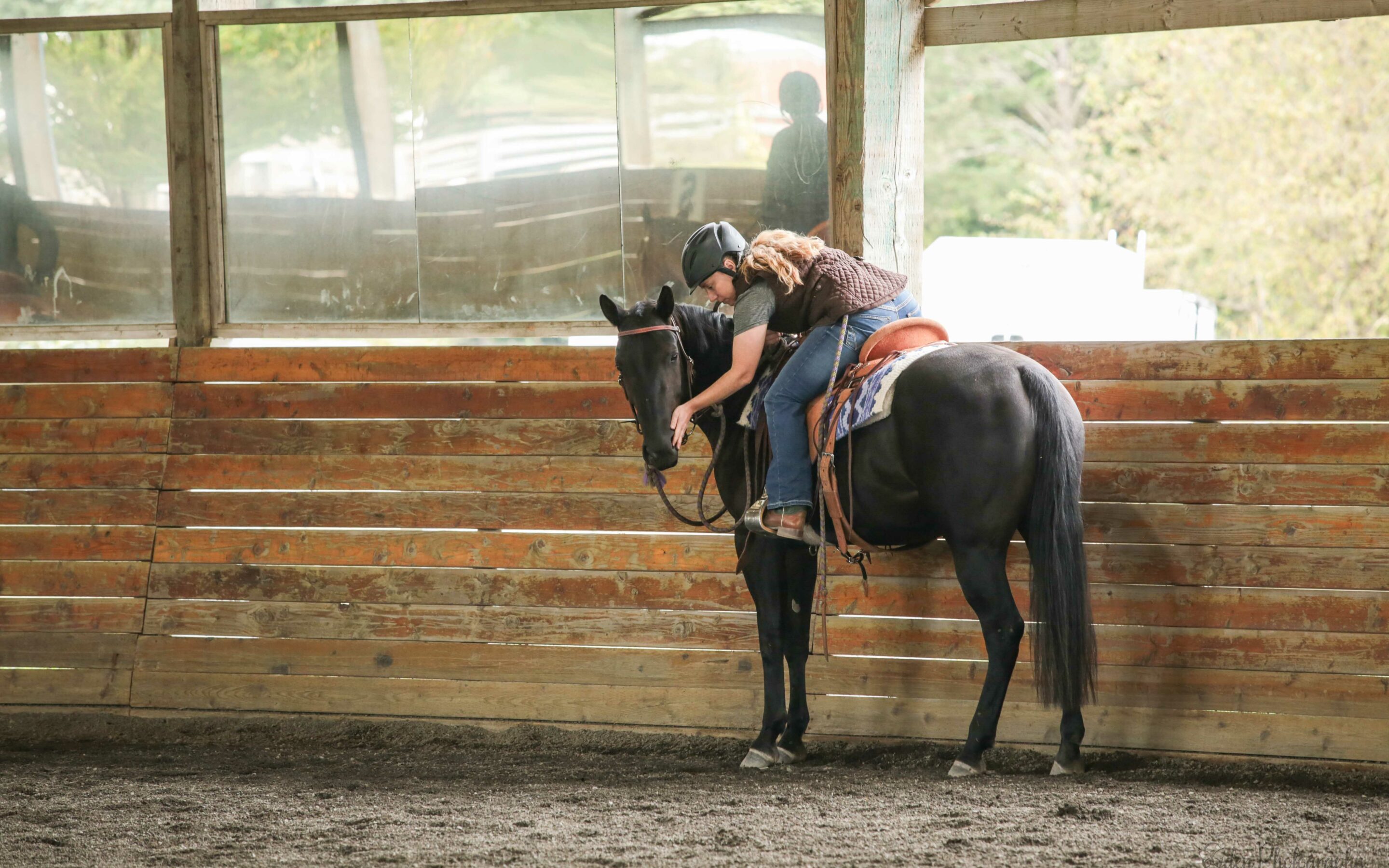 Our sweet, velveteen Rae is ready to find her forever home! This sweet-as-pie mare has come a long way from being baby Rae, and we are looking forward to get to share what makes her so special with adopters.

Rae is exceptionally brave, and would likely make a wonderful trail horse because of it. On her first ride outside the arena, she conquered many obstacles – puddles, bridges, cats and dogs – with barely a blink. Like a seasoned pro, she took these new experiences in stride with a can-do attitude and nary a sideways glance at things that might have startled even some of her more outdoors experienced cohorts.

She has trailered off property several times, and has participated in multiple clinics, both on and off site — a real jet setter! Even in new environments surrounded by new horses and lots of activity, Rae keeps her cool. She stands well for the vet and farrier, and is great to handle on the ground – any adopter will have to promise to give her kisses on her nose, as she loves them. She is currently in front shoes, and will need to remain shod as she is prone to tender-footedness when barefoot. Rae will also need allergy shots on a monthly basis to help with her summer itch – but don't let this scare you, never has a horse been more compliant or gentle for her monthly pokes!
Rae will nicker at you when you come to take her out of her stall in the morning, and plays well with other horses during turnout. She's a big sweetheart with a lot of love to give. She looks forward to meeting potential adopters!

Rae's Friends:
1. Elissa T.
2. Beck W.
3. Stephanie H.
4. Mary E.
5. Andrea N.
6. ___________________
7. ___________________
8. ___________________
9. ____________________
10._____________________
Every horse deserves at least ten friends! Even a small monthly donation can make a difference. Plus, SAFE horse sponsors receive discounts at local businesses through the SAFEkeepers program!