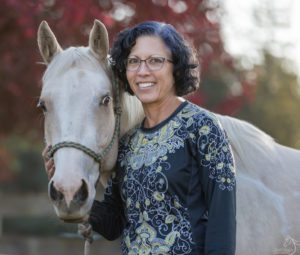 Simply the best part of our work at SAFE is seeing our horses placed in wonderful loving homes. It is what all the hours of volunteering and care is working towards. It is even more sweet when it is the placement of a long time herd member like Jewel. So many people have been a part of this mare's life, so her adoption is a deep heartfelt celebration for us all.
Julie came to SAFE to volunteer and rekindle her love of horses. Not long after, she started to dream of a certain bright eyed little palomino paint and what it would be like to call her family. Julie understood right away that this was a long term commitment and with Jewel there would be no rushing into things. As fate would have it, we were able to allow this relationship time to grow and develop into a strong bond before moving her to her new barn. And by "move her" we actually mean we walked her to her new barn on the other side of Ferrel McWhirter Park!
There are many people who made Jewel's life special at SAFE and the thing that is true of all of them is that no one ever gave up hope for this mare. Through all the stages of growth with us, she was supported, loved, and cherished. She has become a very sweet and confident partner and was just waiting for the right person to walk into her life. Julie is a very thoughtful owner and is ready to take on the responsibility of horse ownership. She and Jewel make a beautiful pair and even when Jewel tries to test her, Julie looks for ways to improve her own skills and communication. Sometimes it takes time to find a match but it is worth the wait to find that perfect fit.
Jewel, while we miss your sweet face at Safe Harbor, we are so excited for you and Julie. We will be seeing you on the trails soon, love!