Frosting
SEX:
filly
BREED:
Mustang
INTAKE DATE:
3/4/21
COLOR:
buckskin
MARKINGS:
blaze
YOB:
7/2020
AGE:
2 yrs old
HEIGHT:
12.2 HH
WEIGHT:
530 lbs
LOCATION:
Redmond, WA
ADOPTION FEE:
TBD
Frosting is pretty little Mustang filly, who was seized along with three other horses, one of them her dam, by Animal Control in Snohomish County. During her neglect, Frosting was nursing, so she was less affected by starvation than the rest of her friends. She arrived at SAFE as a woolly little thing but eventually she shed away her long matted coat and has a smooth coat.
All SAFE horses are adopted with a no-breeding clause, no exceptions.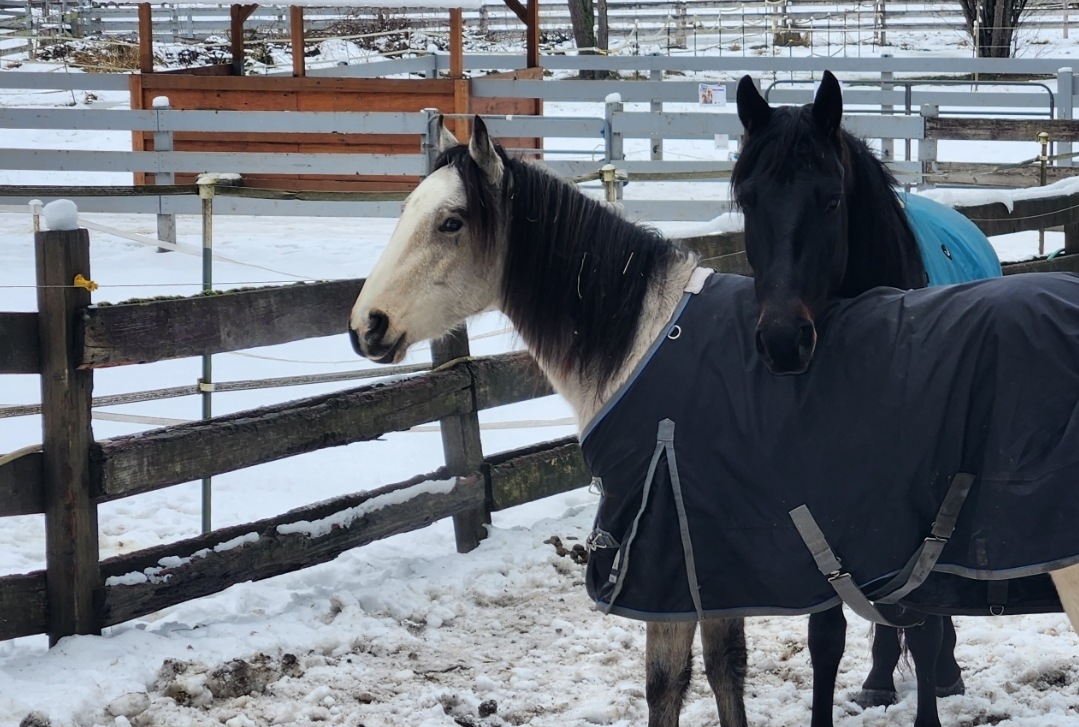 Our sweet filly Frosting sure is growing up quick! This little lady is really growing into a beautiful, feisty mare and has a new opportunity to figure horse things out in her new herd. Having been supported by her aunt Fancy for the last year, Frosting is ready to make some friends and live her rebellious teenage years with her fellow youngsters (while of course running back to the support of Fancy when necesary). Frosting has made good friends with both Rae and Nova and seems to be doing really well understanding how to live in a herd. She's showing some strong characteristics of a herd leader and it seems likely that she'll become the boss mare as she grows up. Frosting loves a good scratch and pet, but we're making sure she gets to live her young life learning how to be a horse and not learning how to ignore or push on people. Hopefully she'll be an easy project to start next year and get her going as a nice riding horse! In the meantime, Frosting is happy to play and nap and eat with her friends.

Frosting's Friends:
1. Tiffany L.
2. Stephanie L.
3. McKinley P.
4. Bear C.
5. Gayle S.
6. Brie C‑D.
7. _____________________
8. _____________________
9. _____________________
10._____________________
Every horse deserves at least ten friends! Even a small monthly donation can make a difference. Plus, SAFE horse sponsors receive discounts at local businesses through the SAFEkeepers program!