Frosting
SEX:
filly
BREED:
Mustang
INTAKE DATE:
3/4/21
COLOR: buckskin
MARKINGS: blaze
YOB: 2020
AGE: 11 months
HEIGHT: 11.2
WEIGHT: 400 lbs
LOCATION: Hobart, WA
ADOPTION FEE: TBD
Frosting is an 8 month old, Mustang filly. She was seized along with three other horses, one of them her dam, by Animal Control in Snohomish County. Frosting was nursing, so she was less affected by starvation than the rest of her friends. She arrived as a wooly little thing and has finally shed away her long matted coat and has a smooth coat. Frosting is currently in at a foster home in Hobart, WA.
All SAFE horses are adopted with a no-breeding clause, no exceptions.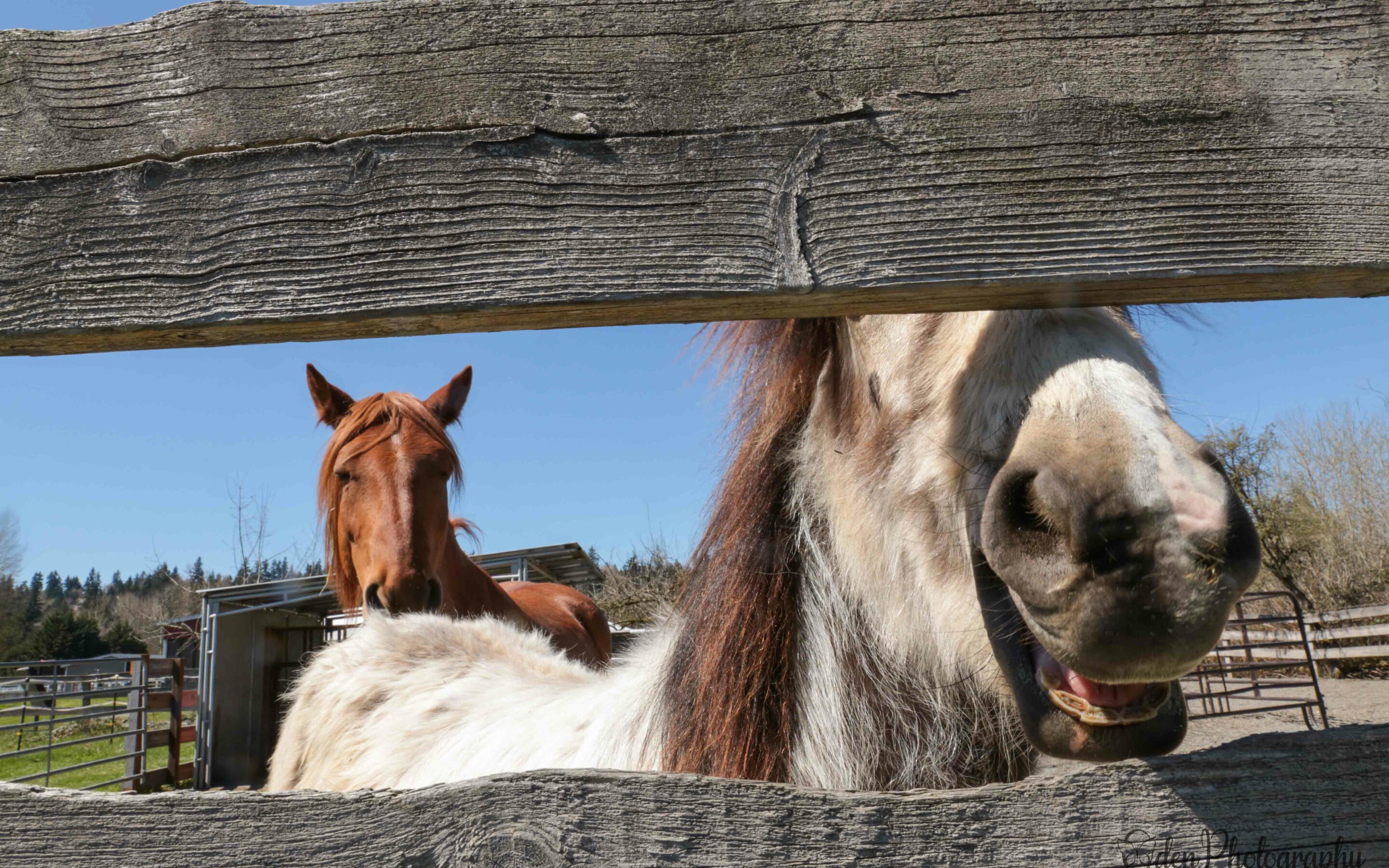 Little Frosting is away at foster and is living her best life. When Casey, one of our volunteer riders, decided to adopt Fancy, she wanted to have a friend for Fancy and also continue to be part of the horsemanship program at SAFE, even though she recently moved farther away. So Casey decided to always foster a horse from SAFE and Frosting is the first lucky girl.
Casey's property is perfect for multiple horses and gives Frosting the chance to grow up with the best guidance we could offer her. With both Casey and Fancy as her teachers, she will be set up for success when she finally returns to SAFE ready for adoption. Right now, she gets to enjoy being a young little thing hanging out with her big sister, enjoying sunshine and a little grass.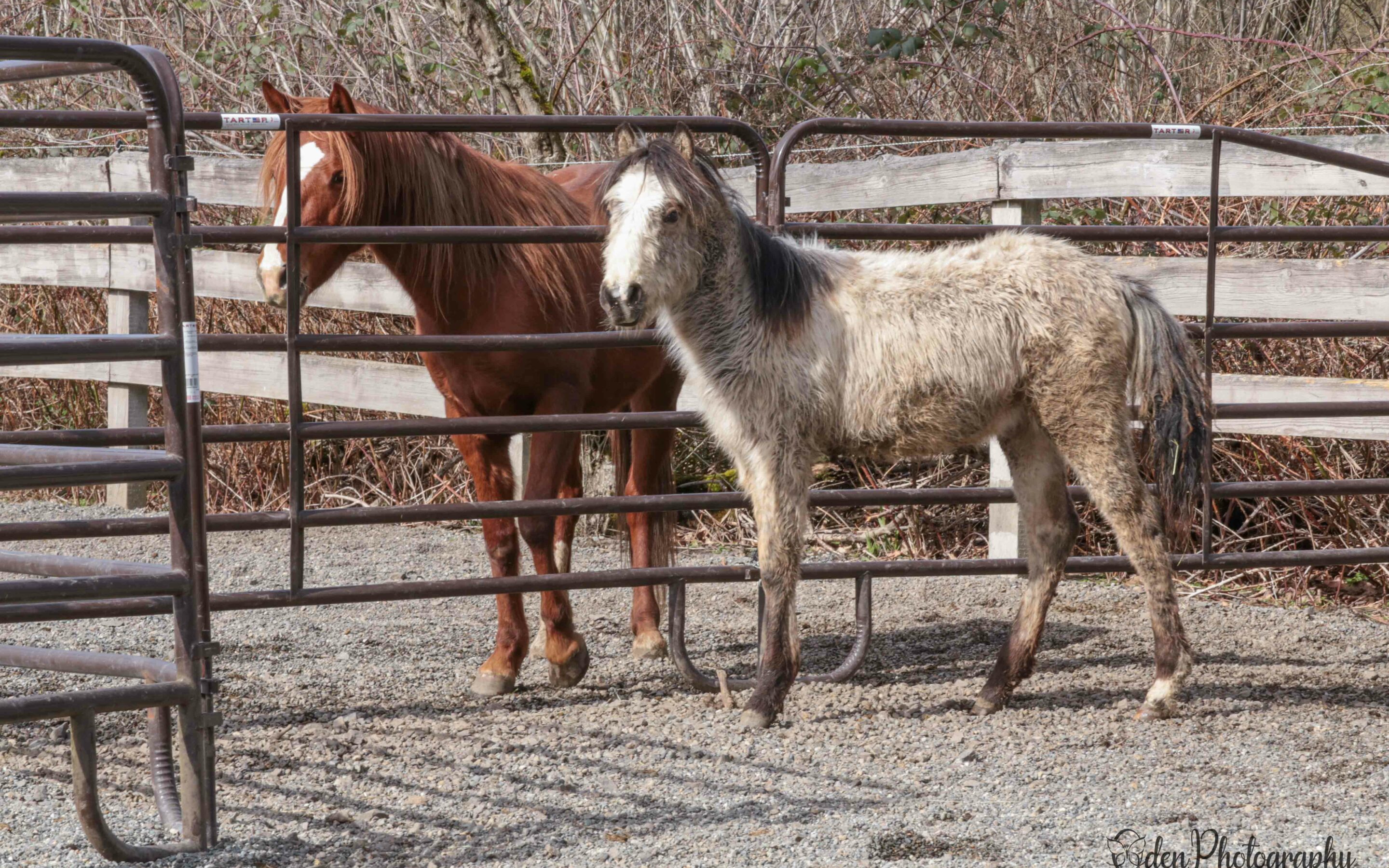 Witness Frosting's first moments at SAFE after Animal Control dropped her off. Having Veronica as her neighbor was a highlight for this young mustang who makes sure Veronica knows she is a baby by clacking her teeth.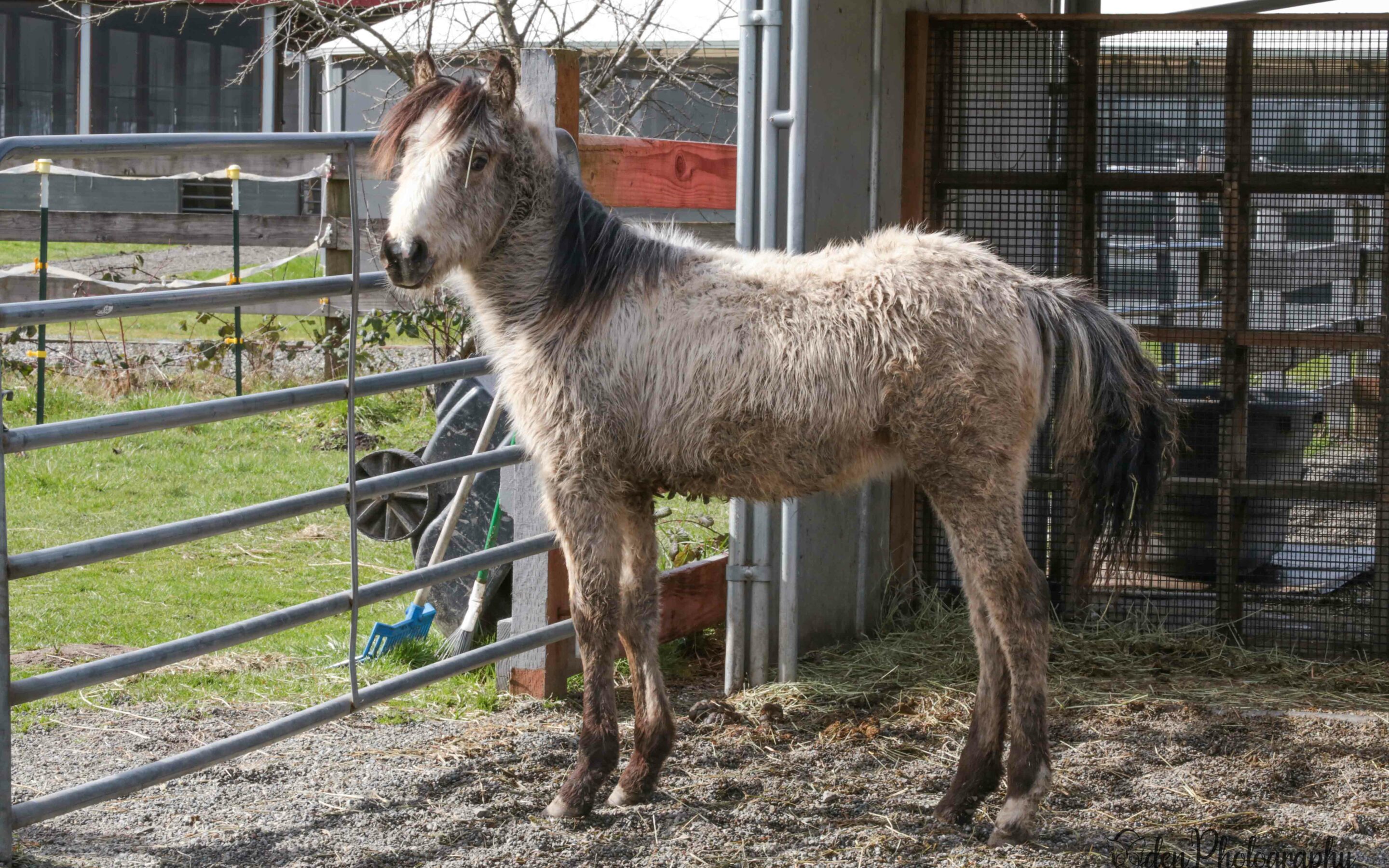 Frosting is an 8 month old Mustang filly who was one of four horses seized by Animal Control due to neglect. Having just taken in seven ponies from another county, SAFE was not able to take all four of the horses, so one went to Pony Up and two went to a private rescuer. Frosting, being so young, will likely be with SAFE for a few years, since we prefer to start horses under saddle before offering them for adoption.
Frosting is absolutely adorable. She's a scruffy little girl with big eyes and a wavy mane that flutters around her head. She's shy, but extremely curious and she seems to want to make friends. She's certainly done her best to make friends with her next door neighbor, Veronica. The two play together from either side of the fence. Like many foals do, Frosting will often "clack" at older horses with her mouth, a gesture that's meant to say "I'm just a little baby, please don't hurt me!" Again, absolutely adorable.
Frosting was seized along with her dam, so she was able to maintain decent weight while nursing. This is something we've seen before in rescue: thin, starved mares who give birth to relatively healthy foals. It's remarkable how much a mother will give of herself to her offspring. But we've also experienced the heartbreak of losing foals that were born into neglect situations, because their needs weren't met when they were small. So we'll be keeping a close eye on Frosting. She's a lovely filly who is full of life, and we will do all that we can to keep her that way.

Frosting's Friends:
Stephanie L.
2. Tiffany L.
3. Katherin M.
4. Nancy N.
5. Gwendolyn B.
6. Jenny G.
7. Sophia B.
8. _____________________
9. _____________________
10._____________________
Every horse deserves at least ten friends! Even a small monthly donation can make a difference. Plus, SAFE horse sponsors receive discounts at local businesses through the SAFEkeepers program!