Frosting
SEX:
filly
BREED:
Mustang
INTAKE DATE:
3/4/21
COLOR:
buckskin
MARKINGS:
blaze
YOB:
5/2020
AGE:
2 yrs old
HEIGHT:
12.2 HH
WEIGHT:
530 lbs
LOCATION:
Hobart, WA
ADOPTION FEE:
TBD
Frosting is pretty little Mustang filly, who was seized along with three other horses, one of them her dam, by Animal Control in Snohomish County. During her neglect, Frosting was nursing, so she was less affected by starvation than the rest of her friends. She arrived at SAFE as a woolly little thing but eventually she shed away her long matted coat and has a smooth coat. Frosting is currently in at a foster home in Hobart, WA with her friend Fancy. She's very friendly and curious, and has a bright future ahead of her.
All SAFE horses are adopted with a no-breeding clause, no exceptions.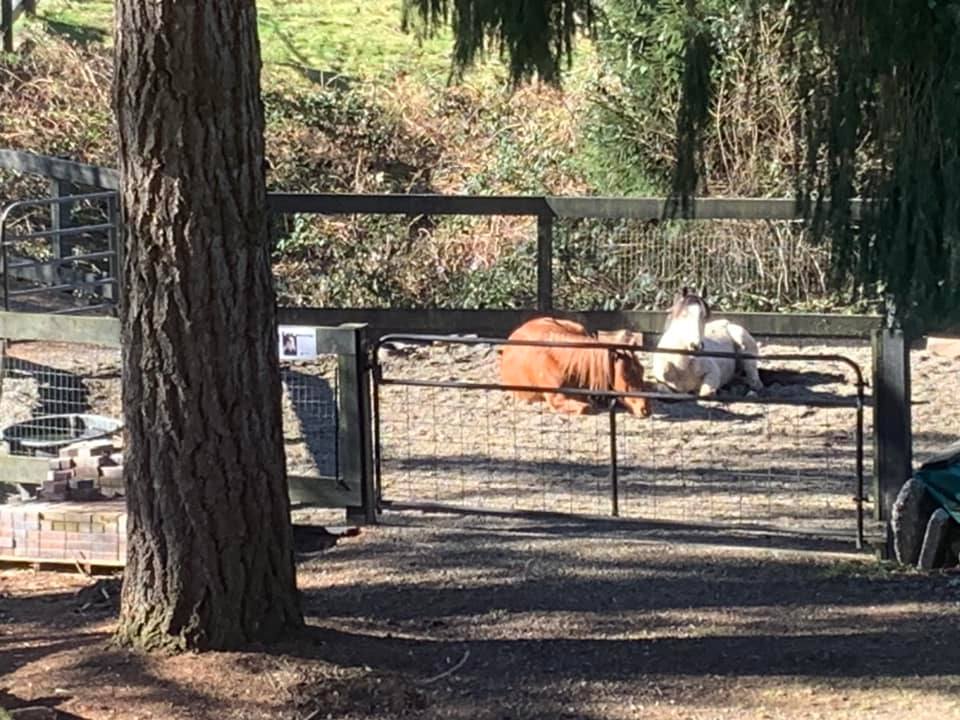 Check out this photo Frosting's foster mom sent us of Frosting and her BFF, SAFE Alumna Fancy, enjoying a nap in the sun together. There's nothing quite like basking in those rare wintertime rays with your buddy by your side!

Frosting's Friends:
1. Tiffany L.
2. Stephanie L.
3. Katherin M.
4. McKinley P.
5. Bear C.
6. Victoria N.
7. Brie C‑D.
8. _____________________
9. _____________________
10._____________________
Every horse deserves at least ten friends! Even a small monthly donation can make a difference. Plus, SAFE horse sponsors receive discounts at local businesses through the SAFEkeepers program!