George
| | | | |
| --- | --- | --- | --- |
| SEX: Gelding | BREED: Yakima Reservation Wild Horse | | |
| COLOR: Buckskin | MARKINGS: stripe | | |
| DOB: June 2017 | AGE: 3 | HEIGHT: 13.3 hh | WEIGHT: 700 lbs |
| LOCATION: Redmond | ADOPTION FEE: $3,500 | Online Adoption Application | |
George was a young stallion when we met him. He was wild and untouchable, but VERY curious about the new people who kept showing up with food. We were instantly charmed by this handsome young man. He was moved to SAFE in preparation for gelding before being adopted but the adoption fell through and he ended up becoming a SAFE horse.
We transformed him into a happy gelding and started teaching him some basic skills, like wearing a halter and leading. In 2020, George began horsemanship work in preparation for being started under saddle. When it came time for a rider to climb on board, George was extremely well prepared, and starting him as a riding horse was very straight-forward. He is still quite green, but going very well at all three gaits, and ready to be offered for adoption. We're looking for a rider with green horse experience who will continue George's training to ensure a solid future for this young horse. George has a sweet, friendly personality, and he seems to like everyone. He plays well with other horses, and…did we mention?…he is gorgeous!!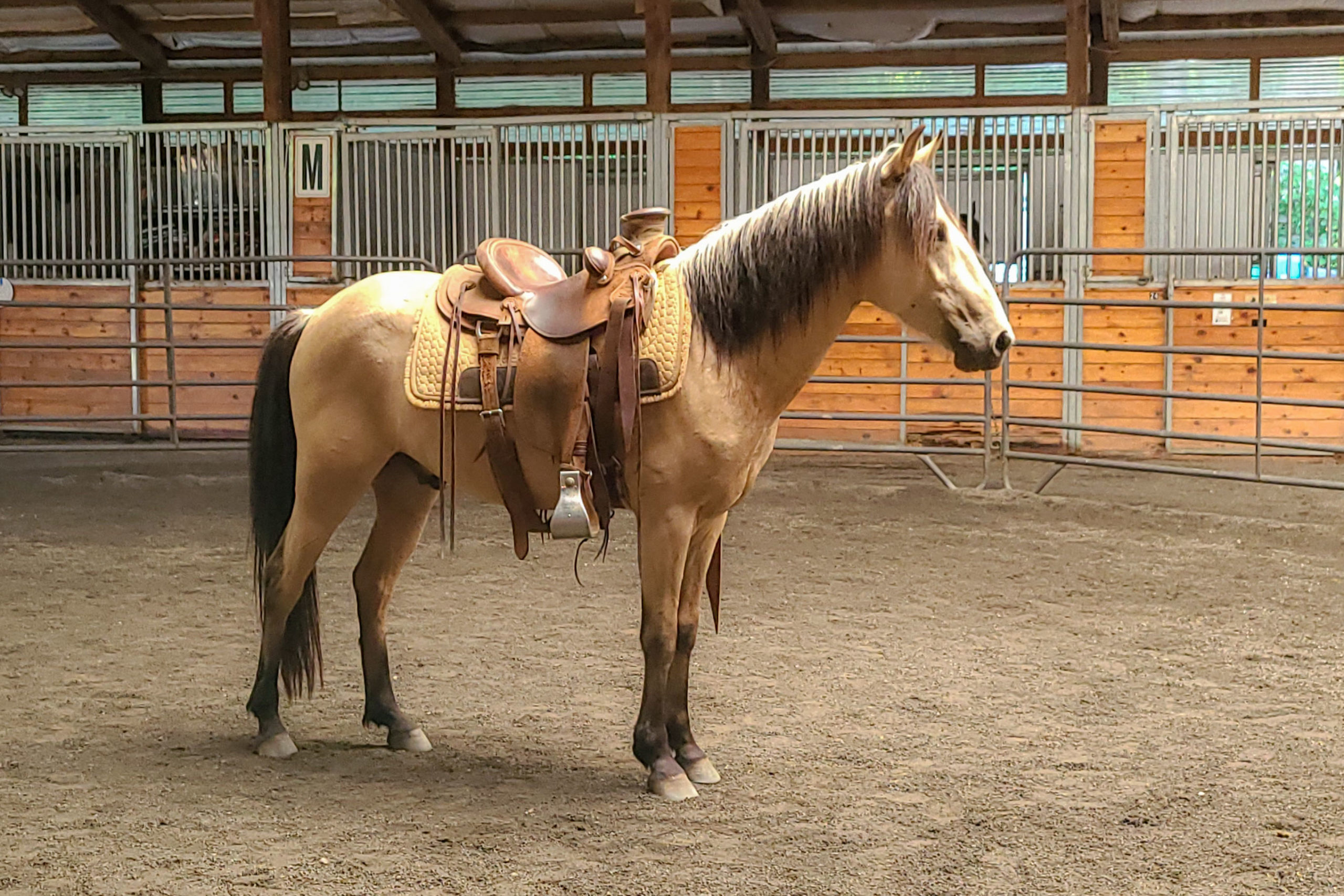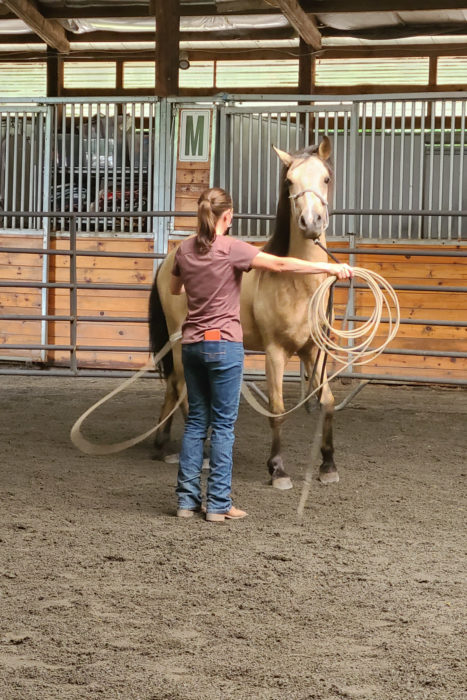 It isn't often that we get young, unstarted horses at SAFE, but we have four fillies and colts coming two or three within the next year. With the support of Joel Conner, SAFE has a solid, progressive plan to ensure the successful start of our youngsters.
George's journey toward becoming a riding partner began in June with the first saddling. To prepare for the saddle, I got George into the round pen and freed up his feet by yielding the forequarters and hindquarters, and got the rope around his cinch area. He was nonreactive to the rope, so I started throwing the saddle pad on his back and made sure he was ok being touched in the cinch area. Once that checked out, we had the saddle on. George lined out quickly in the round pen, so we got to work changing eyes. By the end of the week, George was looking more mature, and was moving out easily with the saddle.
Over the next couple of months, I'll saddle George a couple times a week, and begin working with the tarp and bumping him up to the fence. The goal will be to put the first few rides on him in September, and then turn him out until he turns three and is ready to be started in earnest. George is a sensitive guy, and he could have the tendency to become ornery if mishandled. However, I'm confident that with the start we have planned, he will become a gentle, willing partner.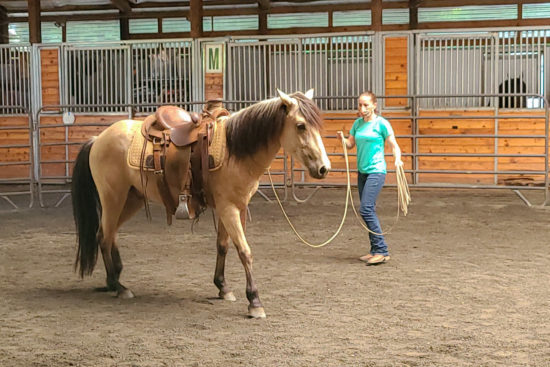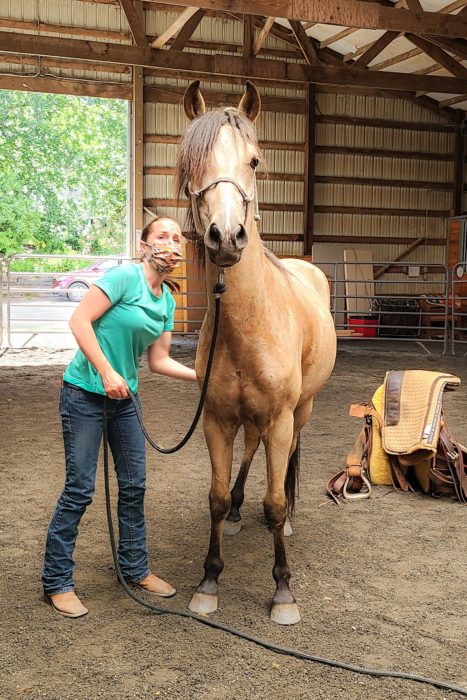 George's Friends:
1. George & Donna G.
2. Maureen S.
3. Tami L.
4. Anna W.
5. Lindsey P.
6. Amy J.
7. Kirsten R.
8. ____________________
9. _____________________
10._____________________
Every horse deserves at least ten friends! Even a small monthly donation can make a difference. Plus, SAFE horse sponsors receive discounts at local businesses through the SAFEkeepers program!