Nyx
2007 bay BLM Mustang gelding
Type of Rescue: Owner Surrender
Intake Date: 7/28/22
Adoption Date: 6/5/22
Length of Time with SAFE: 11 months
ADOPTED!! by Lyndsay
Nyx was a 14 year-old-bay BLM Mustang gelding when he came to SAFE with a herd mate, Freya. Sadly, their owner was diagnosed with pancreatic cancer and was struggling to care for them. They both had very overgrown hooves and a month before coming to SAFE a farrier cut their hooves too short. Once at SAFE, we got put them on soft footing to keep them comfortable, and had shoes put on Nyx. He did really well in the horsemanship program and it wasn't long before Nyx was swooped up by an amazing adopter, Lyndsay.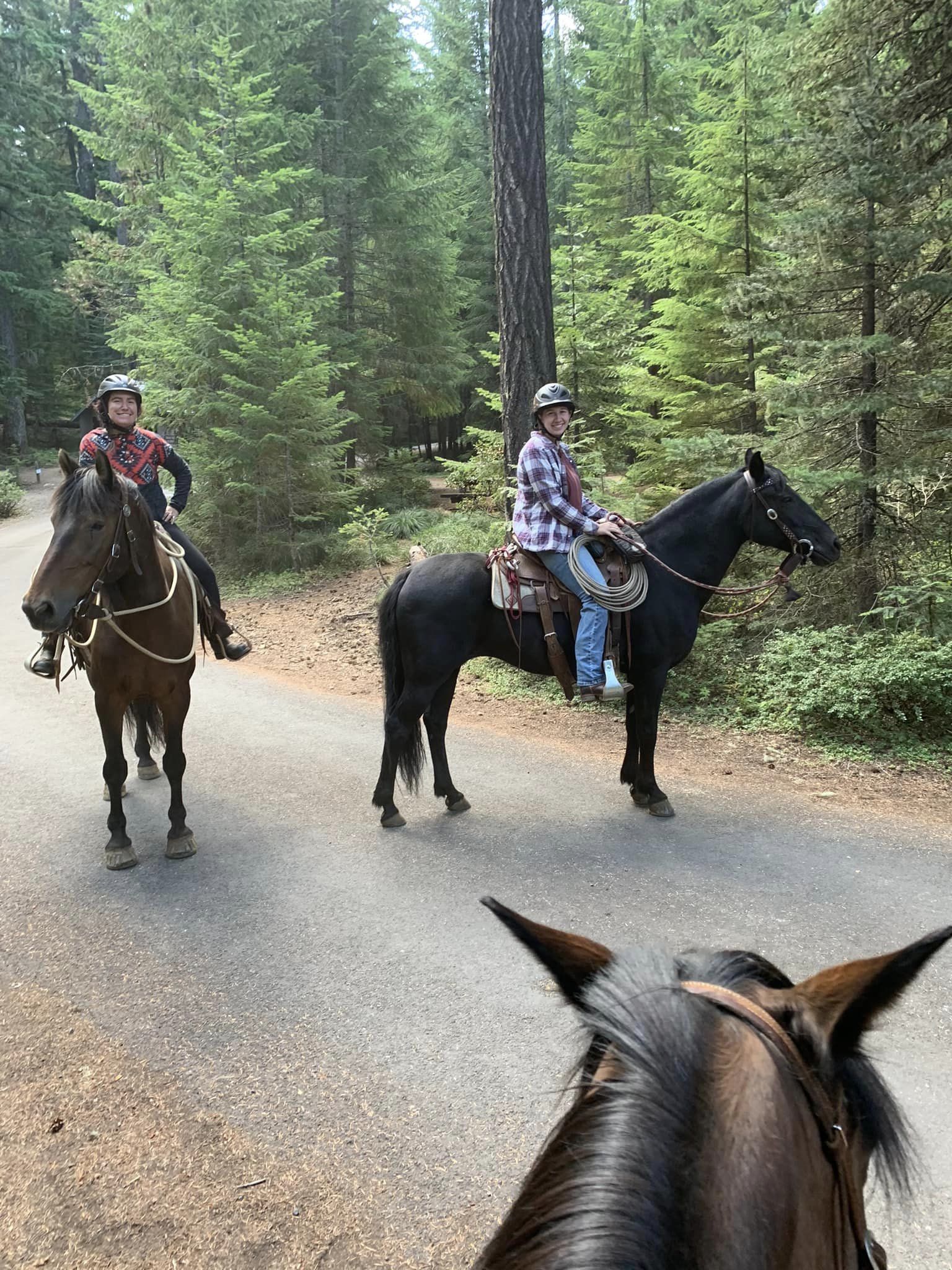 Echo's adopter, Brittany, shared some photos and a report on an adventure she had with Nyx and his adopter, Lindsay.
Nyx and Echo had fun with summer shenanigans!! Echo survived going through two bee swarms and didn't dump my daughter Addison despite them galloping off on Addison's request, jumping a log while galloping followed by a buck because the bees were still following them. She safely came to a stop once she reached the rest of the group and Addison quickly dismounted until the group was settled. Echo conquered a river crossing a few times by the end of this trip! Water brings her some anxiety, but she sure tries super hard for us despite her concern.