Pippi
| | | | |
| --- | --- | --- | --- |
| SEX: filly | BREED: Quarter Horse type | REGISTERED NAME: none | FOR ADVANCED RIDER |
| COLOR: Chestnut Tobiano | MARKINGS: | | |
| DOB: September 1, 2018 | AGE: 2 | HEIGHT: | WEIGHT: |
| LOCATION: Redmond | Adoption Fee: $4,500 | Online Adoption Application | |
Pippi's dam Asha was seized by animal control due to neglect and signed over to SAFE in April 2018. Unbeknownst to all of us, Asha was pregnant! We were given no information about the stallion she was bred to, so we don't know if she was bred intentionally or accidentally. We didn't even realize she was pregnant until July of 2018, when we noticed that she was getting round in the belly.
Pippi was born at SAFE on September 1, 2018. Although she was the first foal born at SAFE in 10 years, everything went perfectly, and this healthy and happy little girl came into the world with no complications! Pippi has since been weaned and now lives with the other fillies. She is two years old and has started her training!
All SAFE horses are adopted with a no-breeding clause, no exceptions.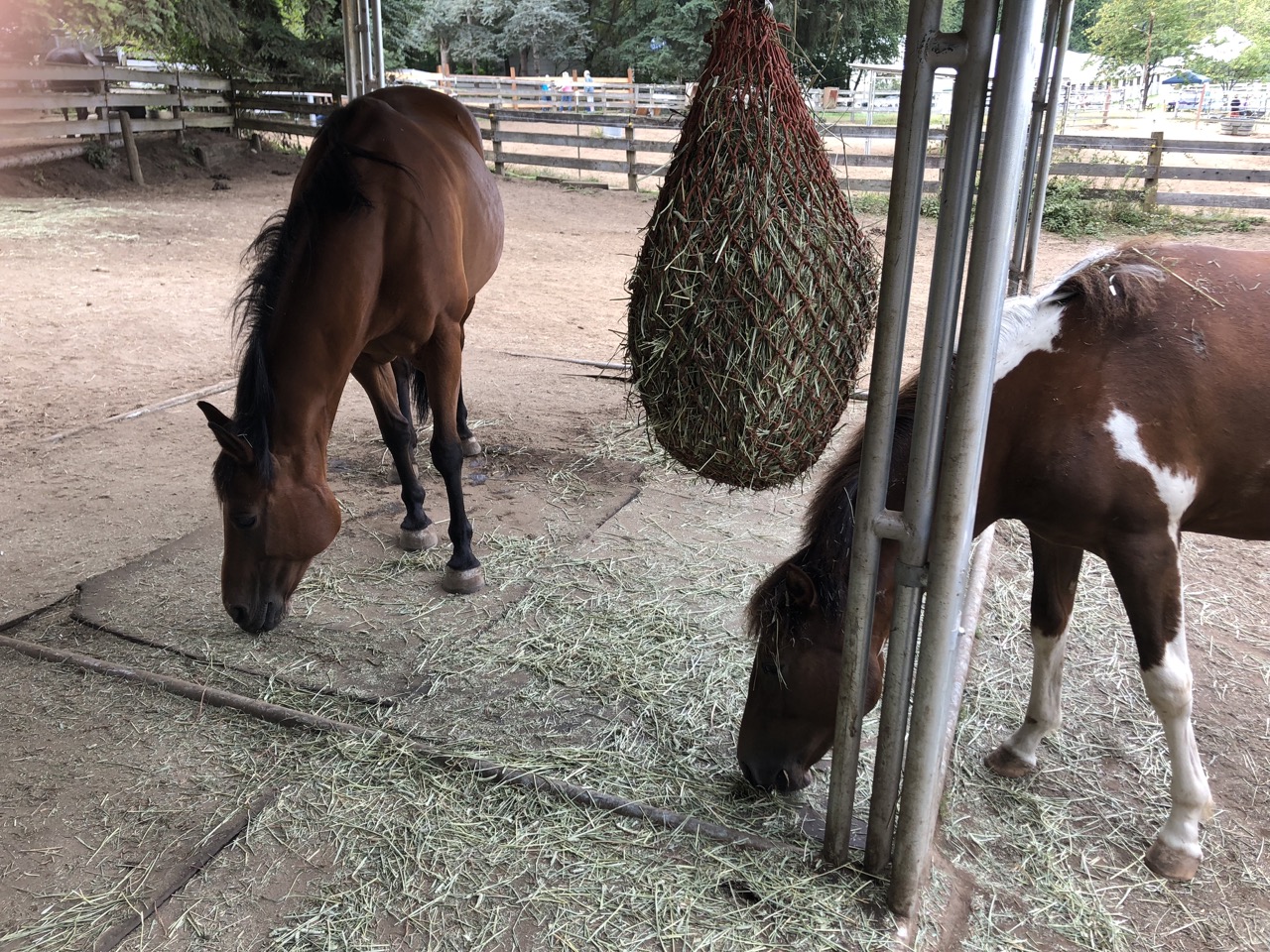 It's hard to believe how fast our little foals are growing up. It seems like just yesterday that they were trying to figure out how their legs work. Today they are three confident, adventurous, happy-go-lucky fillies who are ready to take on the world. And they've finally grown into those long legs.
All three babies have now finished their series of initial vaccines, had a few visits from the farrier, and know how to lead. They are enjoying being turned out in their large paddock 24/7, and they're learning valuable lessons in equine behavior from their Aunt Renee and Aunt Angel. Renee teaches them boundaries and body language. Angel teaches them about kindness. And together, Angel and Renee teach lessons in herd dynamics and what it means to be a good friend.
We have enjoyed getting to know their little personalities. Each of them is an individual and very different from the other two. Pippi is the clear leader of the baby pack. She is the most confident of the three foals when it comes to exploring new things and meeting new horses. Renee is doing a good job of keeping her in line, as she does get a little pushy with the other horses. Pippi and Angel have become very close friends. You'll often find the two of them snuggled up close and sharing a haynet.
Nova is darling. She's tall and beautiful, just like her mom. She has a sweet, dainty personality and enjoys people, although she can be leery of new things at first. Out of the three babies she is the least self-assured and that's how it's been since the day she was born. But her confidence is growing. She'll stand quietly to have her feet trimmed, she's leading well, and she tolerates being dewormed (preferably if it's followed by applesauce).
Rae is as cool as they come. She's easygoing about everything, loves everyone, gets along great in a herd, and has a very laid back outlook on life. Nothing seems to bother her too much. She has her mother's gentle nature and enjoys human interaction. It took Rae a while longer than the others to fully shed her baby fuzz, and for a while she was the "very cute but kind of goofy looking" one. But today she is a stunning, dark, shiny filly. She's the smallest of the three, and we do not expect her to reach the same mature height as her 15.2hh dam.
Raising three foals has been a laborious, expensive journey, and it's definitely not something we would have chosen to do if this situation hadn't been handed to us already in the works. But these babies have been delightful additions, and we look forward to seeing what kinds of horses they grow up to be.

Pippi's Friends:
1. Michayla C.
2. Leslie D.
3. Samantha P.
4. Barb L.
5. Jane M.
6. Julia P.
7. Lori P.
8. Anastacio R.
9. Joanna T..
10. Dave W.
Every horse deserves at least ten friends! Even a small monthly donation can make a difference. Plus, SAFE horse sponsors receive discounts at local businesses through the SAFEkeepers program!