Pippi
2018 pinto Grade mare
Type of Rescue: Born at SAFE to a rescued mare
Intake Date: 9/1/18
Adoption Date: 8/20/21
Length of Time with SAFE: 2 years, 11 months
ADOPTED!! by Jane and Eric
Pippi's dam Asha was seized by animal control due to neglect and signed over to SAFE in April 2018. Unbeknownst to all of us, Asha was pregnant! We were given no information about the stallion she was bred to, so we don't know if she was bred intentionally or accidentally. We didn't even realize she was pregnant until July of 2018, when we noticed that she was getting round in the belly.
Pippi was born at SAFE on September 1, 2018. Although she was the first foal born at SAFE in 10 years, everything went perfectly, and this healthy and happy little girl came into the world with no complications! Pippi grew up in a little herd with two other fillies born at SAFE a month after her along with some wise aunties who helped with her horse manners. She grew up only knowing love and compassion.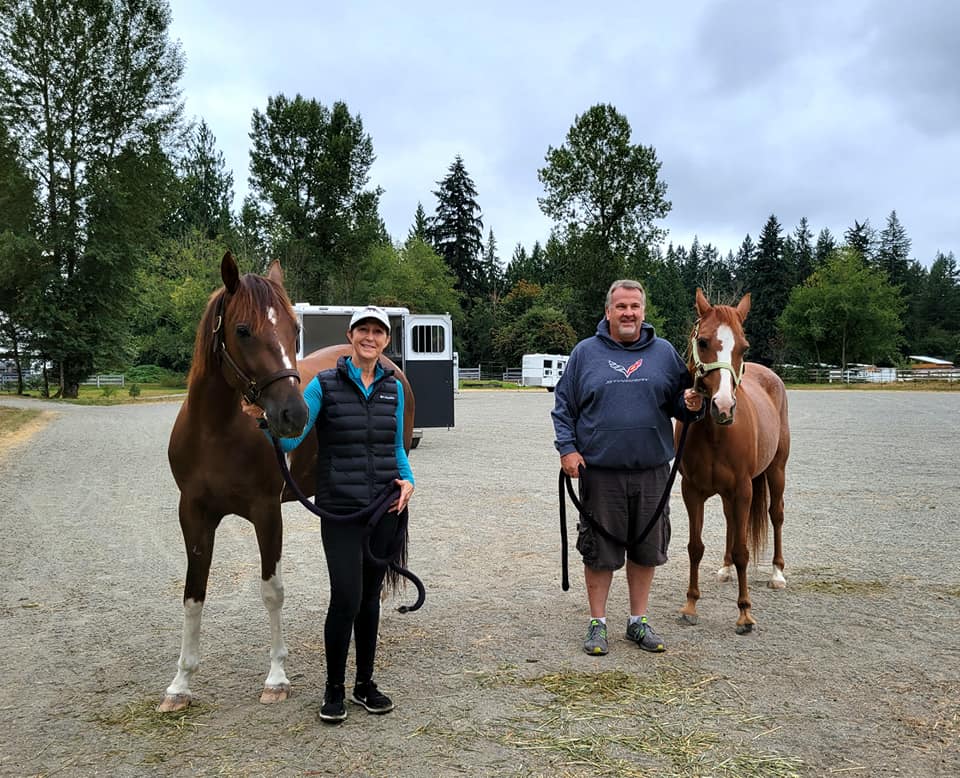 Do you recognize the names Jane and Eric? They adopted Breve and Checkers back in July and now they've come back for two more horses, Aries and Pippi! That's right, Jane and Eric now have their own tiny SAFE herd of four! Our very own Pippi, who was born to a rescue mare, Asha, at SAFE left for her new home just short of two weeks from her third birthday. When they decided to adopt Pippi they knew she'd need a sister and offered a beautiful retirement, light riding home for sweet Aries. So Aries, who was only at SAFE for about 4 months, headed home with her.