Here's a wonderful gift from SAFE's HeARTist of the month, Liz Stabbert Photography!
A free desktop wallpaper calendar featuring Liz's portrait of Honeycutt!
Click here to visit Liz's site and download your free gift.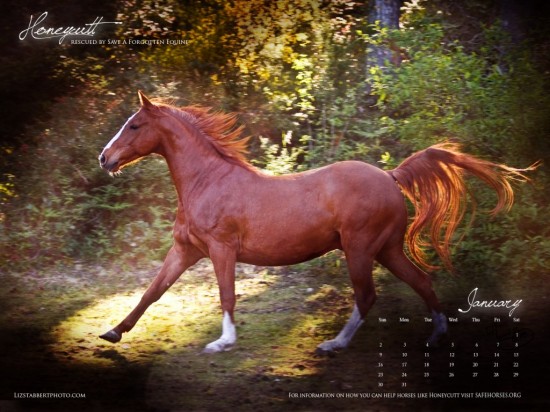 Our Featured HeARTist, Liz Stabbert is just going all out to make January her SAFE month & there's still time to take her up on her amazing offer to support SAFE when you purchase Gift Certificates or SAFE related photos!
Learn all about HeART of the Horse and our Featured HeARTist of the month!