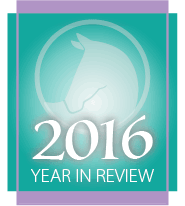 Day-to-day operations at SAFE are managed by the members of the Operations Council, under the direction of SAFE's Ops Director Terry Phelps. Each member of the OC heads a committee that focuses on a different aspect of SAFE's work. Jeanne Stine is SAFE's Facilities Manager and her report for 2016 tell the never-ending story of keeping up a horse facility. Enjoy!
During the fall and winter months most facility projects are determined by the weather. Current projects get delayed, new projects postponed and exciting projects planned for spring. This is a good time to look back on what we accomplished and lessons learned. Our goals have been to provide a safe environment for our horses and humans, work within our budget, and have enough fun to want to come back!
Here's a glimpse of what we did in 2016:
MAINTAINING: manure, rats, flies, rain, pigeons, mud, shavings, weeds, seeds, grass, leaves…manure!
REPAIRING: fences, posts, gates, hot wire, gutters, drains, leaks, panels, round pen
REPURPOSING: quarantine stalls, duplex stalls, hospital stalls
ILLUMINATING: feed room, hayloft, paddocks, GFIs
IMAGINING: a track, gravel, mud, permits
LEARNING: geotex, bioretention, French drain, hoofgrid, light hoof, gravel, containment, swale, permeable, impermeable, bureaucracy
CONSTRUCTING: SAFE/Navarre fence, Noble shelters, new stall
DECONSTRUCTING/Donations: North Bend barn, gates, mats, shelves, canopy, lumber, tubs, buckets, hot wire, energizer, barrow, troughs
MECHANIZING: truck, dump trailer, horse trailers, tractor, mule, riding mower
BEAUTIFYING: barn "quilts", flowers, painting, washing, mowing, raking, pruning…hauling
EDUCATING: work party groups, young and old
SHARING: celebrating, movie making, training, open houses
DREAMING: new home, new Safe Harbor…same goals! Cheers to 2017!