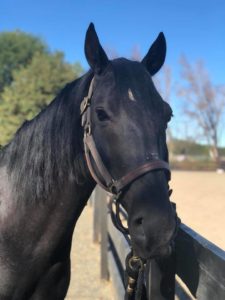 A long long time ago, when Hillary H was 14 years old, her mom adopted a horse named Rhythm from a rescue called SAFE. Hillary is now 21, and Rhythm's adoption has been officially transferred to her.
Here's what Hillary had to say about this:
"Roughly 10 years ago Rhythm became my life. My mother adopted him to be my partner in crime when I was just 14 years old. I'm so proud to say that we have officially transferred Rhythm into my name!!! I was so happy, I cried. Thank you SAFE for bringing this handsome, silly boy into my life. As much as I know I changed his path, he has changed mine for the better. ❤️"
Congratulations, Hillary and Rhythm!! We are so happy you found each other through SAFE!