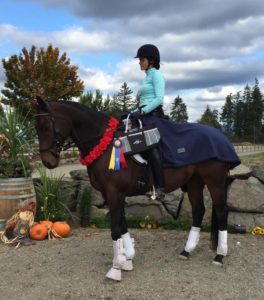 SAFE Alum, Bucky B Lucky (who now goes by Lorenzo) and his adopter Ruth Jelinek were named Reserve Champions overall at the Ride for the Roses Thoroughbred & Half-Thoroughbred Show at Donida Farm this weekend.
Along with this honor, they also achieved the High Point English English Pleasure award as well as the High Score Dressage award with a 75.45% in Training 3.
Congratulations to you both! We couldn't be prouder of the things you are doing together!