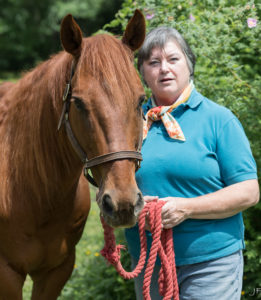 We are thrilled to announce that Rico has found a home! After a successful 30 day trial, this handsome boy has settled into his new home and is already part of the family.
Barbara came to SAFE looking for a companion for her horse, Fiona. She was lonely after losing her pasture mate and Barbara knew she needed a friend. When she came out to meet some of the SAFE horses available for adoption, we talked a lot about each of their personalities and who would be the best match for Fiona. Rico stood out in the crowd. Barbara understood right away about treating his stomach irritations to bug bites and was more than willing to take the extra steps to keep him happy in her home.
Barbara had this to say: "Rico has totally settled in and stolen the hearts of the humans and other animals at my farm. He has comfortably explored every corner of the pasture and seems to enjoy playing with Fiona."
Jessica was kind enough to go visit Rico and get some photos of him in his lovely new home. We look forward to keeping in touch and seeing him thrive with the love and care of a great forever home!