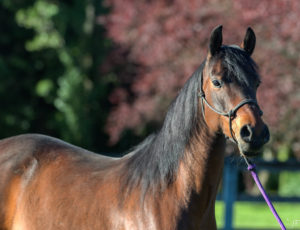 Cameo is getting back to work and doing very well. We are keeping things easy to start with, working on groundwork, saddling, and hooking up with her handlers. Already we are seeing good changes! Here is an update from her volunteer rider Claire:
"Cameo has come a long way in just a few sessions I've been able to work with her. Since she was stuck in a stall for so long recovering from her injury, she had a lot of excess energy to burn off, which was very apparent when I worked with her. A few weeks ago, I would saddle her (which she was initially troubled about), then turn her loose in the round pen. She would gallop around, unbalanced, and refuse to look at me. She also spooked consistently at one end of the round pen and wouldn't go near it. Eventually, I was able to get her to calm down and we ended on a good note (even if she was super sweaty since she is so out of shape!). But the last time I worked with her, it was night and day. She was totally comfortable being saddled, moved out really nicely and calmly in the round pen, and even went to the side of the round pen that she was afraid of. She was listening to me the whole time, and she walked and trotted with me without a halter on. She is incredibly smart and it is a pleasure to work with her!"
Here are some lovely photos that Jessica Farren took of Claire and Cameo working in the round pen this week. What a BEAUTIFUL mare Cameo has become!