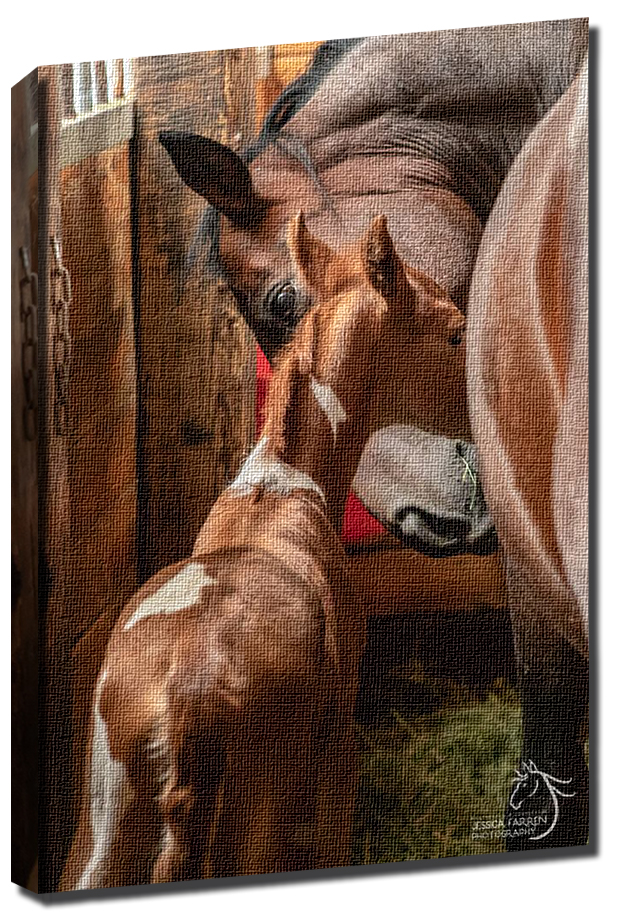 Sign up as a "Friend of Pippi" with an automatic monthly gift of $10 or more, and we'll enter your name into a drawing to win a 24 x 36″ photo-on-canvas print of this gorgeous picture of our sweet filly foal and her loving mum!
The winner will be chosen on Sept 30, 2018.
Thank you to Jessica Farren Photography for this wonderful donation!